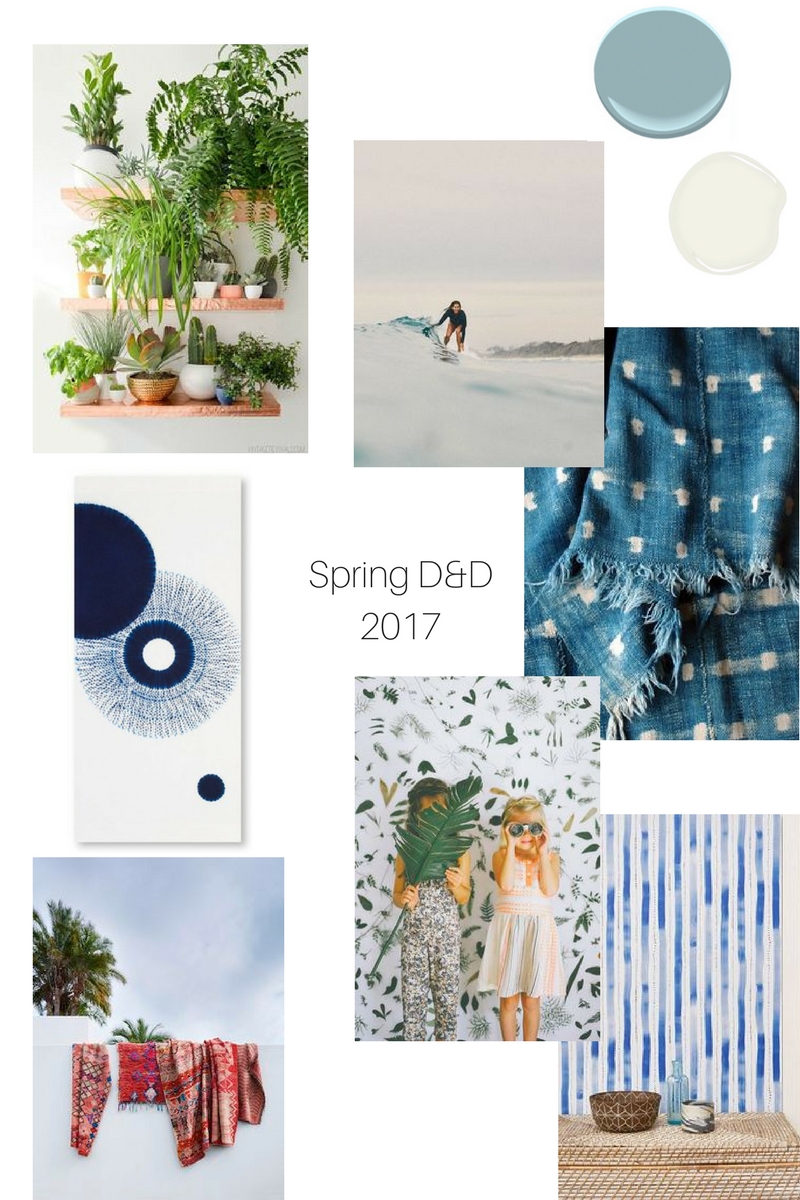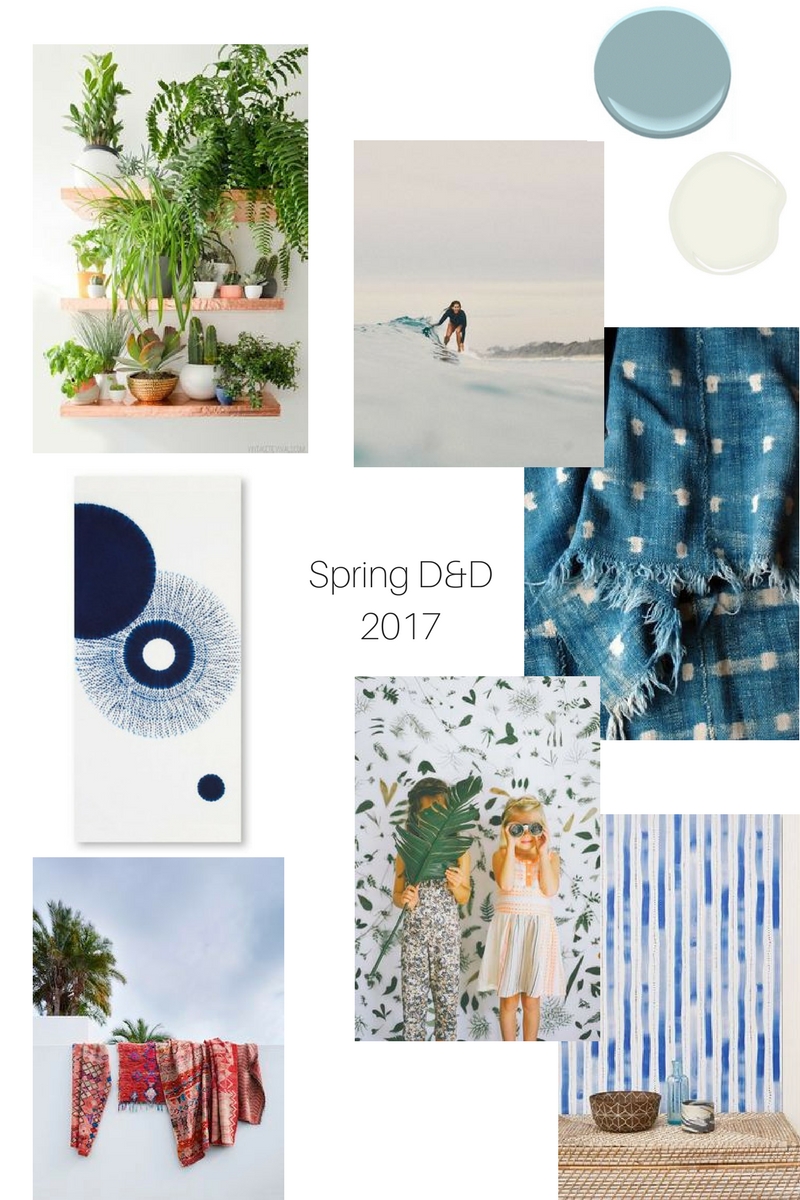 I don't know if you've ever noticed that the banner of the blog changes every season. It is something I've donc for a few years now, with the help of Valérie, my graphist extraordinaire. There is no real reason to this except the fact that I like change and that it feels like the blog evolves with time. Some would argue that changing a logo or brand image too often is not good, and I guess they are right in most instances. But this is my thing, my little company, my entrepreneurial baby and therefore I chose to do whatever I want. Na ni na ni na na!
But there is one thing that I've never done before and it is to make available the design for you to download for free and enjoy on your own computer, mobile or tablet. So without further ado, here is the Spring rendition of Damask & Dentelle's banner, inspired by blue sky, simple shapes, blue tones and oversize leaves. I really like it and I hope you do too. Enjoy! xo

Download the free wallpaper for your mobile, tablet or desktop matching our seasonal banner and made by my fave, Studio Rose Flash. Let me know in the comments if you like this freebie, 'cause if so, we might just keep doing it!
download your free wallpaper
2