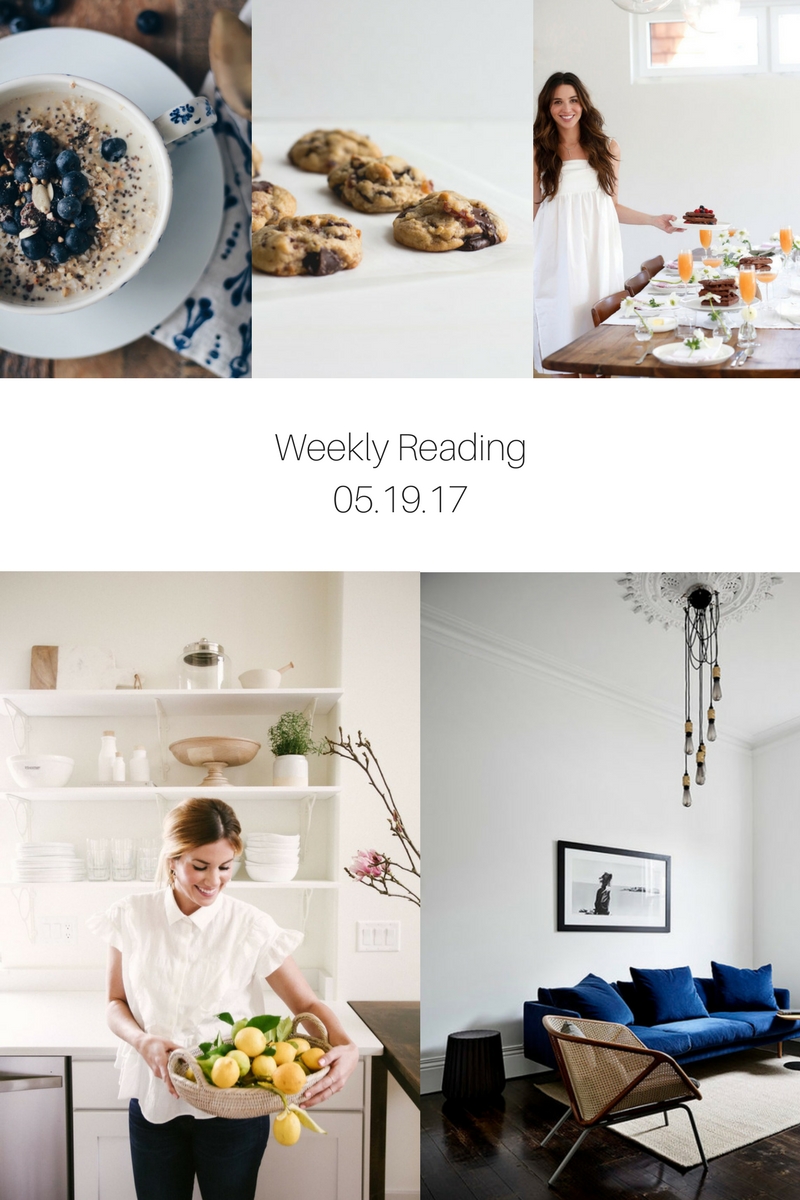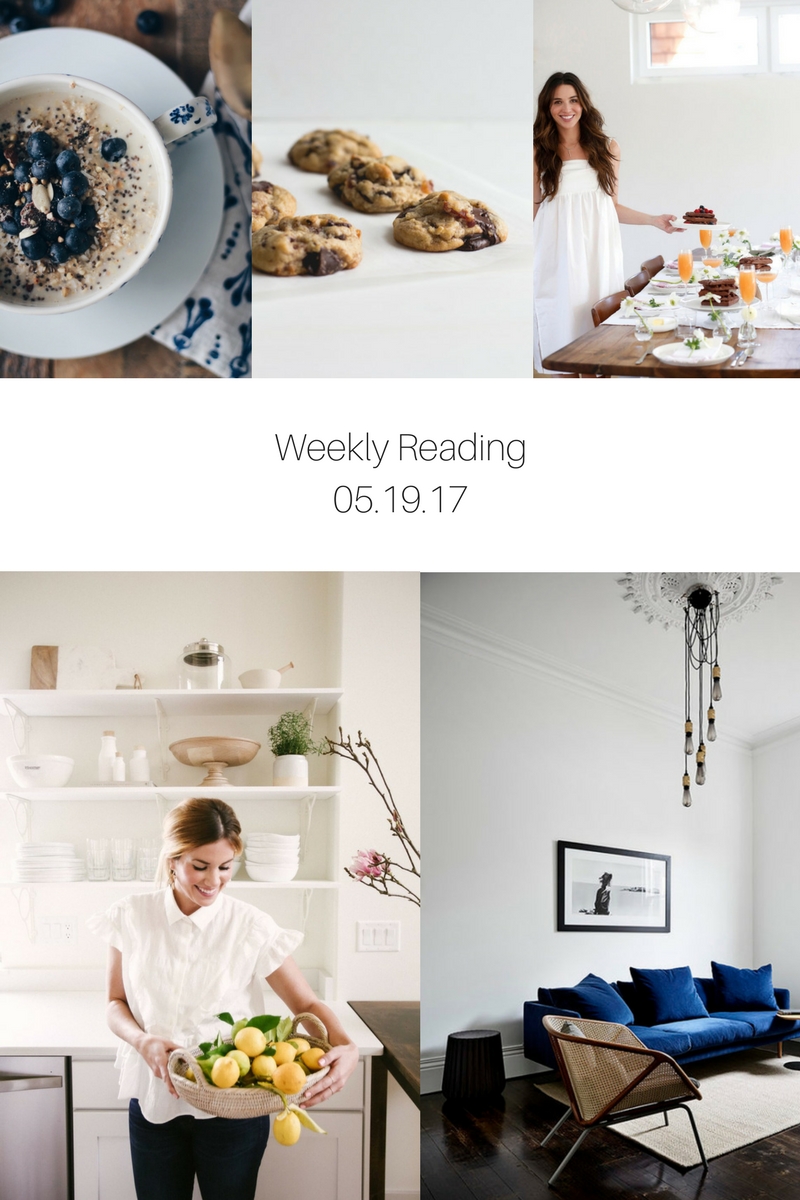 After what has been the worst floods in longer than I can remember, the sun has finally come out and warmer weather has begun to dry the lands and homes. Despite the devastation of over 4000 homes all over Québec, I cannot help to be humbled by the resilience of the residents and their sense of community and help. In this strange period of our common World history, with politics and their politicians suffering from major manic behaviours, it comforts me to see that there is still so much good in people and that hopefully, with time, love for one another and hard work, it will be alright again.
That wave of positive vibes has gotten me enthused to get back in the habit of gathering my weekly reading list of some of my favorite blog posts I came across over the past few days. So on this long weekend of sun and hope here's what's open on my laptop's tabs.
I cannot wait to try this protein packed blueberry oatmeal recipe.
I have to say that I did not know of Layney Crowell before I came accros this blogpost, but her cool vibe and her new The Moment website have gotten me hooked. I am sure to be perusing her new virtual digs for a long while.
Bacon + chocolate chips cookies. Hummm, at first I wasn't sure, but I have to admit that after looking at the list of ingredients, it looks pretty good.
I love a good kitchen styling & Shea McGee does not disappoint in photographer Mandi Nelson's minimalist kitchen.
I know summer is coming and that I should crave lighter fabrics, but I am so into blue velvet. Major crush.
Again with the blue, what's up with that? This home's colour is just really really great.
Tips to make your backyard feel like a resort. Yup, I need me some of that.
1