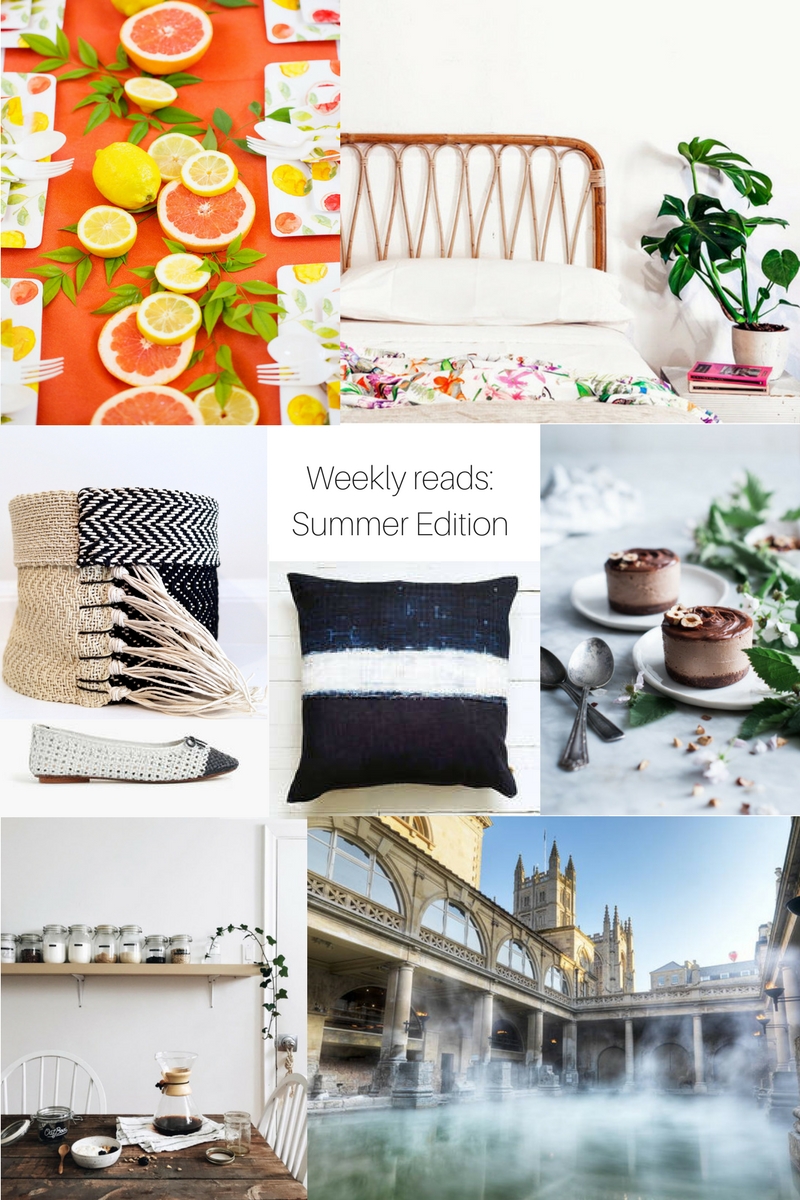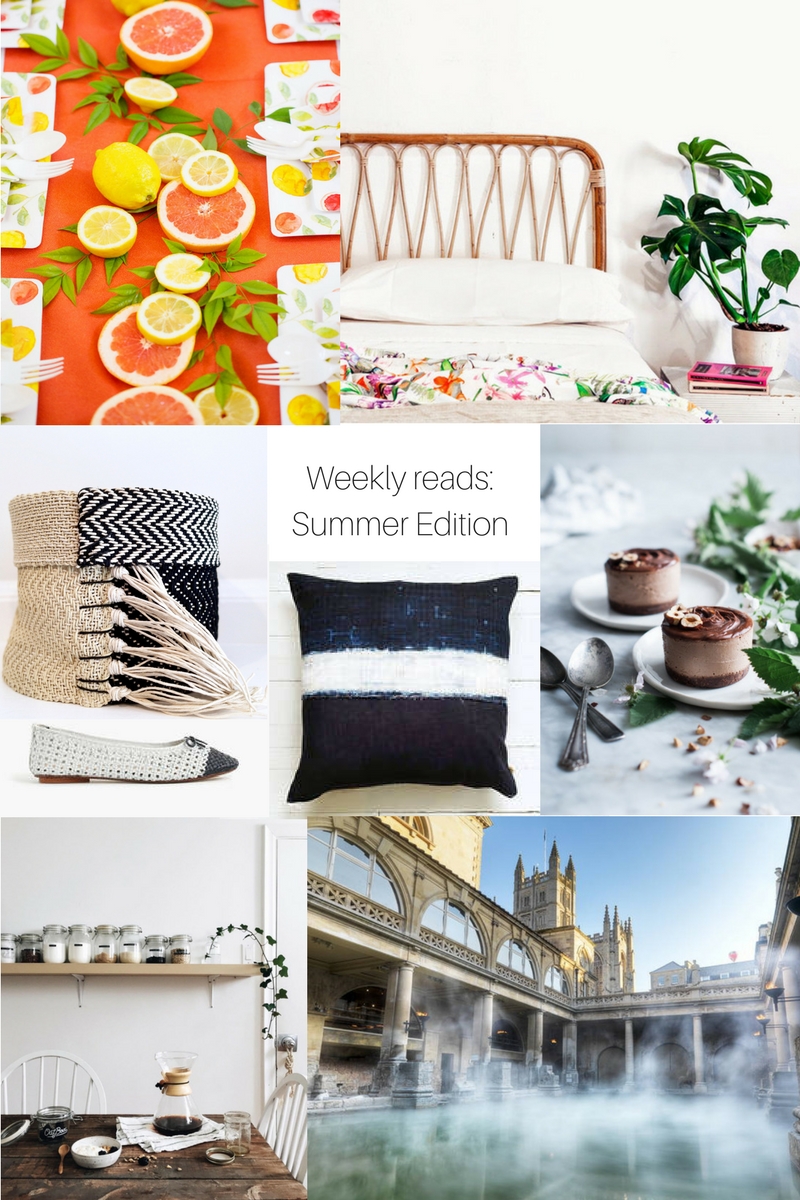 I am "counting the dodos" before we head off to England at the end of the week. Because we are five and because my little Teddy does not like to be uprooted, even for vacations sake, we have opted to travel abroad every other year. Two years ago we went to Morocco and now well, we'll be having High Tea with the Queen (look-alike most certainly). So it is no surprise then that I've had our vacay on my mind for my weekly reads.
'Cause we're heading off to Bath, I've been perusing the web on what to see and experience.
This tablescape sure has a lot of energy which is a great link to this next subject: subtle tropical infusions to prepare you for summer.
To feel pretty but casual on the town + this bamboo clutch is just the cutest.
These flats to walk around and burn off some of this raw chocolate hazelnut ice cream cake. Num num num.
My new collection is online (Yippee!) and I am super stoked about this collab + this pillow right here is probably my favorite.
This baby is coming to England with me. I just could not resist.
I just love farmhouse touches!
xo
0