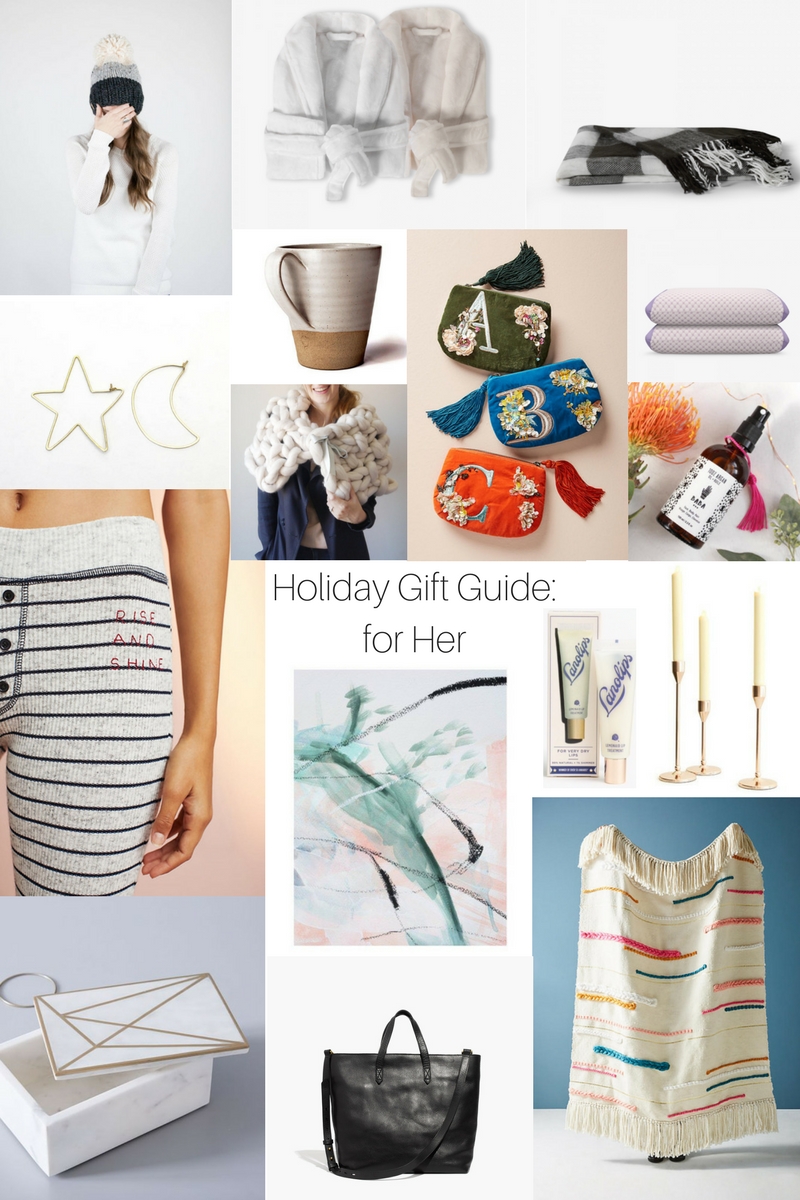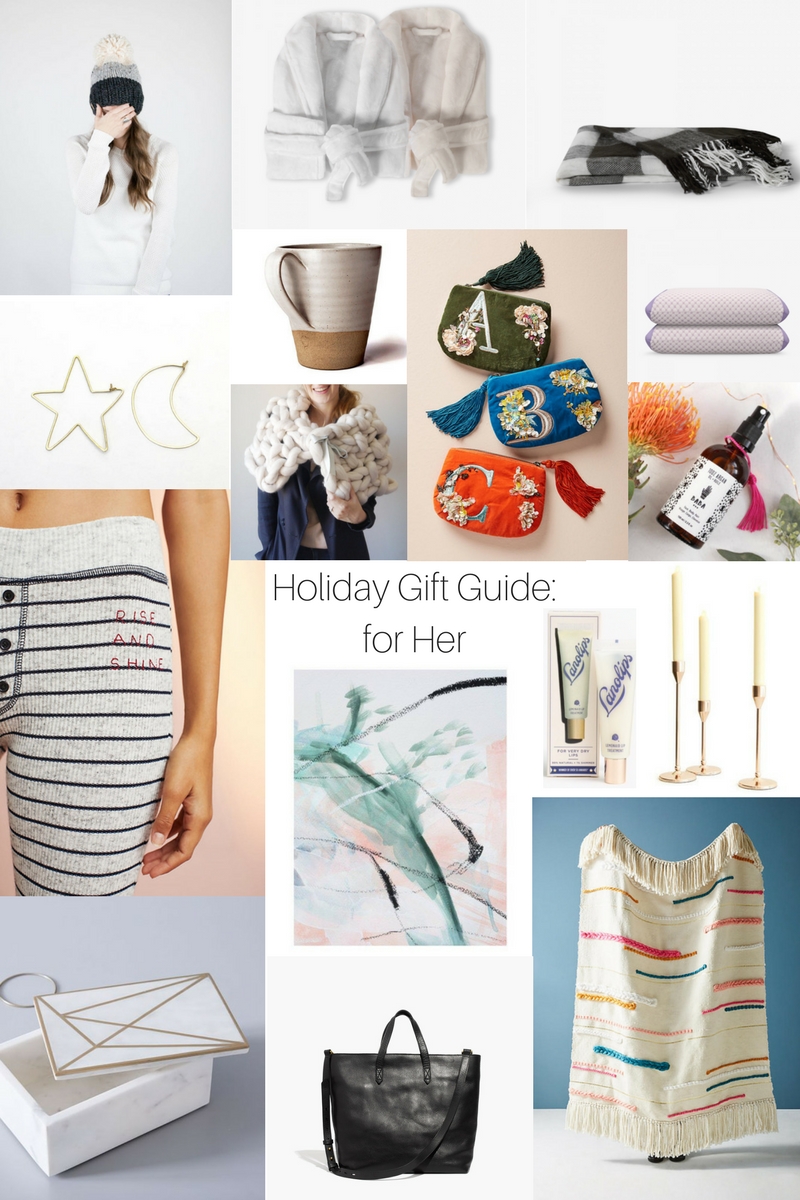 For all the women in my life, I choose this year presents to make them feel good, pretty, loved and pampered.
For my sister a Chunky knit scarf to keep her warm this winter. Or maybe a Par la Mer signed poster by Montréal artist Lysa Jordan.
For my mother-in-law a gingham faux cashmere throw because I do want to tell her how much I care with the look and feel of cashmere but without dropping hundreds of dollars.
For my best friend an ombré slouchy hat to hide her crazy gorgeous mane of hair underneath when she just won't deal it taming it.
For my teenager daughter a pair of embroidered leggings because she'll just be SO cute and cozy in them.
For my mom, a woven Daydream throw blanket to keep cozy and warm. Also, a cozy microplush robe to make her evening routine feel just like an outing at the spa. Made with heavy, ultra-soft micro-plush material, she'll never want to take it off.
For my colleagues, a pair of moon star gold filled earrings or a monogram pouch. Funky and personalized, these presents are just perfectly universal!
For my sister-in-law, a bottle of pure Argan oil, that is just the most decadent thing ever to put on her face.
For my aunt, a couple of tall Silo mugs by Farmhouse Pottery. These are exactly the ones I have at home and they are my ultimate mugs!
For the hostesses of parties to come, Monique Lhullier Marlowe candlesticks 
For my grandma (and maybe myself too!), a set of Tranquil Lavender™ pillows. Lavender has long been used to relieve anxiety and insomnia, and it's what makes the Tranquil Lavender™ Pillow, exclusive to Dormez-vous, the perfect place to rest your head. Designed for those who sleep on their side.
For my jetsetter friend, always on a plane, a leather carryall. 
For the Christmas stockings, Lanolips lemonaid lip treatment 
For me, a brass inlay marble box to keep all my little trinkets and painted macaroni necklaces safe.
And finally, I recently discovered Papier de Soi, a young Montréal based company that prepares paper goods surprise boxes to be shipped and delivered to your door every other month. With different themes such as: Japan & flowers, the boxes are sweet, full of exclusive products, and just pure delight. These make for great presents for about anyone on your list. Here's a sneak peek of their 2 first boxes. Check out the memberships for yourself or as a gift. Enjoy!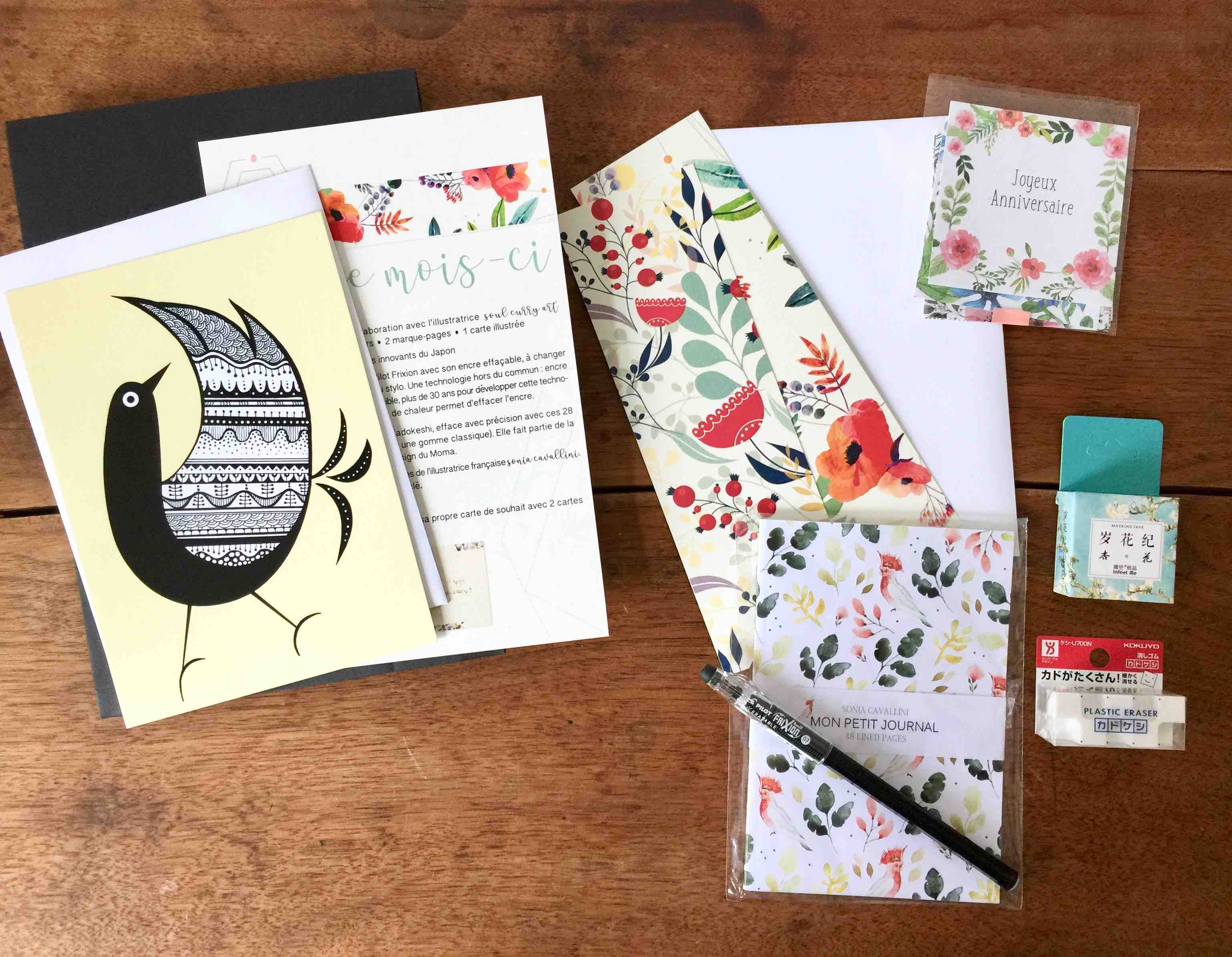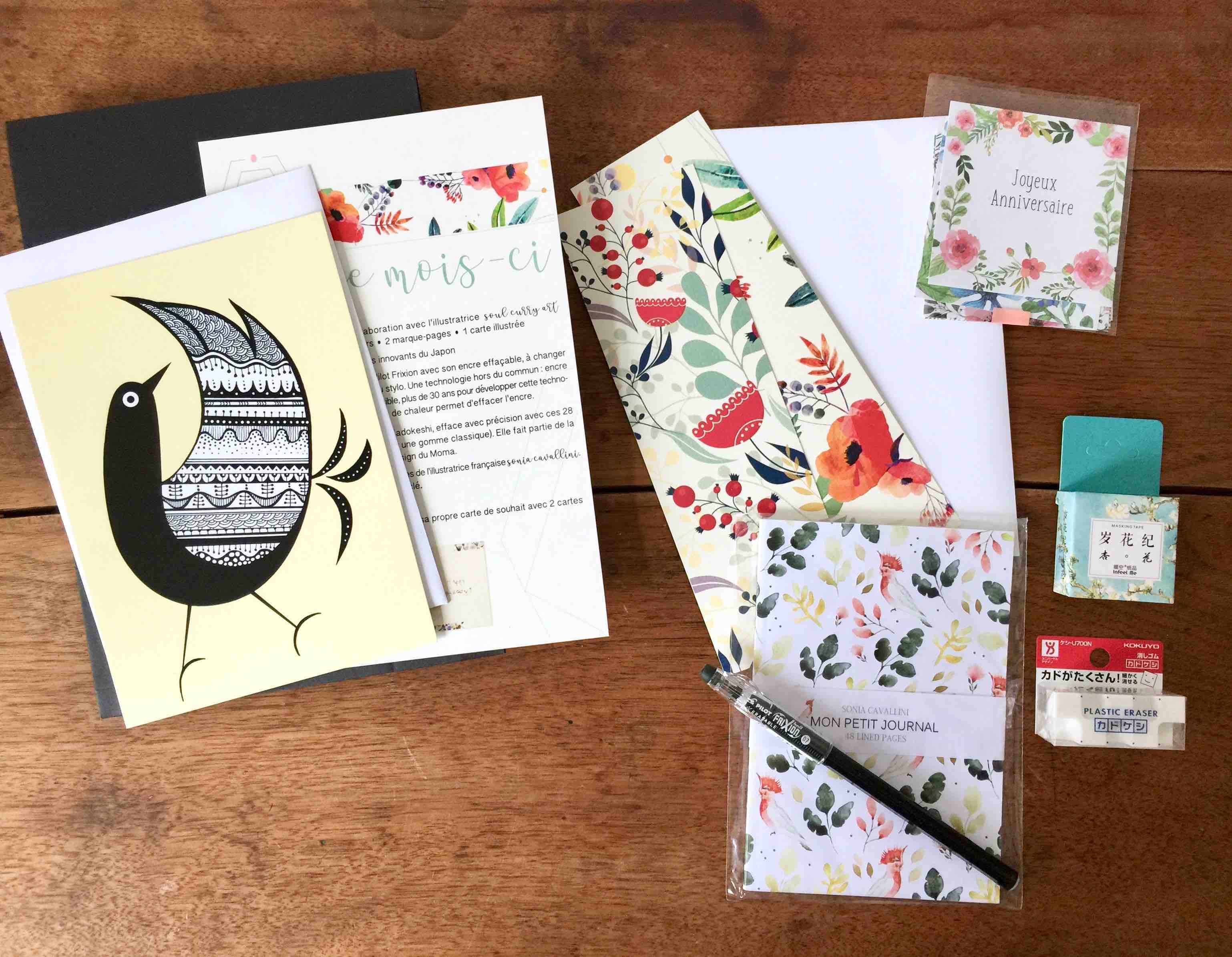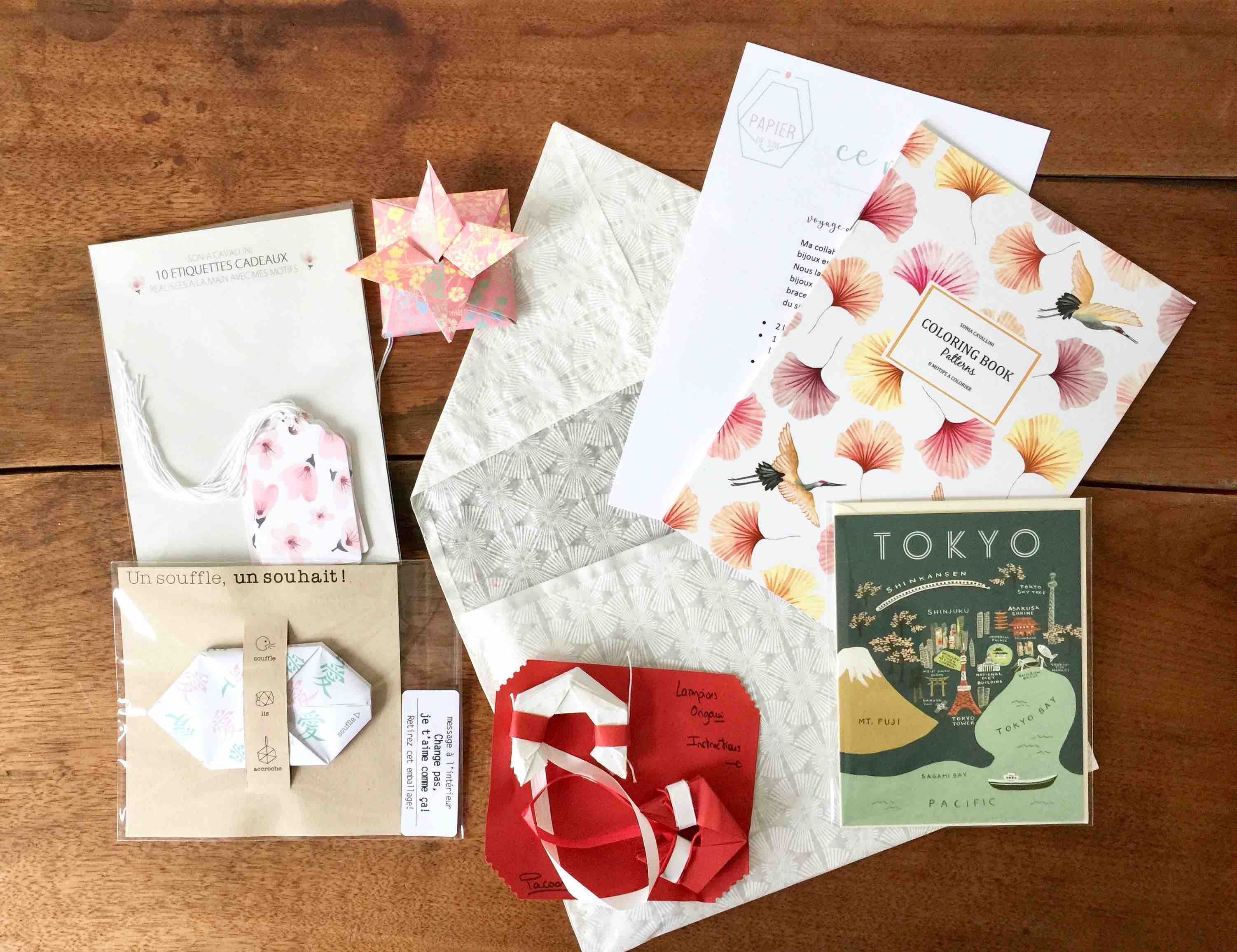 SaveSave
SaveSave
SaveSave
5