Christmas is in a week. Have you finished all your Christmas shopping yet or are you more of a last-minute type? Once the shopping is done, your work is not! Need to wrap all these beautiful presents to make the kids wonder what is hidden inside the shinny paper. Are you more the type to buy one large roll of paper and wrap all your gifts with it or do you like to mix and match? My sister is an art teacher and every year she surpasses herself in wrapping the kid's gifts in such an original way that the children actually take the time to look at the wrapping before tearing it open! She places the bar pretty high.
But not this year. I have found the coolest ways to wrap presents differently. If like me, you want to shake up the old wrappin' paper, this top ten of original gift wraps will get your creativity going.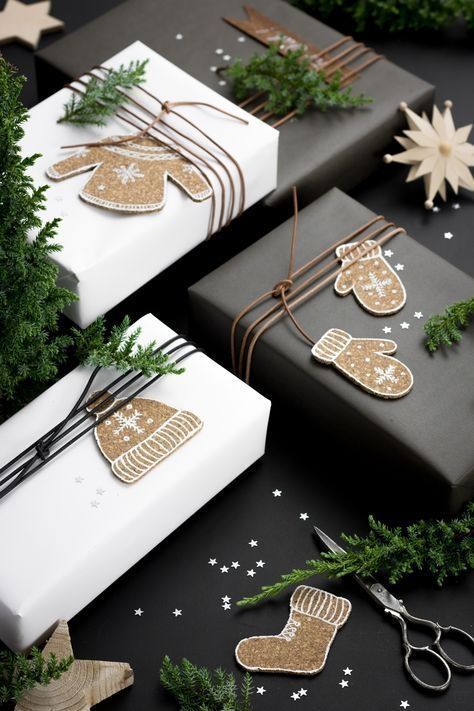 Monochromatic paper
Use all black, all red, all green or all white mate paper to wrap your presents in a very sleek and modern way. Forget the bows and ribbon, use little pieces of strings in fabric or leather to wrap around the gifts.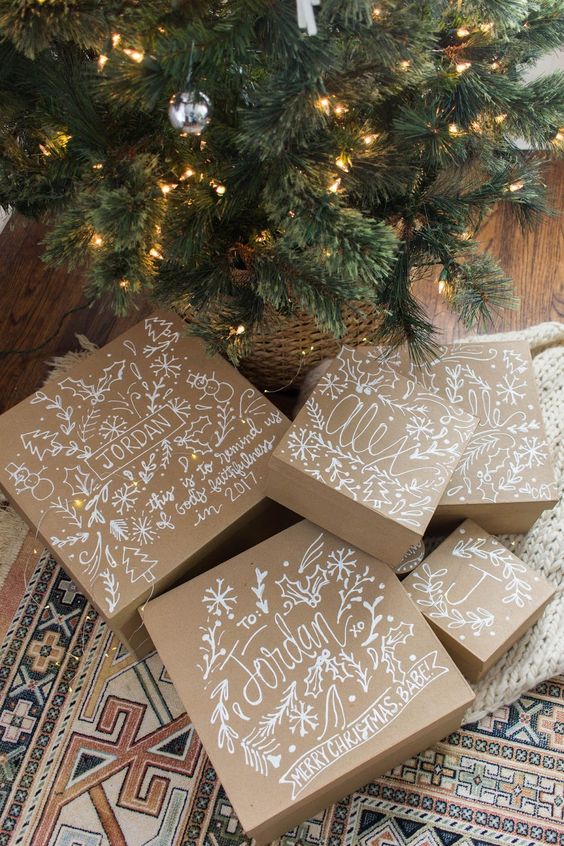 Personalized paper
Using Kraft paper to wrap the present and a white or black marker to write the receiver's name on it in fun ways. Find calligraphy website, or try to mimic their funny signature. Present are a choice you made based on their personal interest, why not personalized the wrapping paper too?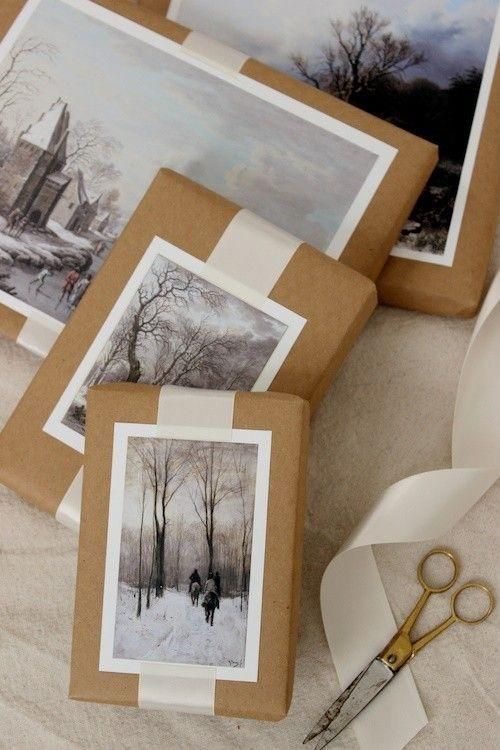 Remembering the year
Add pictures of the person receiving the gift on the box or a picture of a memory that you share with her/him. Something that happened during the last year or many many years ago. This will get conversations going about what is happening in the picture while the gift is being open!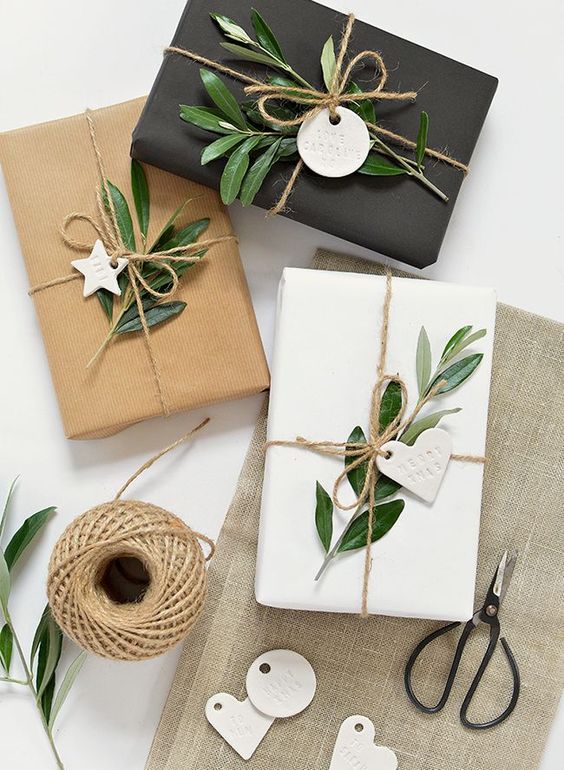 Greenery
That is easy decoration to add to your presents once they are wrapped. Instead of the traditional bows and ribbons, use greens from your back yard or from your indoor plants: small branches of fir, little branches with green leaves from a potted plant.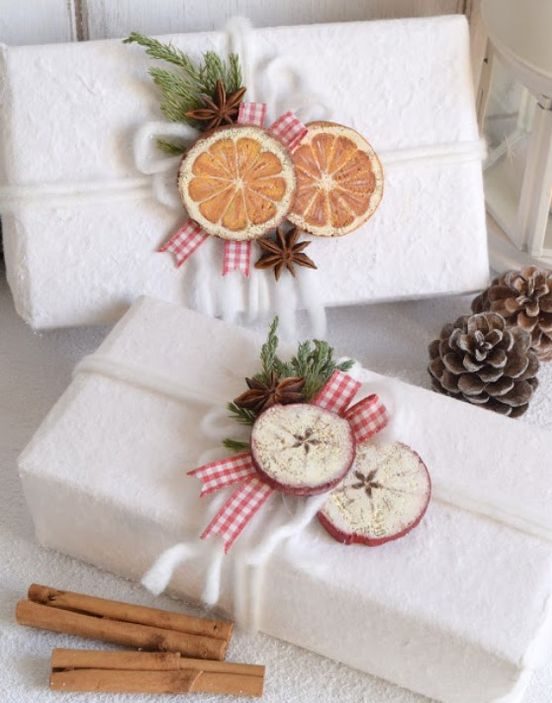 Dried fruits
Adding slices of dried oranges or apples with cinnamon sticks or star shaped anises is another great idea to skip ribbons and bows. It will also add great smell to your presents!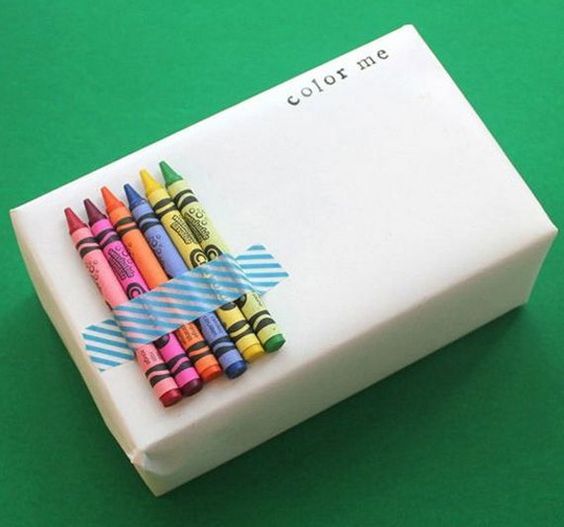 Colour me pretty
This one is for the kids. Allow them to draw on their own presents a couple of days before Christmas. Santa was so busy at the North Pole and in such a hurry that he left them blank wrapping paper and crayons for them to color theirs (or the family's) presents!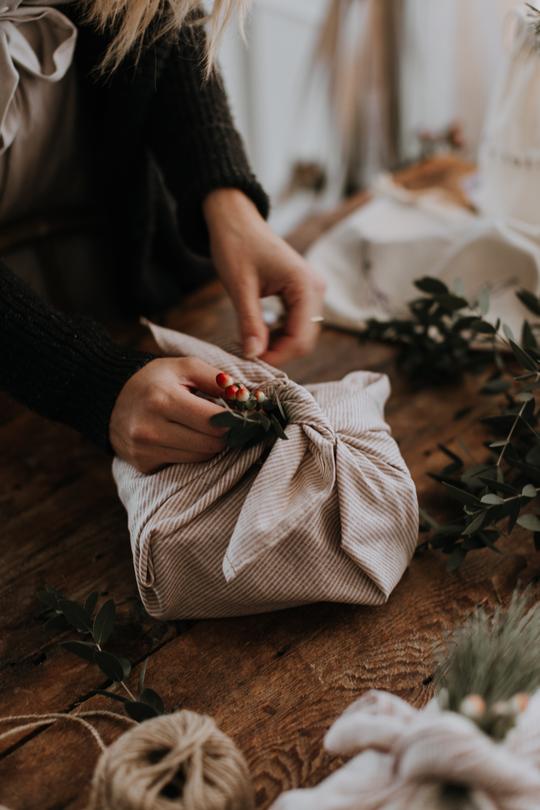 The Furoshiki way
The Japanese have been using this way of wrapping food, clothes and gifts for ages. It is now spreading around the world as an eco-friendly way to wrap presents using a piece of cloth that can be re-used later. Many, many websites and videos show how to wrap gifts using the furoshiki method. Check out this lovable Furoshiki from Dans le Sac.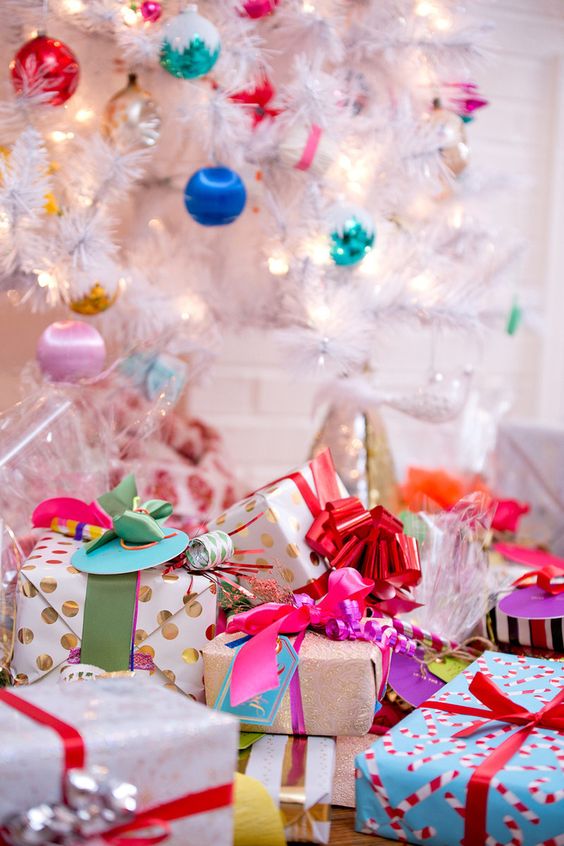 Bright, bright, bright colours
Use the brightest, boldest and shiniest wrapping paper, ribbons and bows you can find. Mix and match them. They will stand out in the pile of presents under the tree. They will also attract the little one's attention!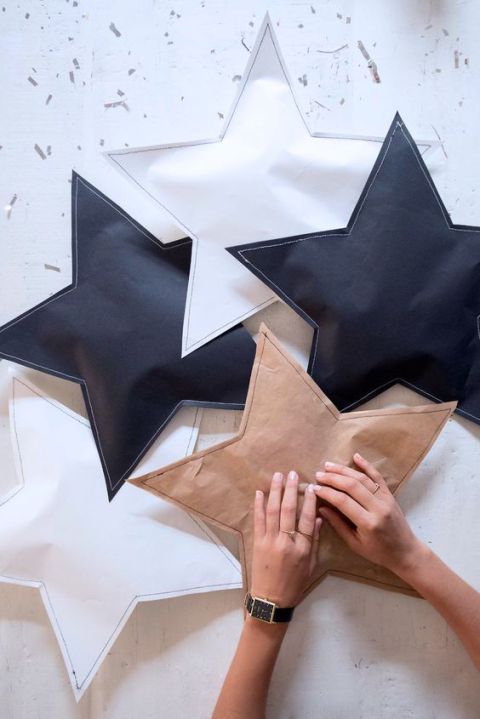 Shape it
Last but not least, this new way to wrap gifts is pretty cool. I do have to mention this is for smaller gifts: it would be hard to create a star shaped gift wrap for a big box. Unless you are extremely creative, then please, have fun! The idea is to create a paper pouch in the shape of a star, a Christmas stocking, a candy cane, Christmas tree, whatever you want it to be. Place the gift inside and seal it.  This will have the receiver really wonder what is inside!
photos: 1 | 2 | 3 | 4 | 5 | 6 | 7 | 8 | 9
5