We are in the middle of winter, and you know what I do? I'm scouring the internet for landscaping solutions, pots, and other trends for my backyard this summer. And I tell myself that if I'm having fun like this, I'm probably not the only one doing it. I spoke to my friends at Décors Véronneau and indeed, they confirmed that their transactional site was already very busy with people looking for ideas for the exterior. Nothing says sweet summer heat like February, right?
I want to introduce you to a product that was a sensation last summer and which will certainly be just as much this year: the green privacy screens.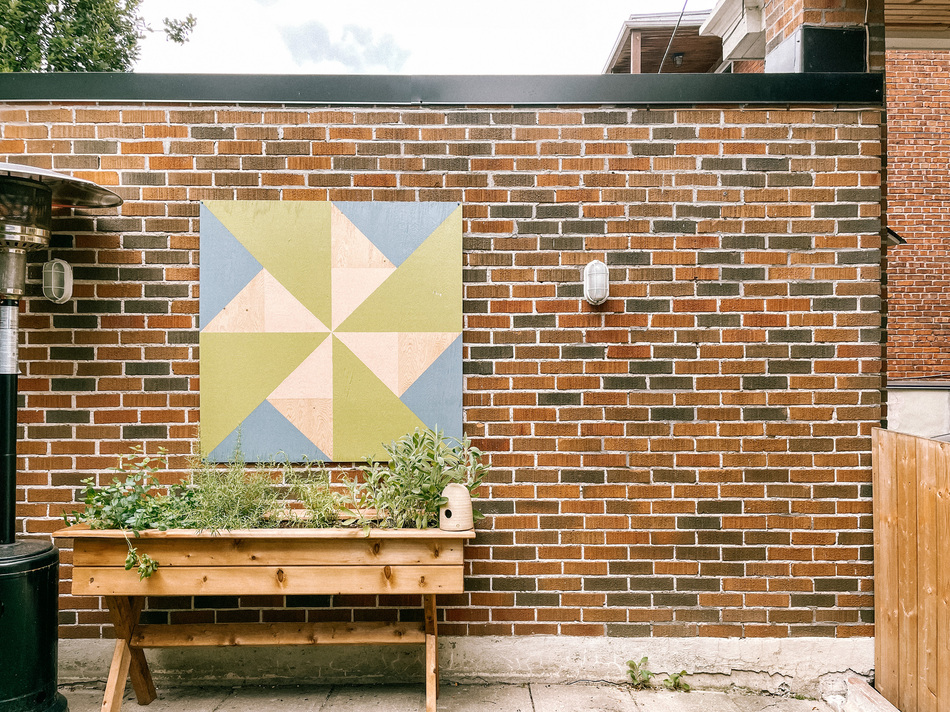 Welcome to my little urban backyard. Tiny indeed, but oh so pretty… apart from the eyesore of a brick wall. I thought of all possible options to hide it:
Remove the garage: Not a possibility because it is also the load-bearing wall of the neighbour's adjoining garage.
Paint it: I have painted exterior brick before, but the results are more durable when hidden under a parapet or roof. The current brick wall is exposed to the elements and therefore requires a lot of maintenance. Painting it would not be a long-term solution.
Dress her up: Ahhh, that's a good idea! But with what?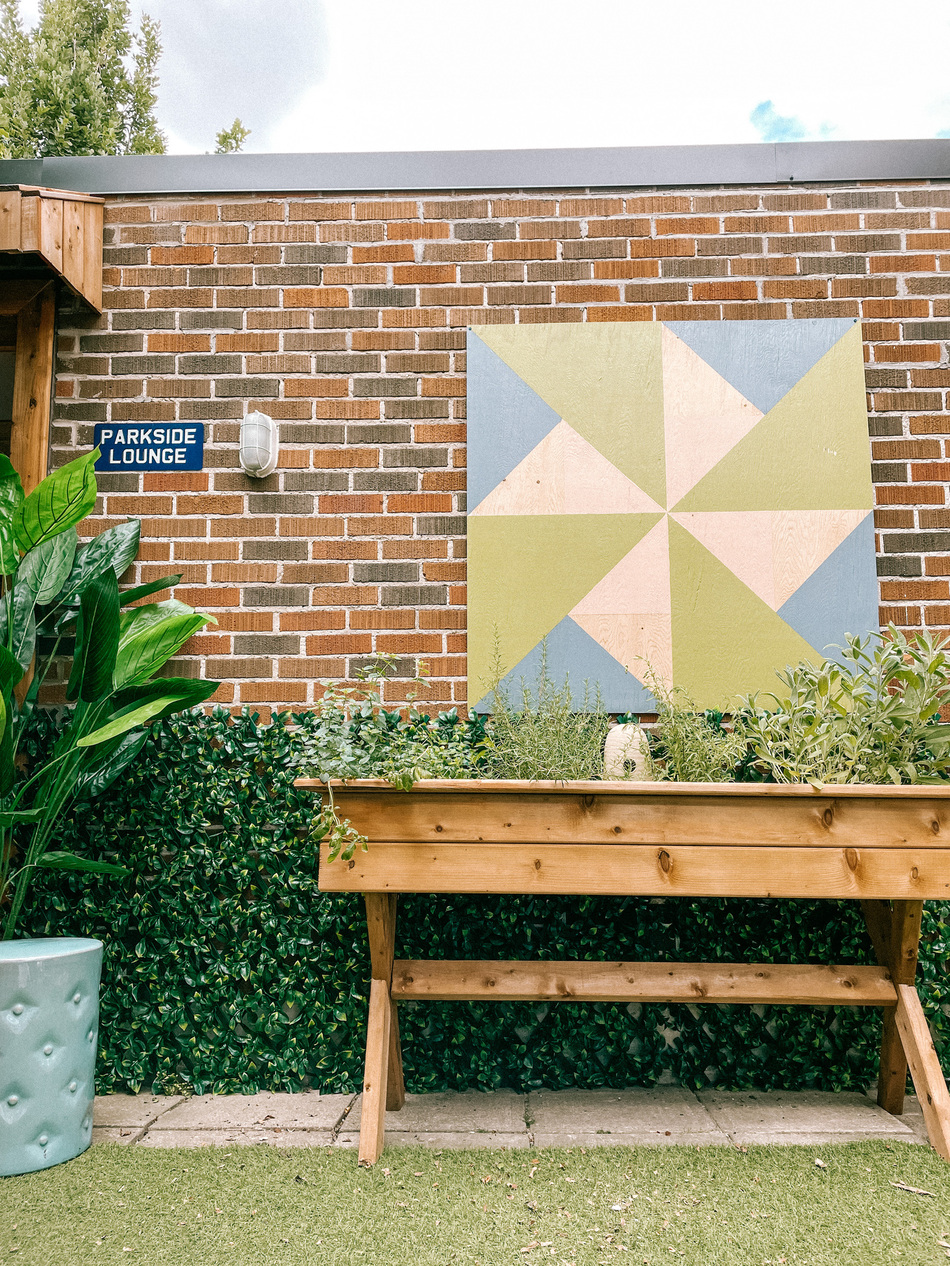 Enters the privacy screens from Véronneau. They are a bit more expensive than those you can find in some big box stores, but I prefer them for their plastic structure which is much stronger than the kindling structures of other brands. In addition, they are guaranteed for 5 years against discoloration, caused by the sun's rays, and they have an extra-large number of leaves forming dense foliage, thus getting as close as possible to real foliage.
Véronneau proposes two models: the one I used is the 39"x78" expandable plant trellis with a green structure or the 39"x78" expandable plant trellis with a brown structure. Either way, the trellis stretches and installs easily, with nothing to screw, assemble or adjust. The only thing I did to hold them in place was to secure them together with small tie wraps.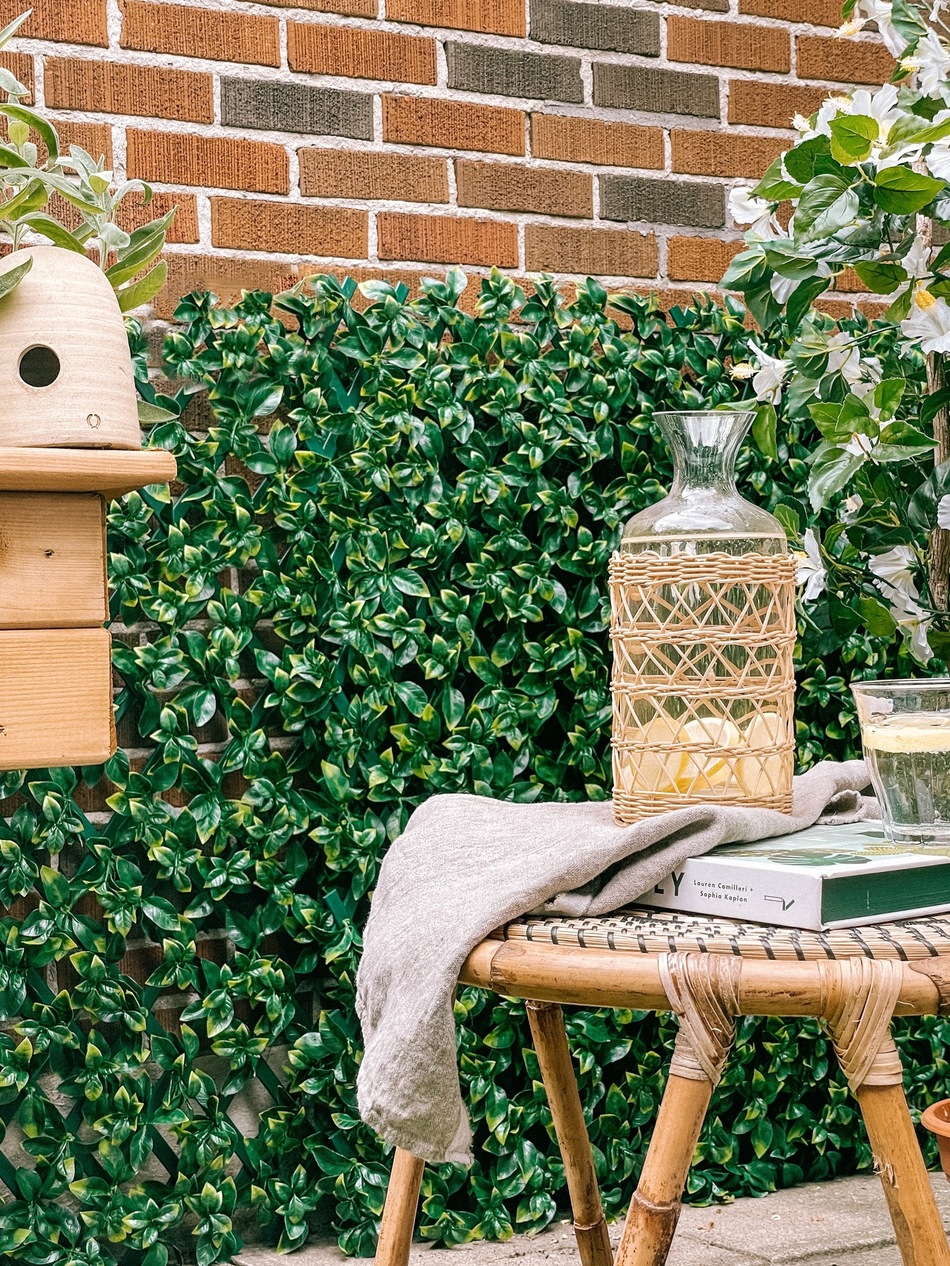 Their natural appearance hides the brick wall behind as if I had a natural hedge in front of which I can arrange the space as I see fit either with flower boxes, a hanging chair, and a small side table (with seasonal refreshments, obviously!). If the screens hide the brick wall so well, they can do just as much to hide you from the neighbours. Installed on the balcony, along the terrace or at the edge of the ground, the expandable plant trellises are versatile and green and easy to store away. Indeed, when winter comes, they fold upon themselves to be stored easily.
I include here some images of inspiration, just to make you dream of summer. And if you want to try plant trellises this year, visit the Véronneau site promptly, they are selling like hotcakes.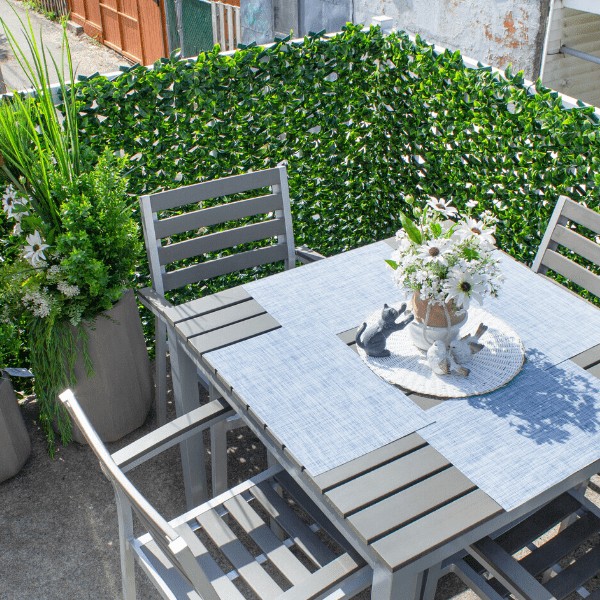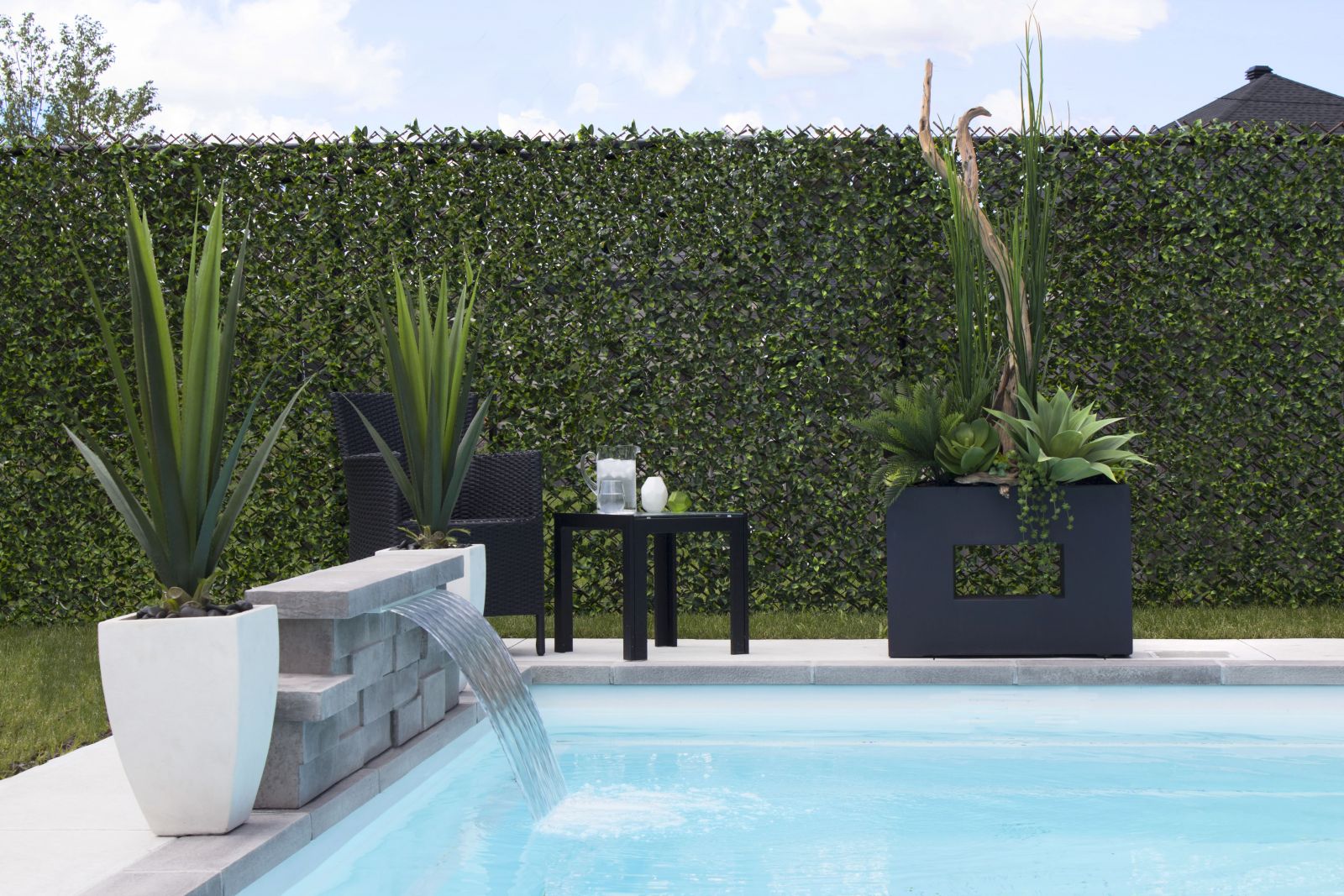 This post is sponsored by Véronneau. All product ideas and impressions are my own. Inspiration photos were used with the agreement of Véronneau.
17