I have always had a soft spot for Liberty London's gorgeous and busy fabrics… for myself as much as for my little ones. But even I have to admit that for little boys, the selection is less than generous. So it is with great pleasure (and pride I admit) that I have teamed up with the Montréal-based, and online retailer, Créations Les Triplettes to create a unique collection suitable for the little spacemen as well little star gazing princesses.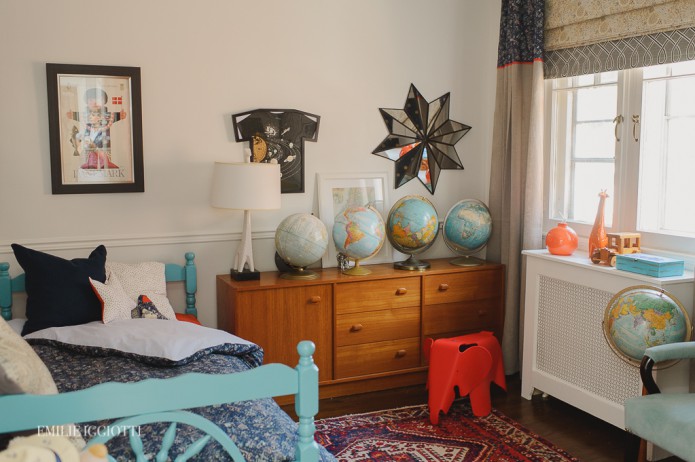 Constellation is a decor collection composed of all the useful elements to decorate either a nursery or child's room: duvet cover, bedding, pillow cases, throw pillows in stars shapes, and gorgeous linen curtains.  All the elements punctuated with the fabulous "Kevin" Fabric by Liberty London in navy blue.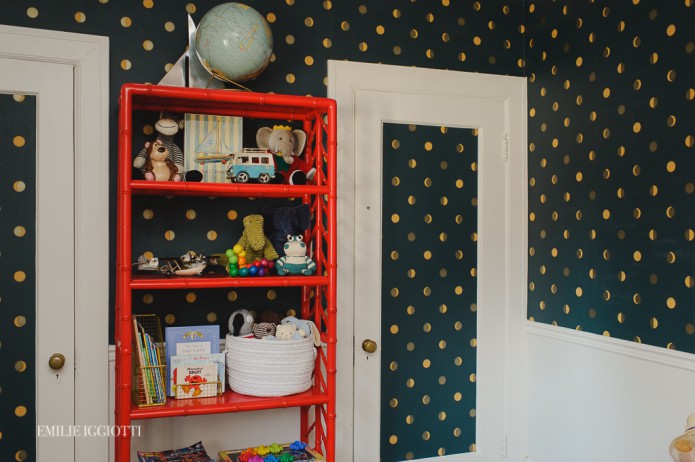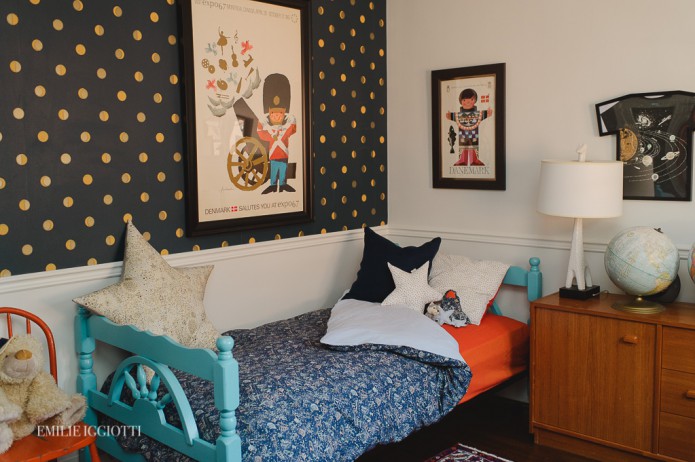 This micro collection is limited in its quantities and ALL items will be imprinted with a custom made Damask & Dentelle by Les Triplettes stamp. A small handwritten note and photo of the creators, Marion & I, will accompany the sold bedding sets. Plus 5% of all the sales proceeds will be given to Autism Canada in support of the research for autism, a condition dear to my heart as my son Teddy has been diagnosed on the Spectrum in 2013.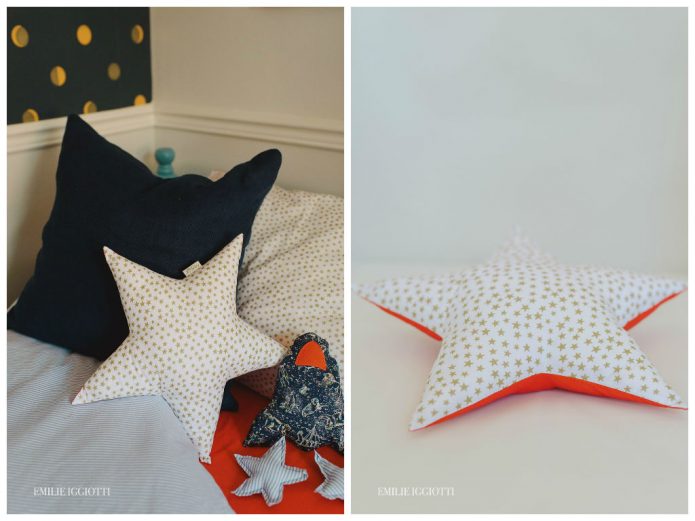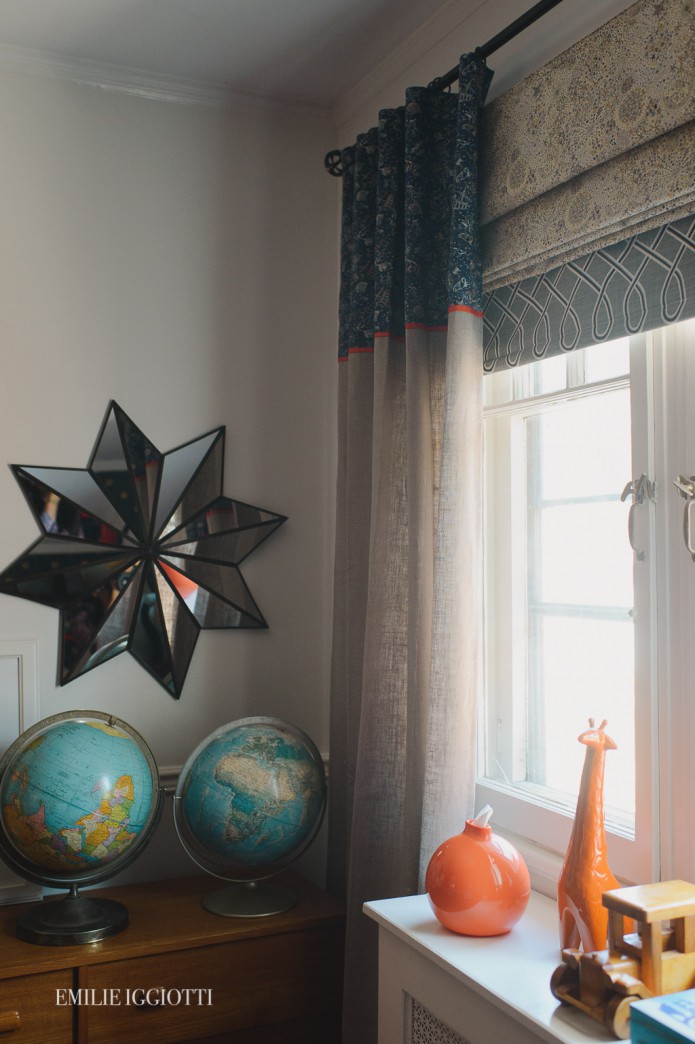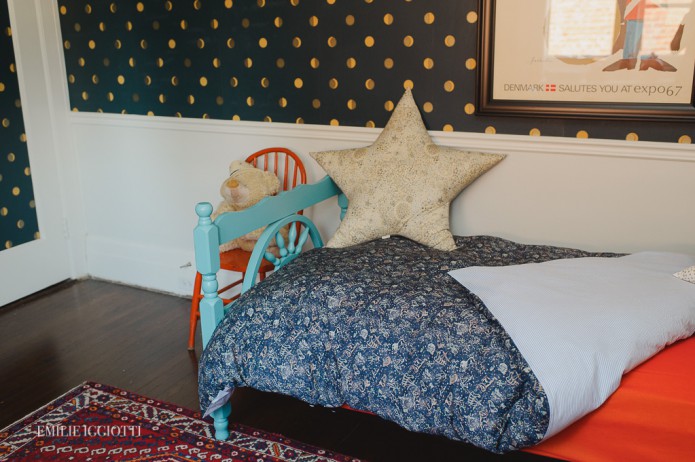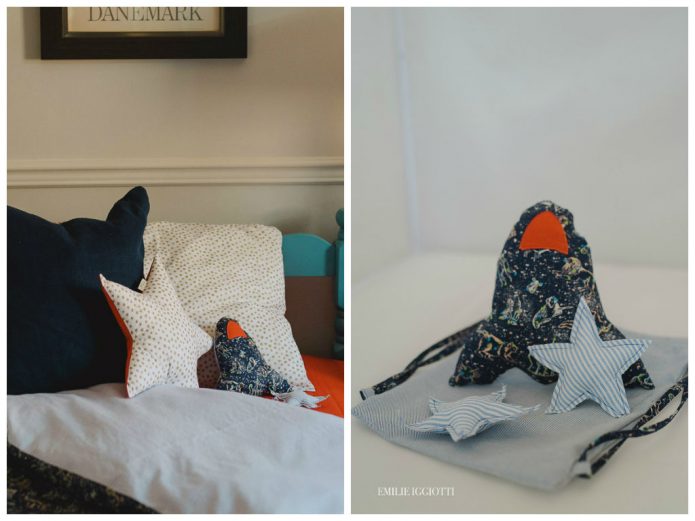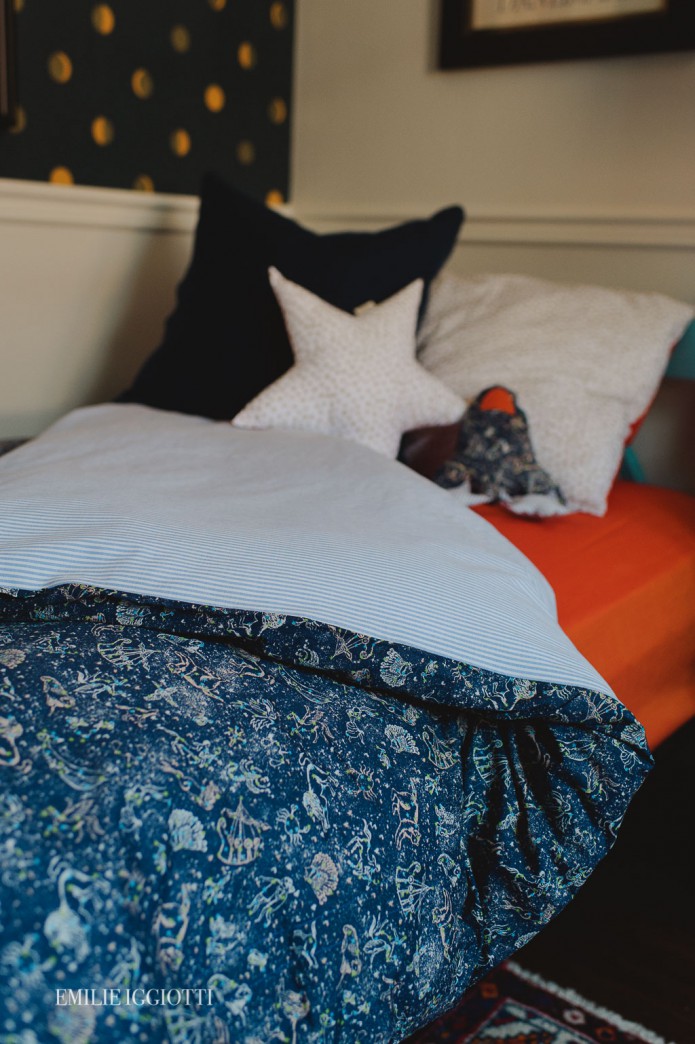 So, although we moved into our Forever House less than a year ago, I used this opportunity to completely redecorate my son Teddy's room, to reflect his love for space planets and constellations. I ordered from the French wallpaper company Bartsch, the Moon Crescents paper, gorgeously covered in golden moon revolutions on an ink blue background.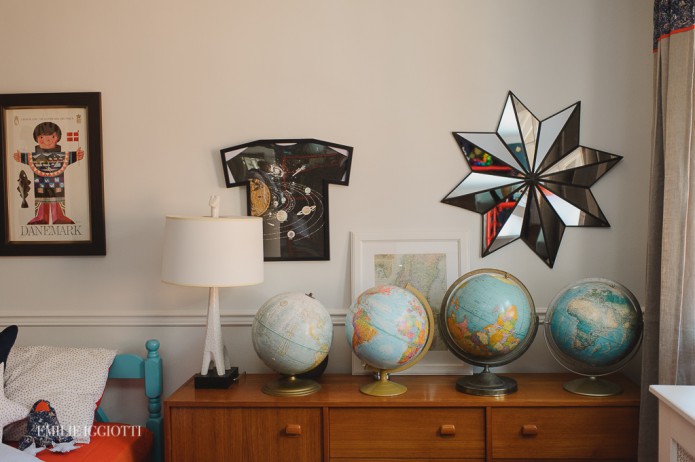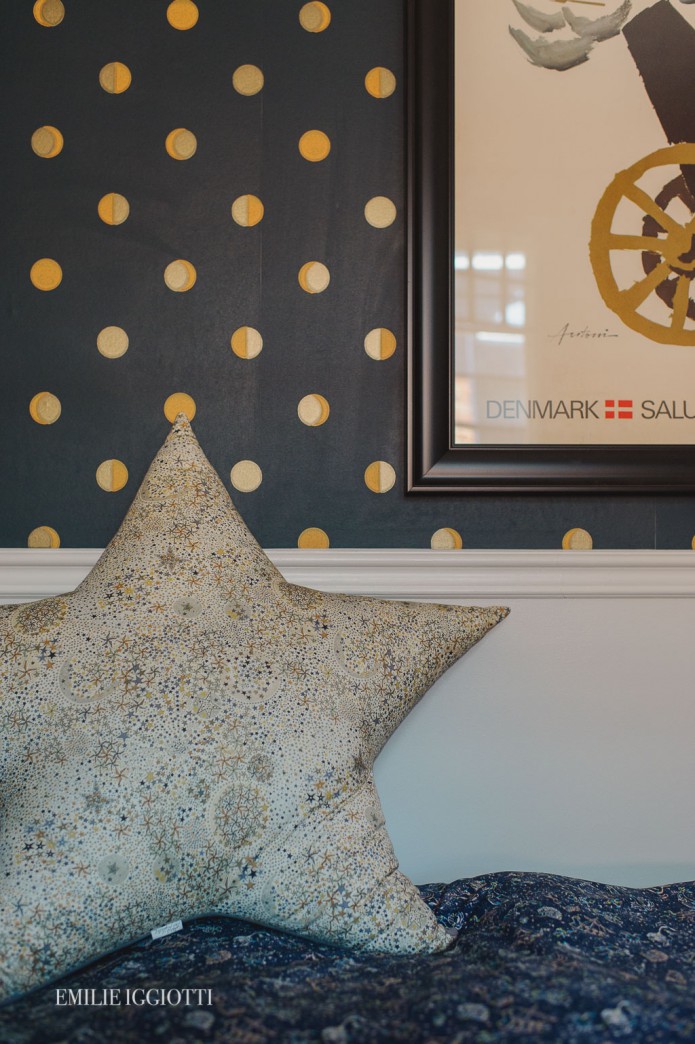 His vintage globe collection works now, more than ever, into the decor to my little boy's great delight has he enjoys spinning them around all at once with his little chubby hands.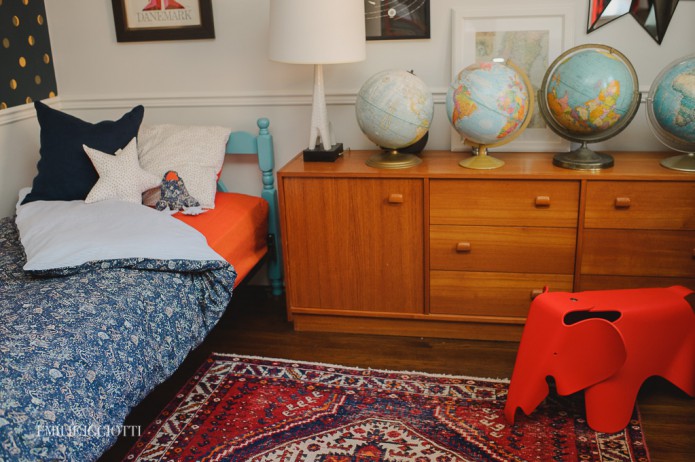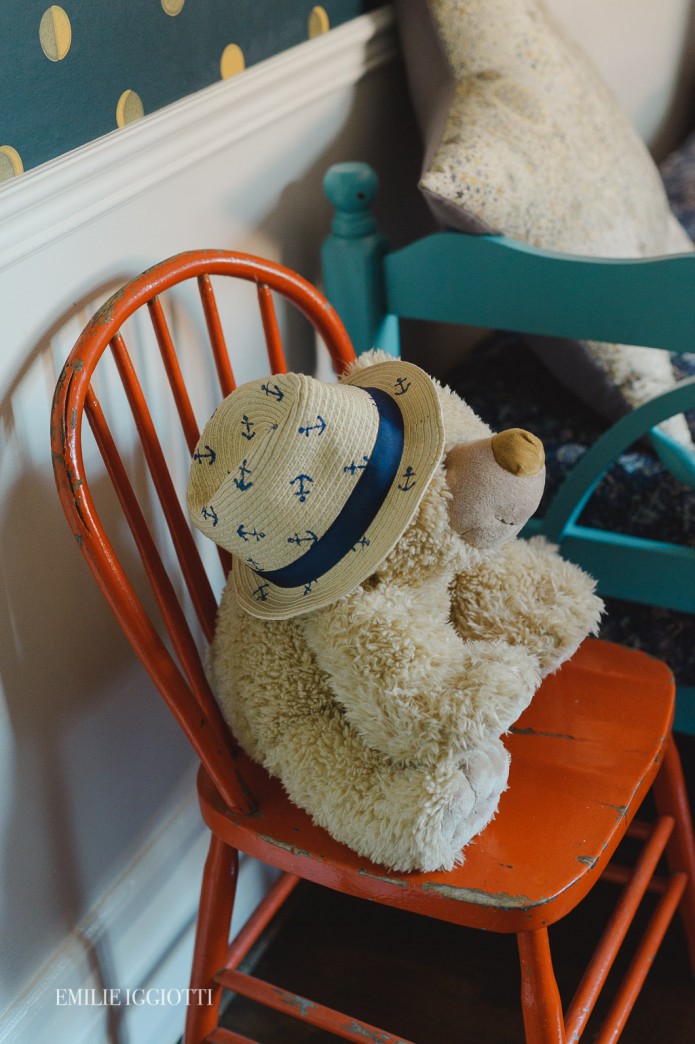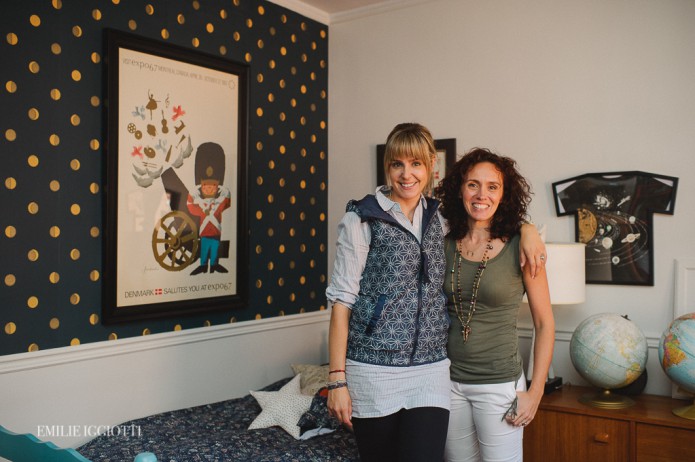 Shopping List:
Twin duvet cover: Constellation Collection by Damask & Dentelle for Création les Triplettes (Also available for Toddlers & Cribs)
Linen Curtains: Constellation Collection by Damask & Dentelle for Création les Triplettes
Rocket & small stars stuffies: Constellation Collection by Damask & Dentelle for Création les Triplettes
Large Liberty of London floor cushion in star shape: Créations les Triplettes
Moon Crescents Wallpaper: Bartsch Paris Globe collection: vintage finds
Expo '67 little soldier poster: L'Affichiste
T-shirt with solar system: Crewcuts by JCrew
T-Shirt frame: Umbra
Turquoise bed: vintage
Rug: vintage Girafe table lamp: Jonathan Adler at Ludovik
Eames Elephant in Classic Red: EQ3 Red bookcase: vintage find spray painted in fire truck red by Atelier Brun Bois
Photographer: Emilie Iggiotti 
0