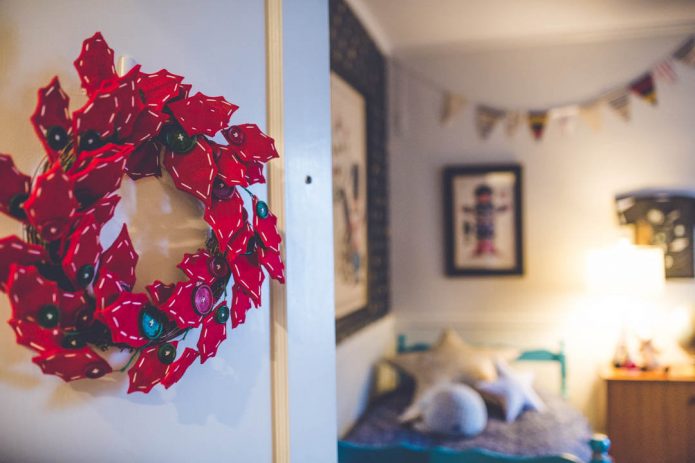 Do you find it hard to make a Christmas theme… boyish? As you know – I have been quite verbal about it – I decided to make a little tree for each of my children this year and I was wondering how I would feel about having one in Teddy's room. I was afraid that it would look "too decorated".
But with the help of a few blue and red ornaments, the tree not only looks festive (and slightly patriotic too) but it now serves as the perfect night light to my little man. Most importantly, he absolutely loves it and made me promise to keep it until Easter! I have not committed to such request, despite his adorable puppy dog eyes and batting eyelashes.
The moral to the story: Ousted shall be the prejudices and in shall come the unashamed holiday cheer!
On that note, have a great weekend lovelies while I attempt to dig myself out of the snow bank over the next few days. #ThingsToLookForwardTo
xx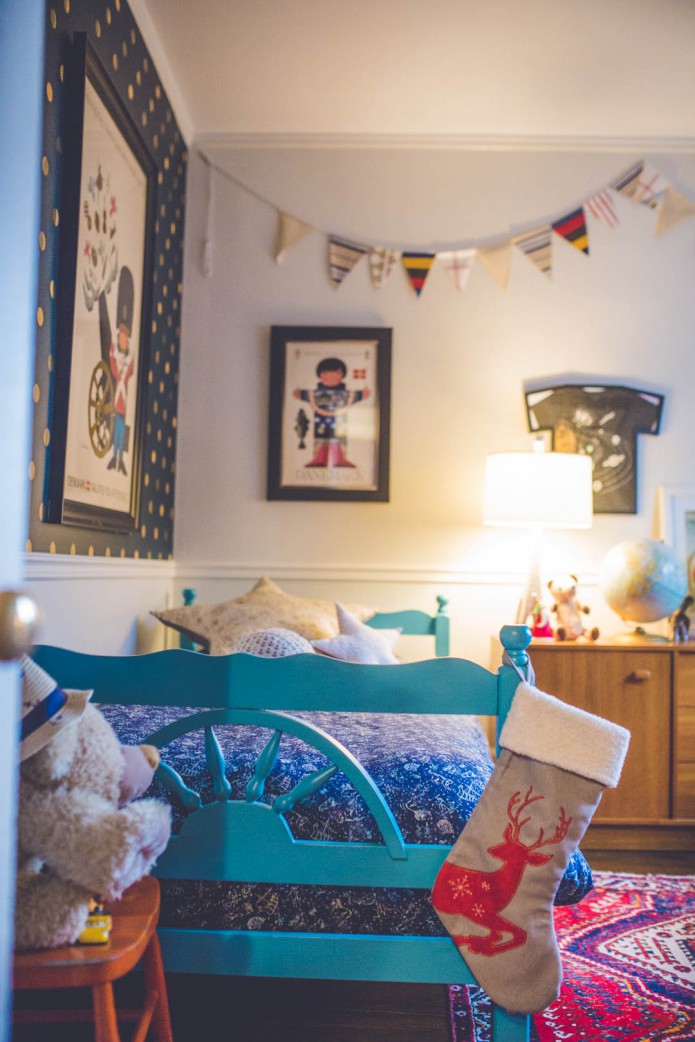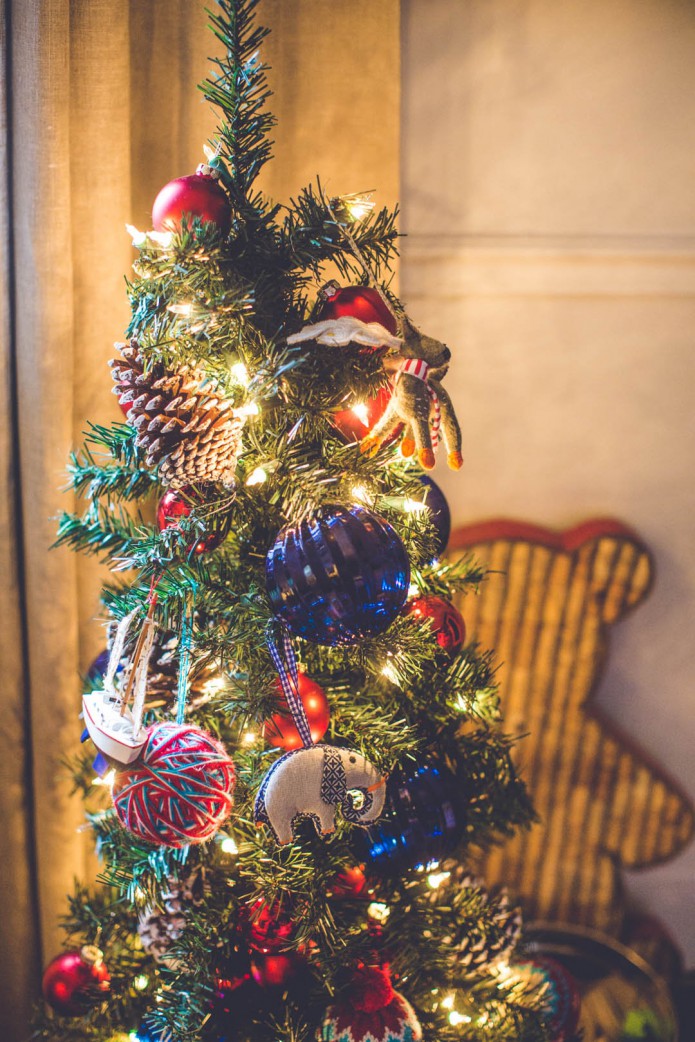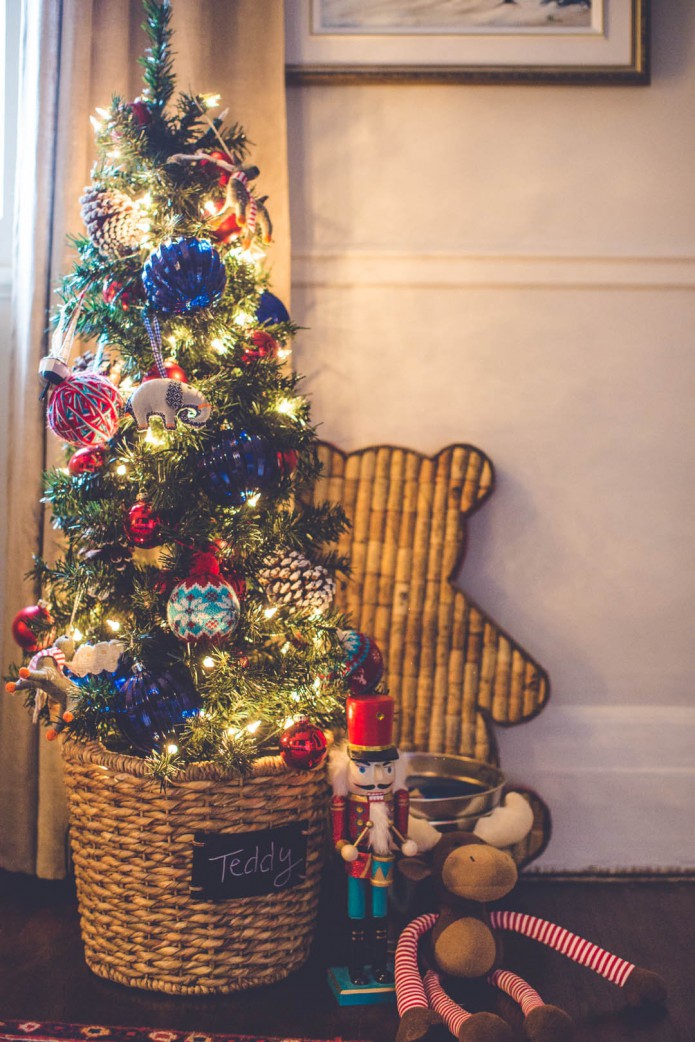 photo credit: Julia C. Vona of Juno Photo
1