Oh Paris, how gorgeous you are! 
Last week, my hubby and I escaped from our daily routine and left our little ones in good "grandma" care and flew off to the City of Lights for five days of pure bliss! We walked until our feet could not carry us a step further anymore, we ate like kings and we drank some great wines and unbelievably low prices – at least for us living on the other side of the pond.
Because an image is worth a thousand words, here are some of my favourite spots.
The doors
Paris has some of the most fabulous doors in the world. I know it sounds a little strange to be entertaining you with doors when the city is busting at the seam with monuments and castles. But, hey what can I say, I have a thing for doors (and chairs). So, it is with my husband quizzical look that I snapped door after door that we crossed along out way.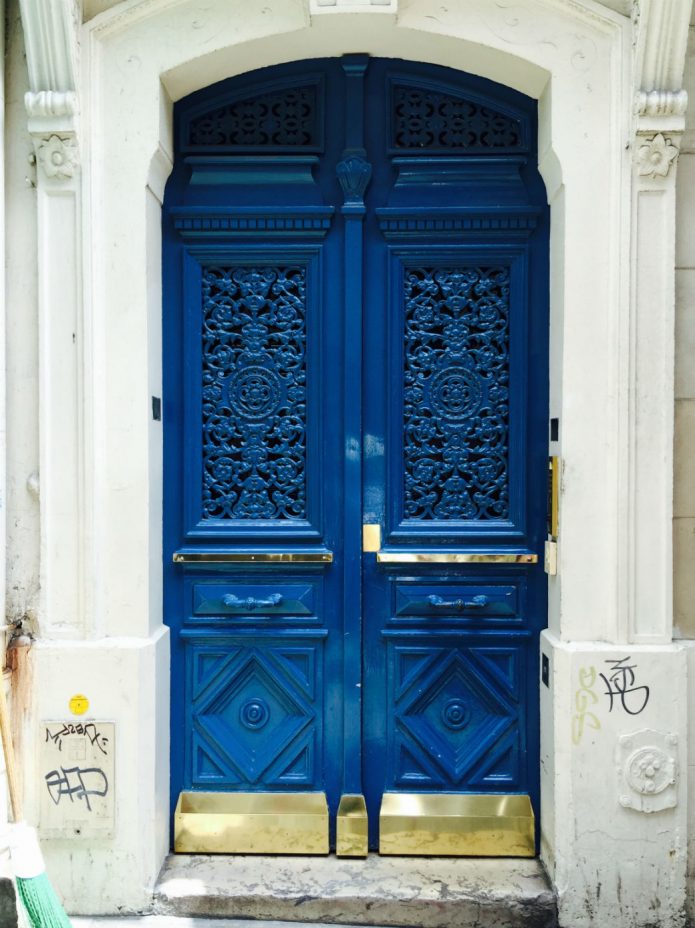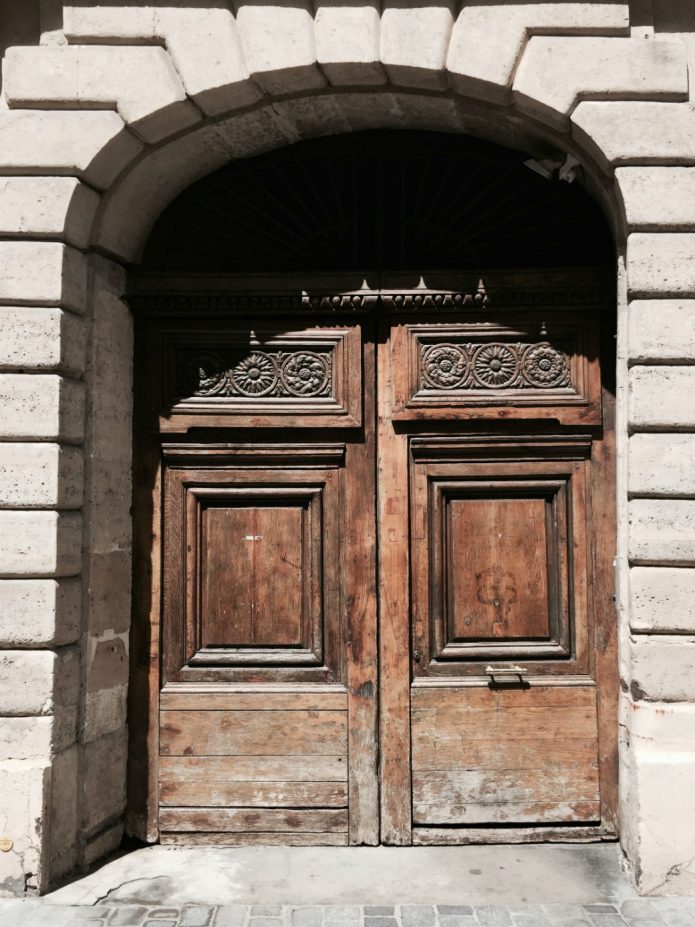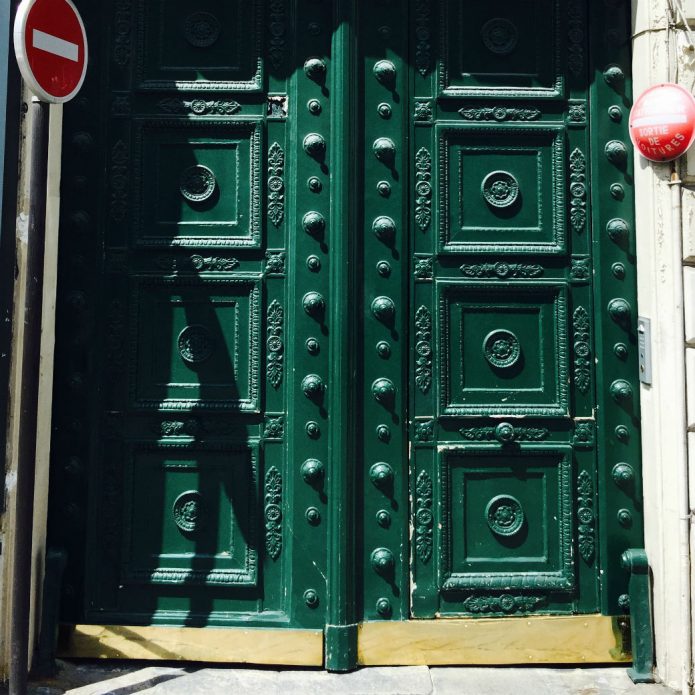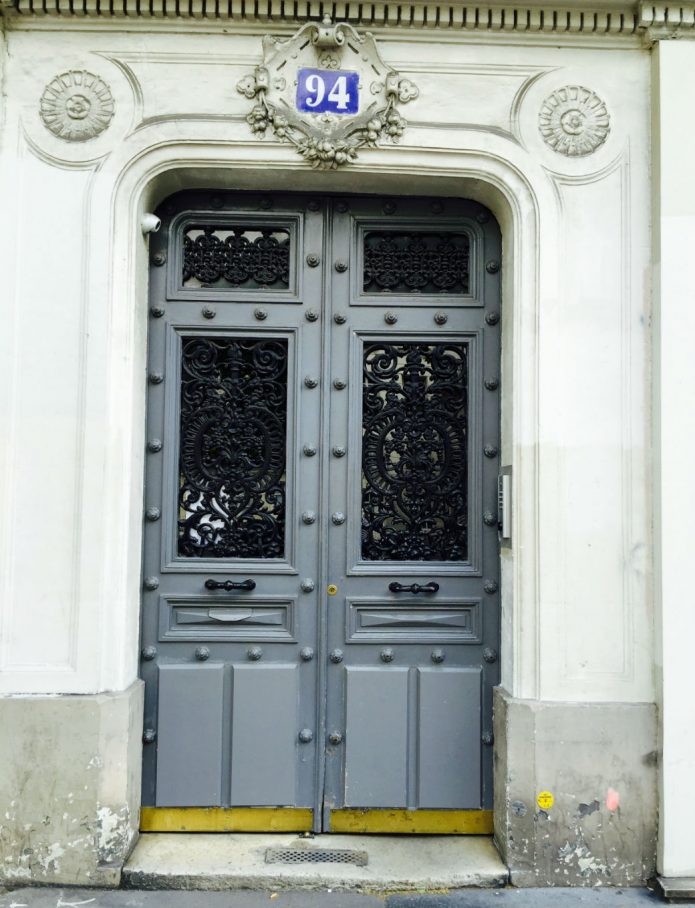 The Alexandre III Bridge
Le Pont Alexandre III is to me the most beautiful bridge in Paris. Sure le Pont des Arts is infamous for its Love Locks (now sadly being taken down due to their excessive weight against the fragile structure), but the Alexandre III bridge is something else. Gilded, rich and elaborate, it is nothing short of regal. Crossing the bridge also means that one passes from the right (la Rive droite) to the left bank (la Rive gauche), an expression that is full of meaning for Parisian as they describe their different neighbourhoods according to which bank they lie on.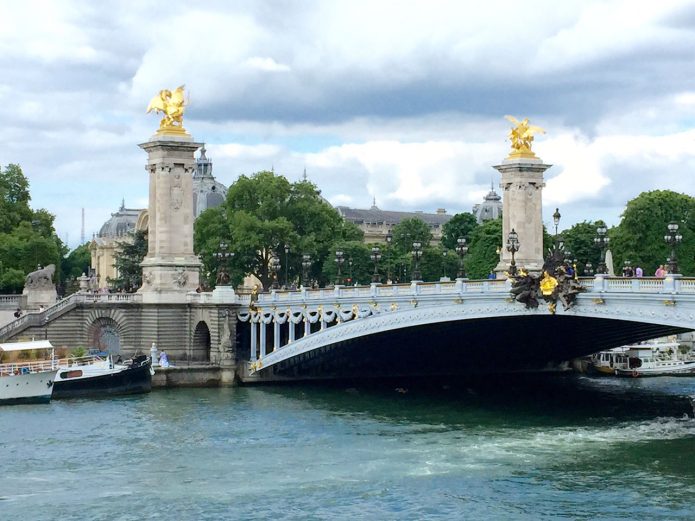 Les Tuileries du Louvre + le Louvre
Walking along we crossed the Right Bank of the Seine river and came to the magnificent gardens of les Tuileries as well as the Louvre castle and museum. It stopped me right in my tracks the few it so beautiful. I mean seriously, a building rebuilt in the 16th century combined with lush gardens,  and impressive modern glass pyramids from the 80's is nothing short of stunning.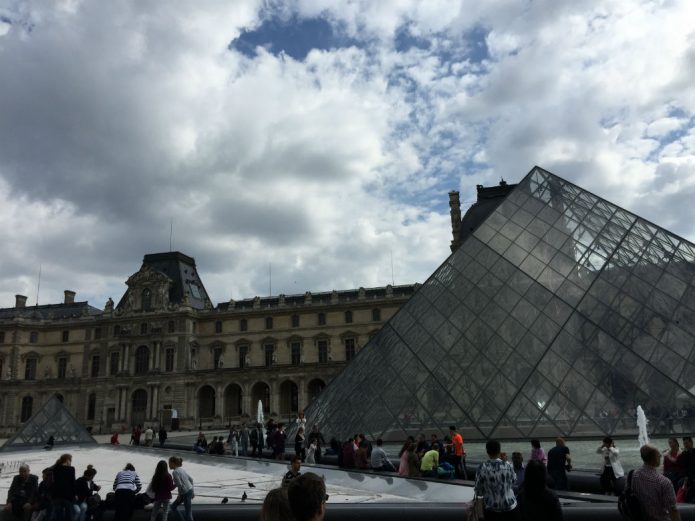 Les Jardins du Luxembourg
The purpose of our trip to the French capital was work related as my hubby had to get some business done. During my alone time I decided to go and loose myself in the Luxembourg gardens. Easy feat to accomplish. Although I loved the Louvre and the Tuileries, the Luxembourg gardens really did it for me. Quieter (granted, nothing is really ever quiet in Paris) it felt peaceful. In the center of the gardens is a little pond on which children play with tiny little unmanned sailboats, which can be rented for a few euros.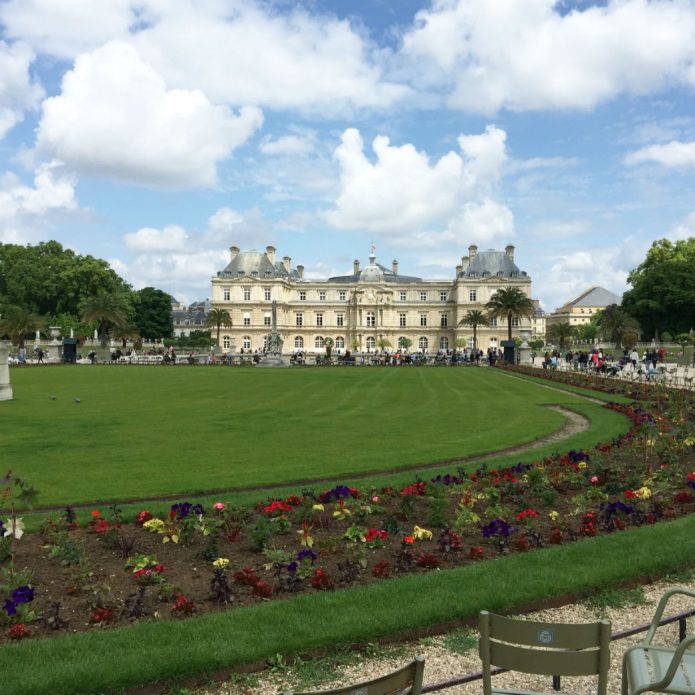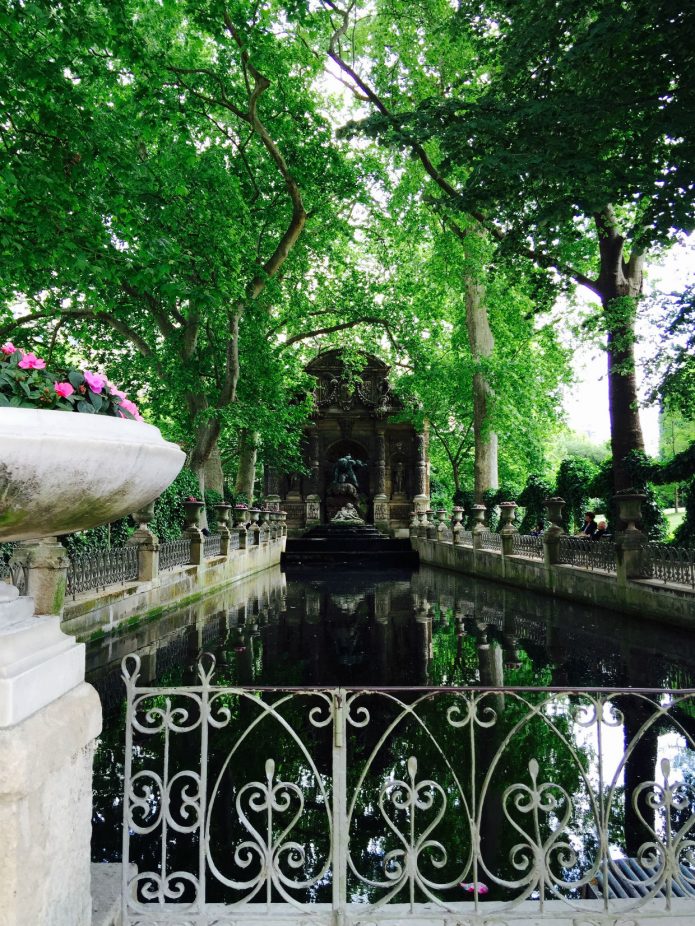 Le Quai d'orsay & les Bateaux Mouches
Let me be Parisian for a second and tell you that le Quai d'Orsay is located on the Left Bank of the Seine in the 7th Arrondissement. This place is mythical as it used to be the place where famous artists came to paint. What a lovely & most interesting stroll. I couldn't help watching the tour boats below and marvelling at this very busy (and probably lucrative) floating business. Not really my cup of tea I have to say, but hey, it is still a great way to see the city.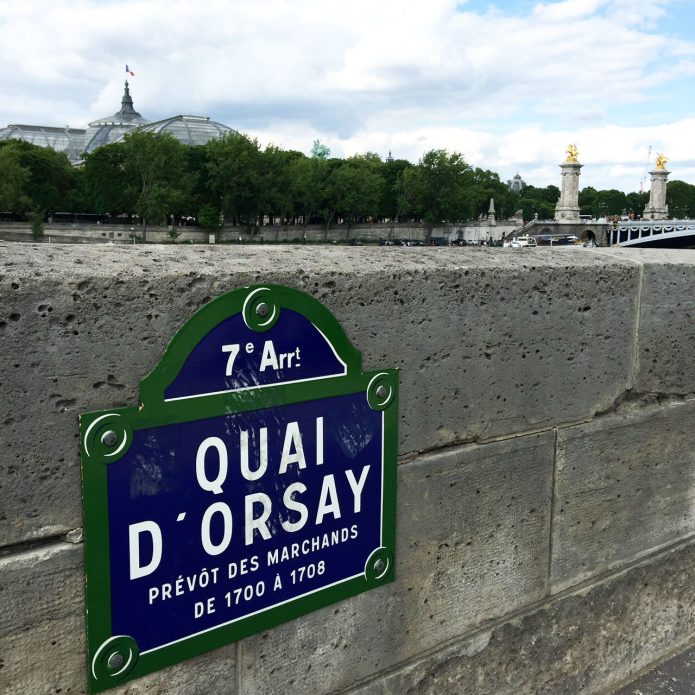 Eating
Most of my travels memories revolve around meals and wine. There I said it.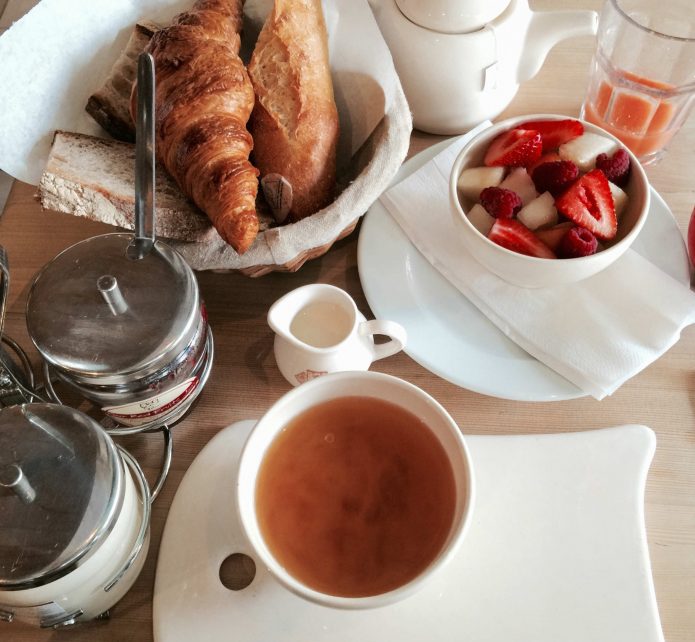 Ralph's
We went to Ralph's (173 boulevard St-Germain), in St-Germain-des-Prés, for lunch just so we could enjoy their stunning terrasse. I wish I could say that I was as equally charmed by their service, but despite that the venue is a must see.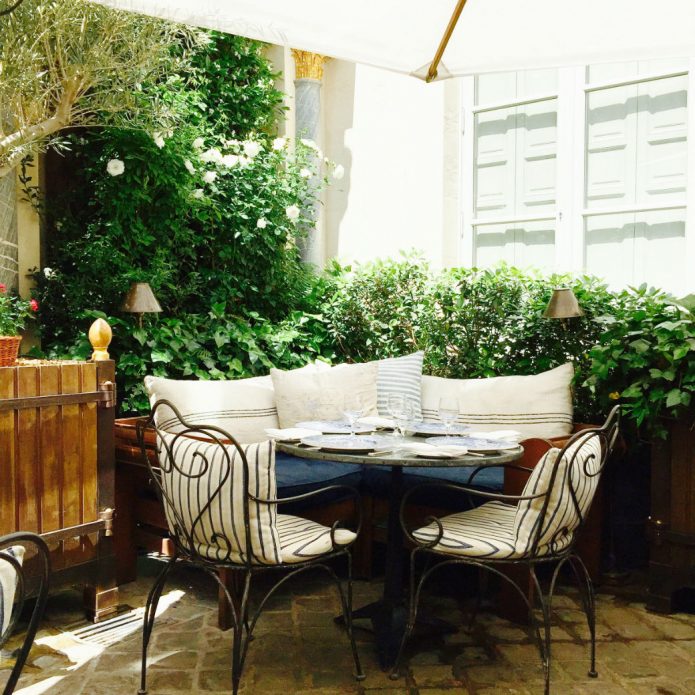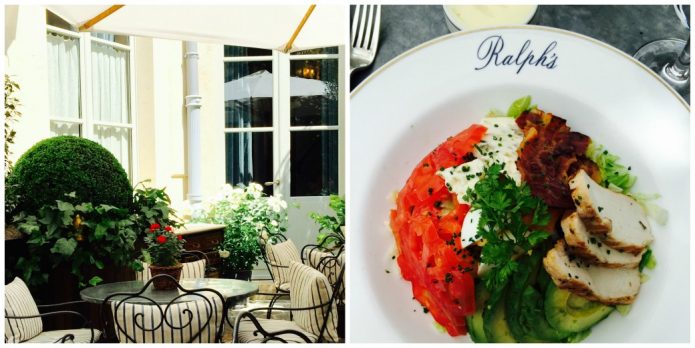 Le Petit Zinc
If you love seafood and art deco then Le Petit Zinc (11 rue St-Benoit) is the place to be. We went there with my dad, who surprised us for my birthday. I can't begin to tell you how happy it made me feel, seeing my daddy in this beautiful city. We had razor clams and the most tender monkfish I ever had.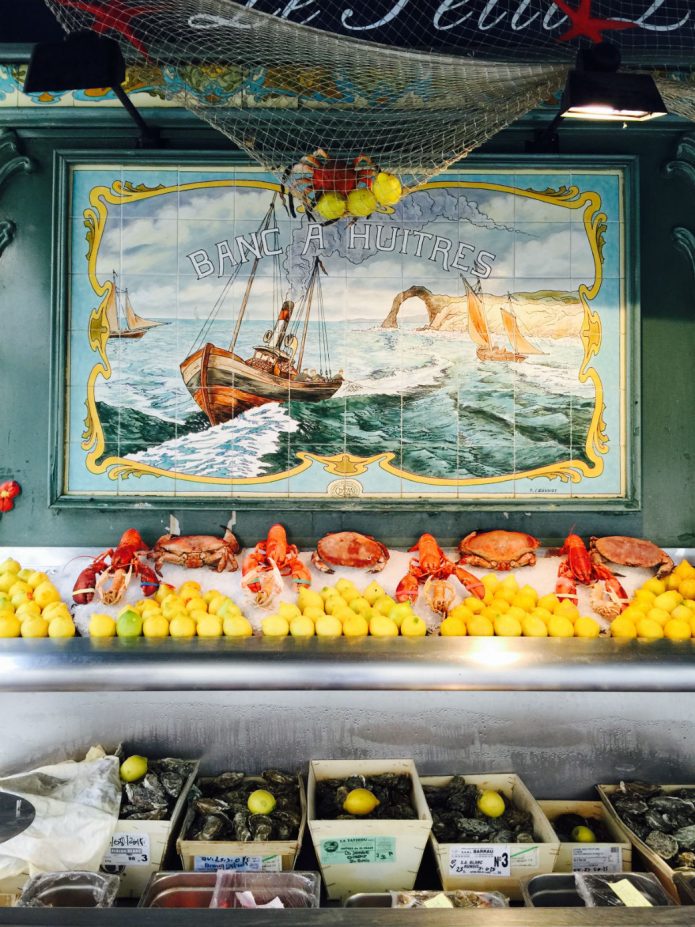 Café de Flore
A stone's throw away from Le Petit Zinc (and the adjacent Louis Vuitton store, of course), the Café de Flore (172 boulevard Saint-Germain) is pure Paris. As I was sitting there, by myself, munching on a plate of greens and a glass of rosé, a couple of accordion players came and started to play La Vie en Rose – of course!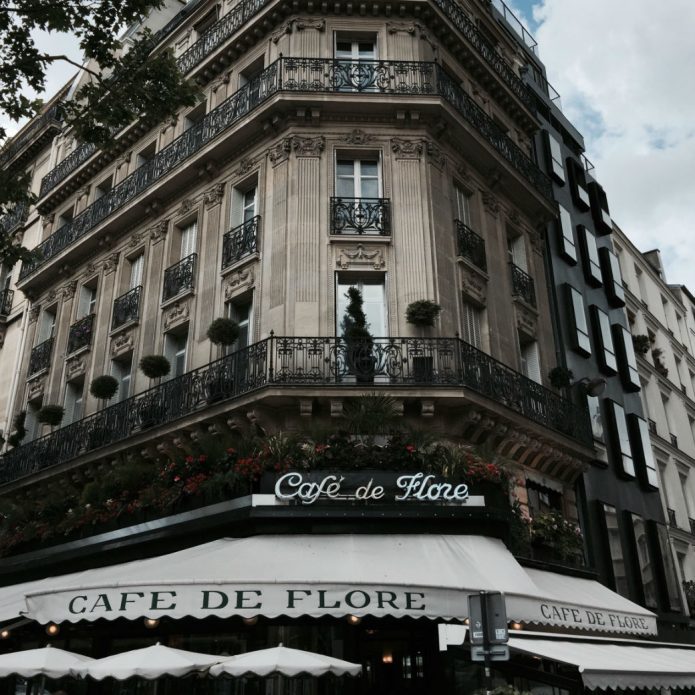 Stay tuned as Friday I will share with you my shopping tour, because of course, there was some of that too. In the meantime, check out the Damask & Dentelle Paris City Guide for other great addresses.
Bizoux! xx
0