Êtes-vous du genre à passer tout un samedi après-midi à peindre, teindre, "mod podger", ou colorier des oeufs de Pâques? Join the club! C'est une tradition que j'ai commencé dans notre famille avec ma grande fille il y a presque 8 ans et que nous perpétuons depuis à chaque année en gang. On n'a pas besoin d'avoir un grand talent d'artiste pour faire de super beaux oeufs, en voici la preuve. Voici 3 DIY pour vos oeufs de Pâques qui ne nécessitent presque rien comme matériel et dont le résultat est franchement réussi.
Un look marbré avec du vernis à ongles.
18 oeufs en 6 teintes de bleus.
Un camaïeu de jaune et d'orangé.
J'ai aussi fait le tour de la plateforme d'Etsy pour y dénicher des accessoires mode, brico et déco qui soient 100% québécois pour Pâques. J'ai fait de super trouvailles. À vous d'en juger.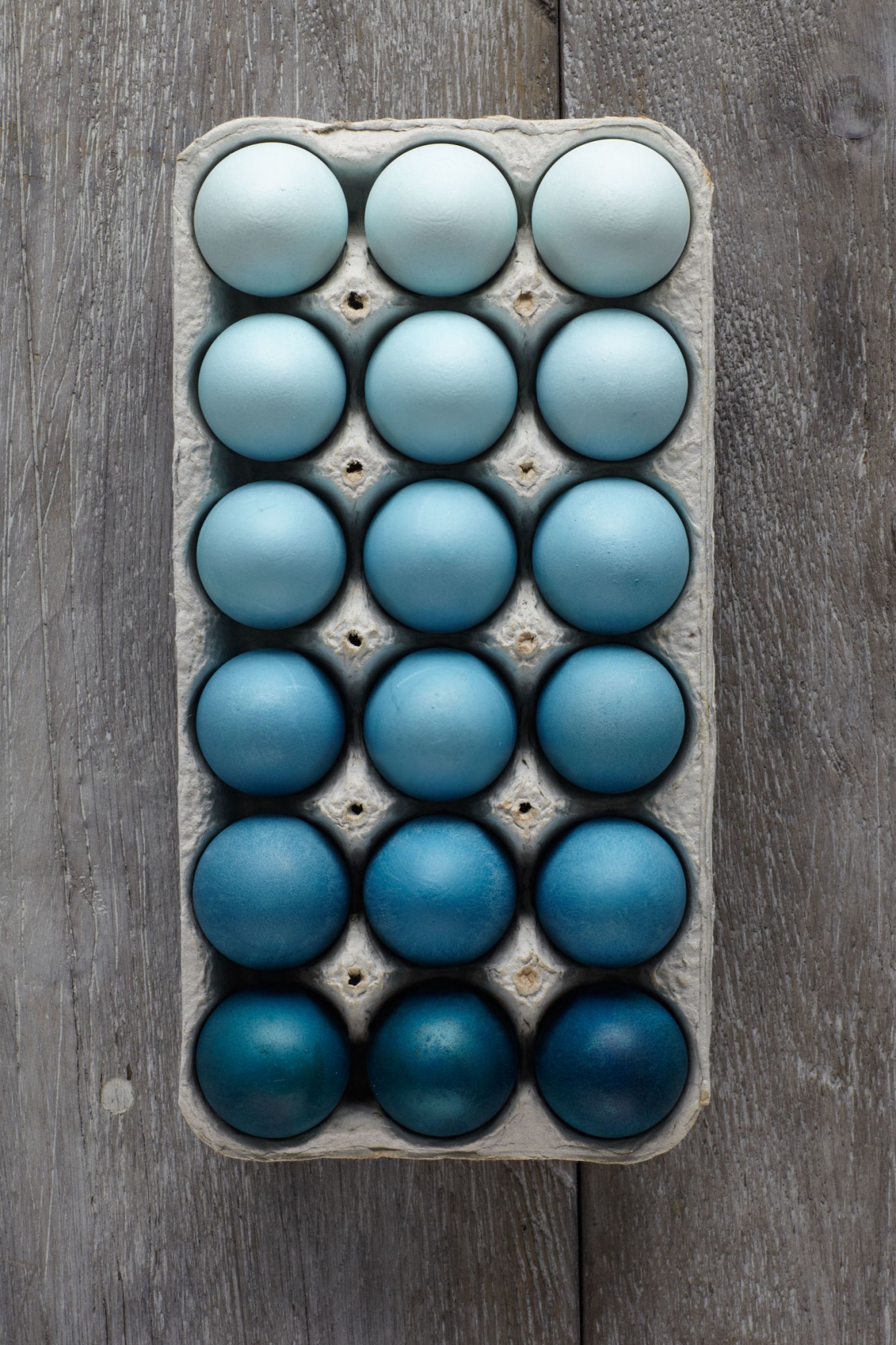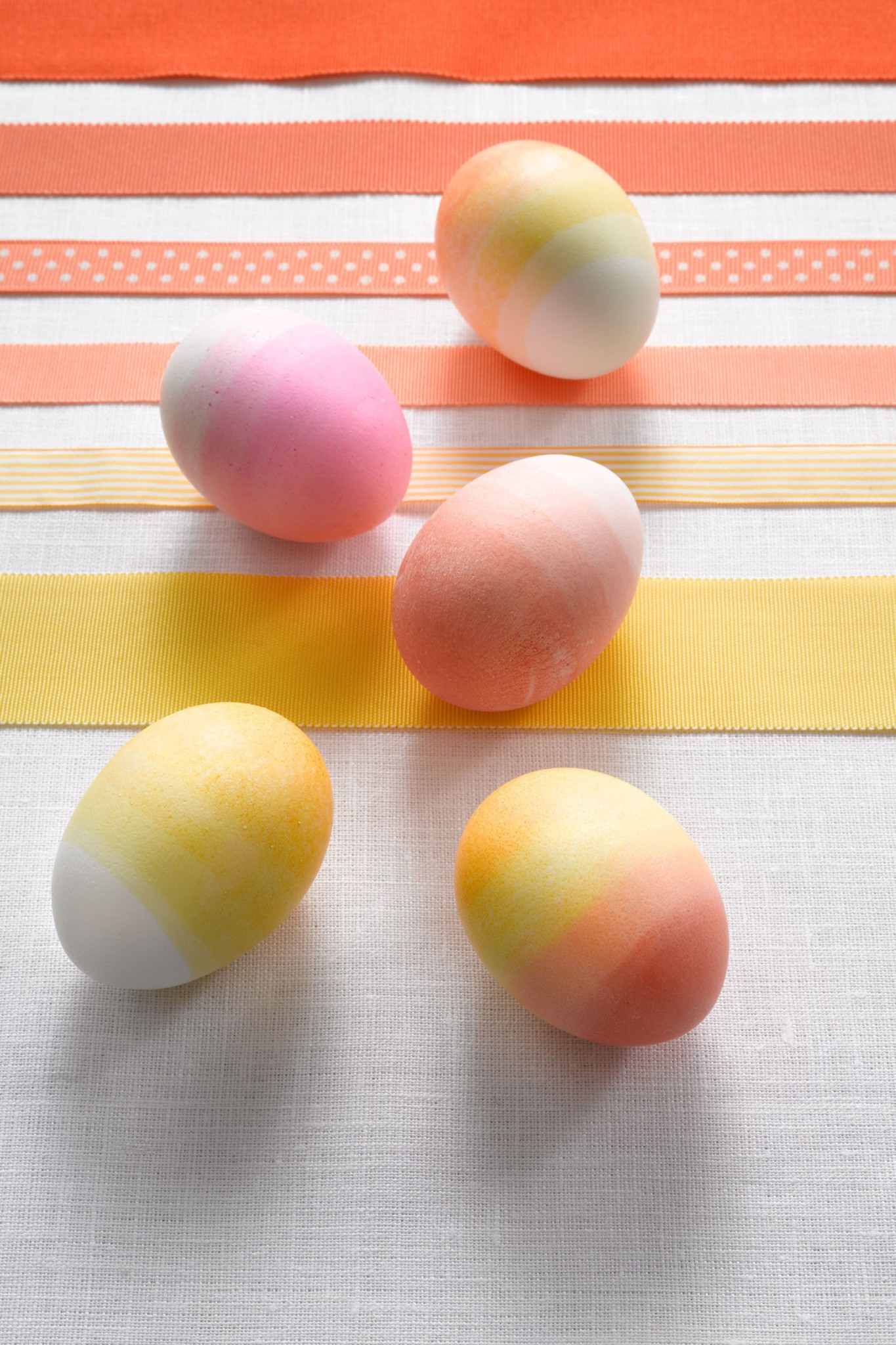 Voici mes 17 trouvailles 100% québécoises inspirées de Pâques

Le Lapin romantique et adorable de Pantoufle de Verre.
Illustration lapin rose de Julie Cossette Studio.
Couronne de fleurs avec des oreilles de lapin de Princesse Mlle Artsy, parfait pour se déguiser.
Cocotiers de porcelaine d'Isabelle Huot Ceramix. Ils sont tellement beaux et bien sûr peuvent servir à l'année.
Pot à plantes lapin de Beard Bangs. Oui pour des plantes mais aussi pour u déposer vos petits bijoux ou des cocos de Pâques en chocolat.
Panier à oeufs vintage Du Passé au Présent, pour faire une chasse aux oeufs vintage. :) On aime.
Coussin lapin de Cara Carmina. J'adore les graphiques de Cara Carmina et ce lapin me fait en plus penser à ma grande fille Ma'ila.
Carte de souhait avec famille de lapins d'Amélie Legault. Elles sont toutes super les cartes d'Amélie mais celle-ci faisait très Pâques.
Lapin en peluche de Kiou Kiout. Je l'ai acheté pour ma fille Madie et elle l'adore!
Illustration lapin en chocolat d'Evi Jane. Evi Jane est bourrée de talent et son lapin en choco n'y fait pas exception.
Coussin lapin corail de River Oak Studio. Moderne et tellement beau en corail.
Paire de cocotiers en noyer de Craft Collective. Le noyer leur donne un look néo-rétro que j'aime bien.
Boucles d'oreilles lapin de Créations VB. Ohnnnn, cute!
Guirlande en laine feutrée de Kiou Kiout.
Affiche à imprimer de Fast Print
Cartes personnalisées lapin de Cow Goes Moo
Papier peint Willy Rabbit de Walls of Ivy. Je craque pour tout ce que Walls of Ivy fait mais ce papier peint est de loin mon préféré.
1