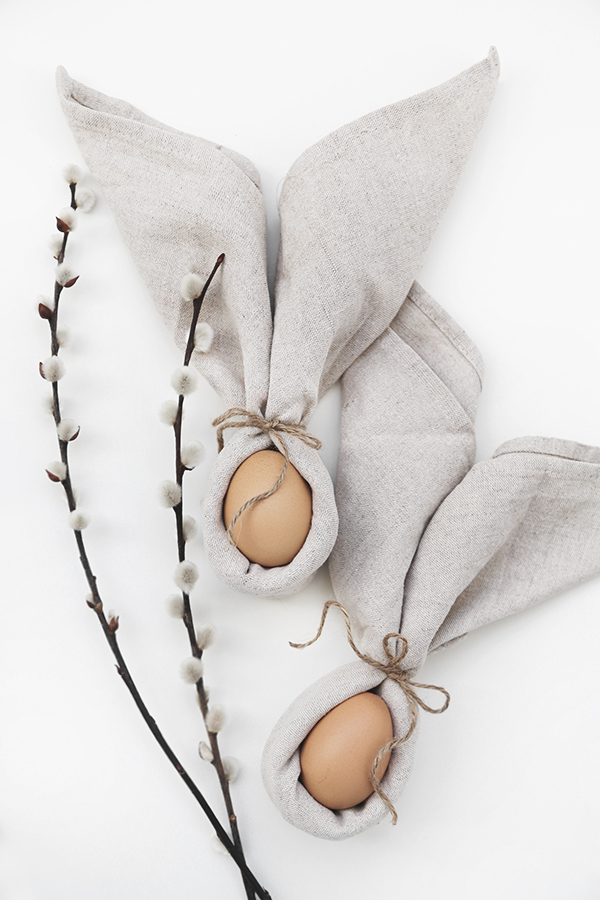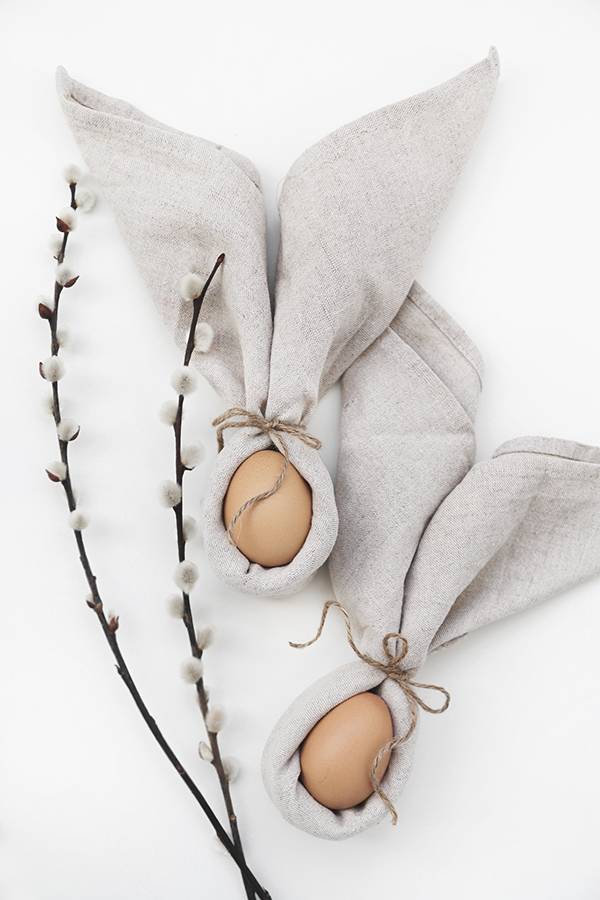 In our family we love holidays. All of the holidays! Not because of their commercial factor but because they are a reason to gather with friends and family, to eat great food and to cherish some downtime with our little ones. That being said there are certain holidays that are just much more fun to decorate than others and Easter is one of them.
As a kid, I loved to blow out the insides of raw eggs and then paint them in bright colours. The egg hunt was my Dad's specialty. He would spend a whole afternoon thinking up clues that he would write down on tiny pieces of paper before hiding them all over the yard and house along with tiny foil wrapped eggs. These are great memories that I am not passing down to my own children with some new traditions too. One of these novelties is the Easter brunch. Festive and fun we've started it a few years ago and it is a great success.
This year, I am inspired by nature and natural colours and textures rather than bright colours. Here are some really cute DIYs I came across that would fit perfectly with my current mood.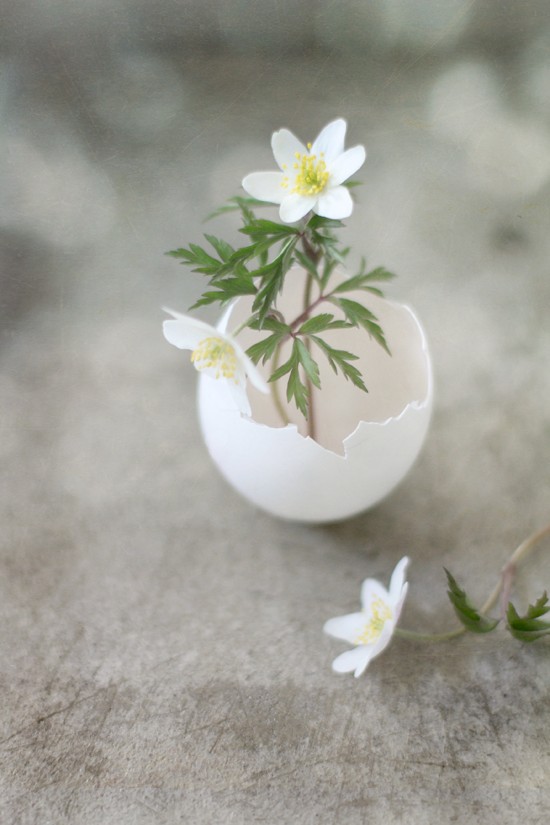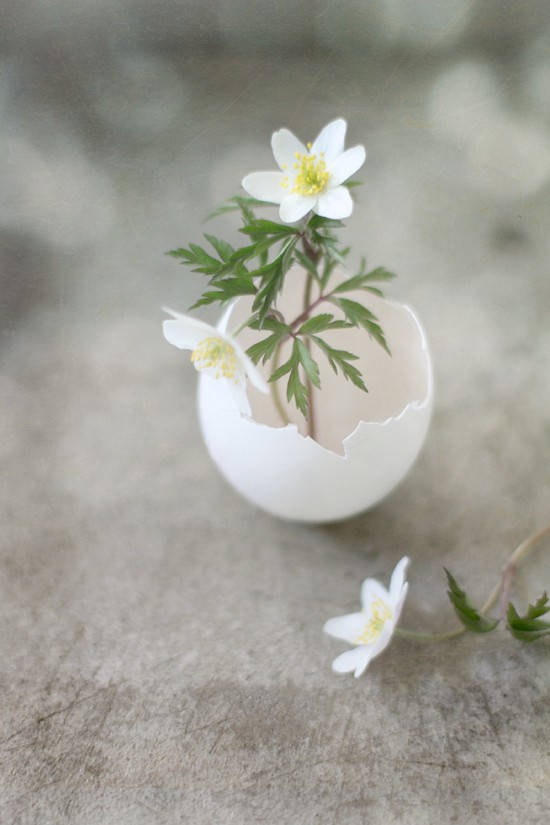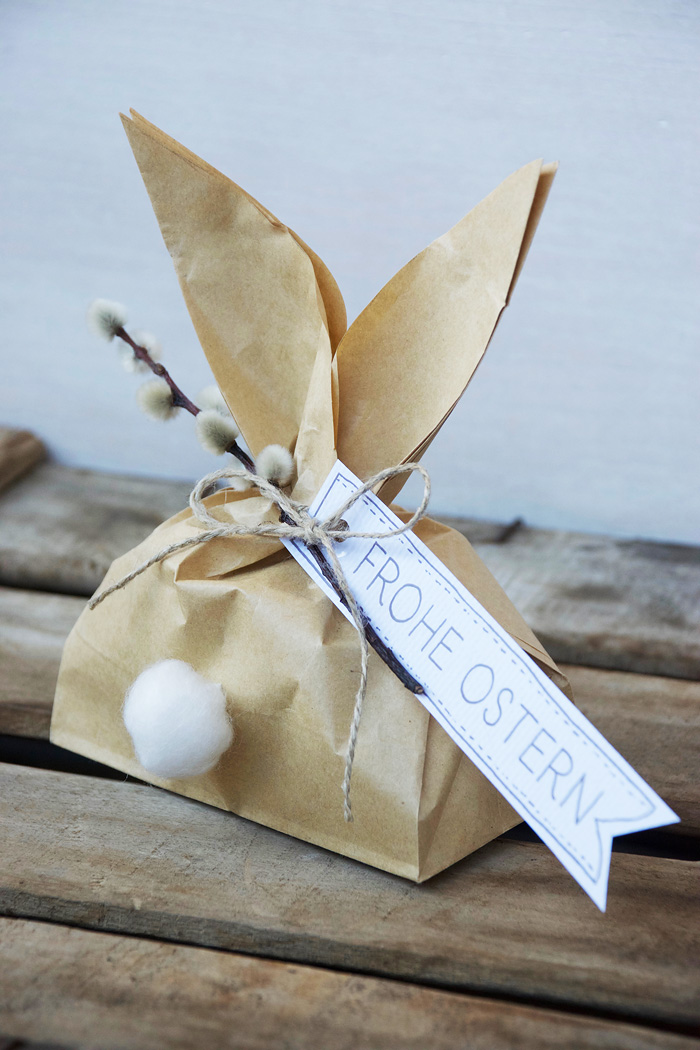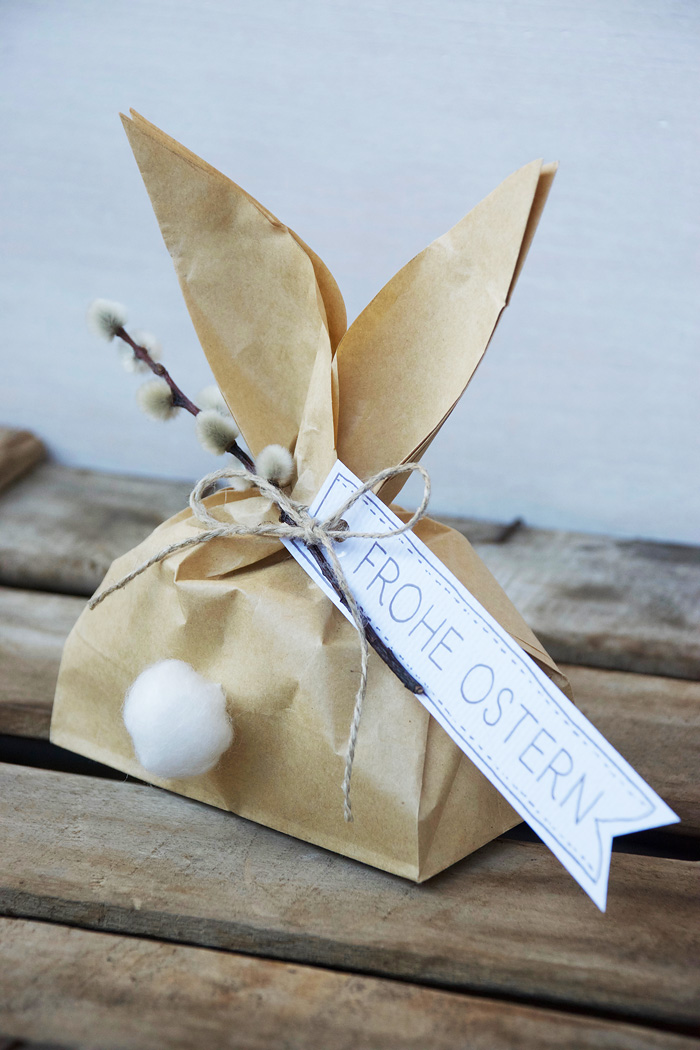 If you'd like to make these DIYs at home here's how
Linen napkins bunny ears
Egg shell vases
Brown paper bag goodie bags with bunny ears.
Floating faux-marble painted eggs.
Eggs with metal wire bunny ears. So cute!
A simple & natural Easter tablescape
An Easter breakfast table with yellow accents
Shopping

photos: 1 | 2 | 3 | 4 | 5 | 6 | 7
1