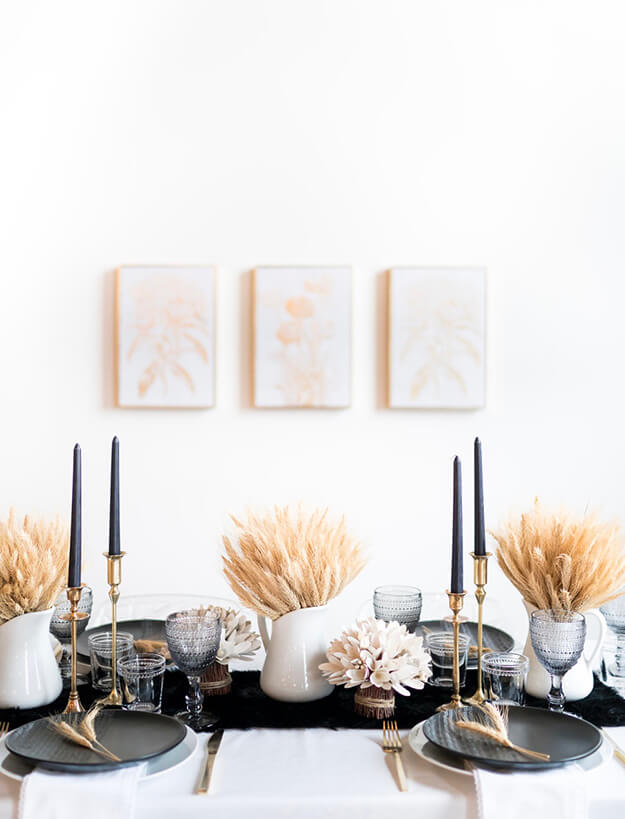 American thanksgiving is like a rehearsal dinner for Christmas. The family gathering, the amounts of food consummed, the decorating of the house. Except Thanksgiving's decorations have more of a fall theme than the red-green-white ones for Christmas. From autumnal colours, leaves, turkeys, pumpkins (and other types of squashes) to Cornucopias, you will find at least one of these decoration items at a Thanksgiving dinner.  Lately, some news trends have popped up here and there to give those decorations a new twist. We have researched some of them and here are our favorites:
Paint your pumpkins and squashes
Using foil paper or a metallic paint (gold, silver or copper) to paint your centerpieces (different sizes of pumpkins and squashes) will turn this classic decoration into an elegant and shinny one! You can also choose a various array of colours or a monochromatic theme to paint your centerpieces. 
Check out this DYIs to make metallic or Painted pumpkins.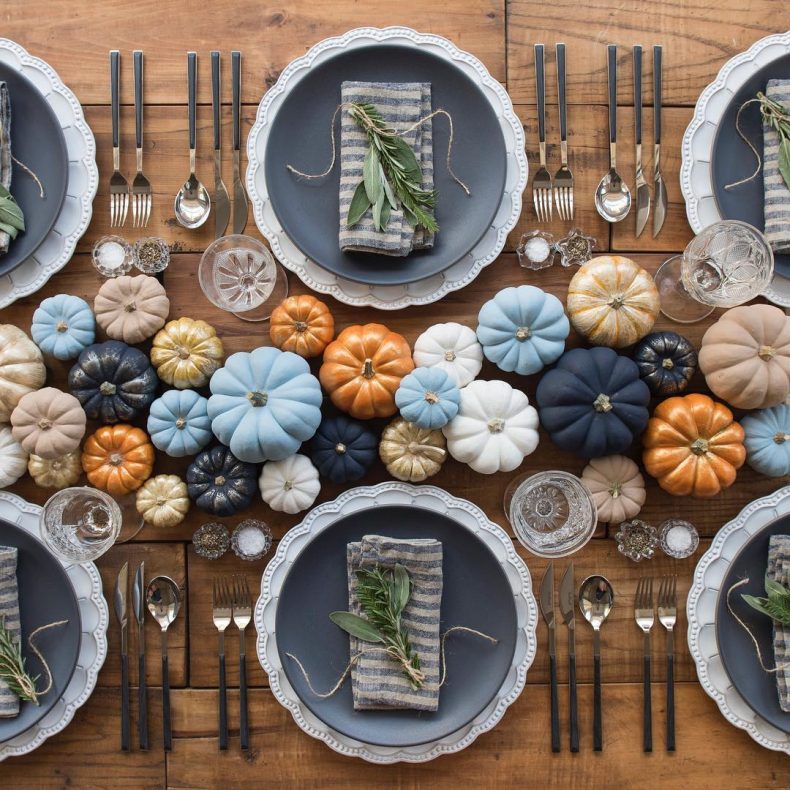 Because Thanksgiving is ALL about the food, check out this Pumpkin Spice Cake with Cheesecake Frosting recipe.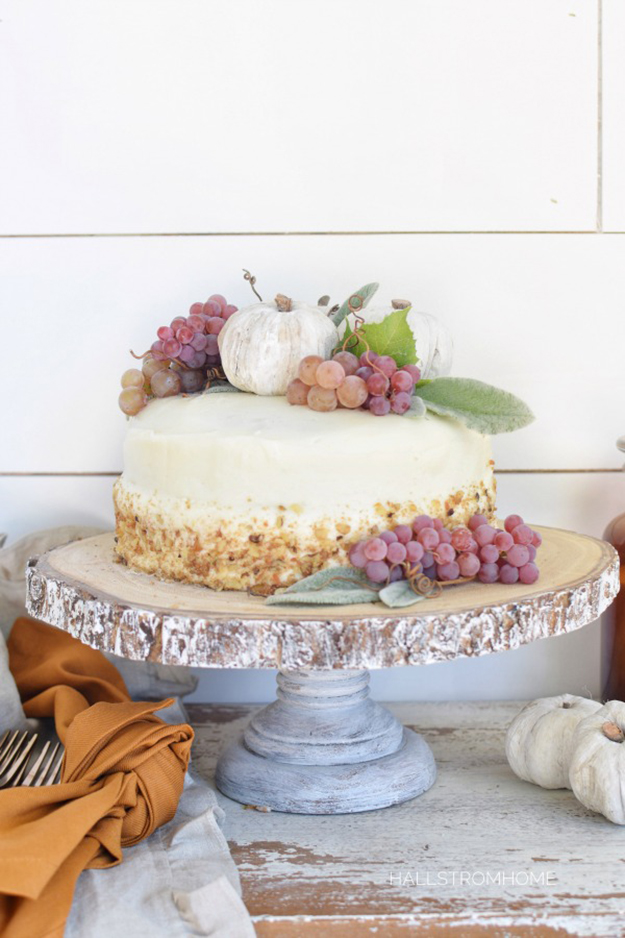 Candles everywhere
Coloured candles and lots of them will give a festive feel to your table. Again, you can go monochromatic as well. You can neatly line them up or sparse them on the table. Another idea is to empty some small squashes, fill them with wax and create your own thanksgiving candles as decorations. Try this DIY.
Decorate with fruits
Add some season fruits to your pumpkin and squash centerpiece like oranges, apples, lemons and limes. These will add colour and a nice different twist to a traditional decoration. Guests might even eat them between services and the sweet smell of oranges will fill the air.
And because fruits and veggies are important to maintain a good health, try this delish pumpkin donut recipe! :)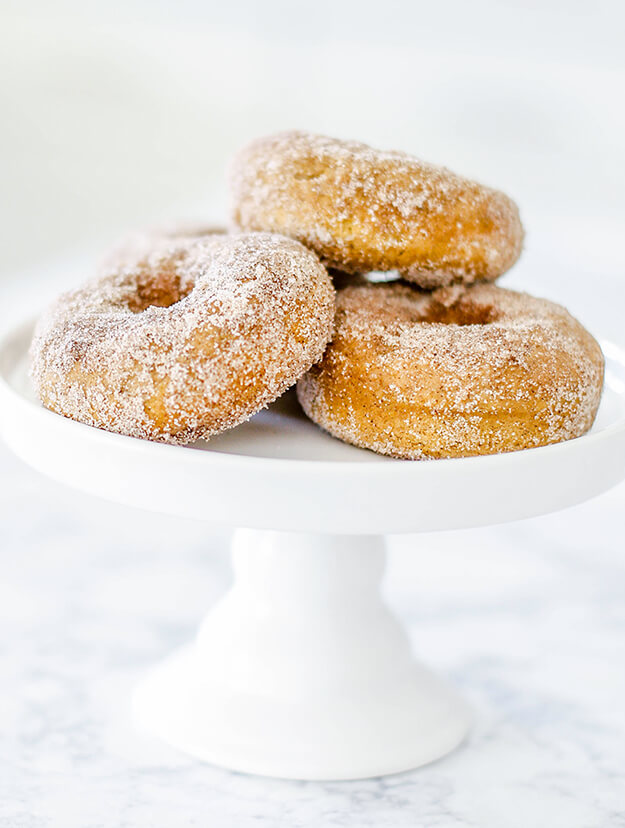 Natural table runners
Use things you can find in your backyard, or a park near home to make your table runner. Small branches, pine cones and colourful leaves will add a natural feel to your décor.

Try your hand at paper craft
This is pretty cool and different. If you are good with your hands and patient, we suggest these origami turkeys, Cornucopia, pumpkins and tree of thanks. These will definitely make a statement on your table and amuse your guests. Especially the little ones! 
In terms of DIYs, you are served with pumpkins, a cornucopia or the ubiquitous turkey.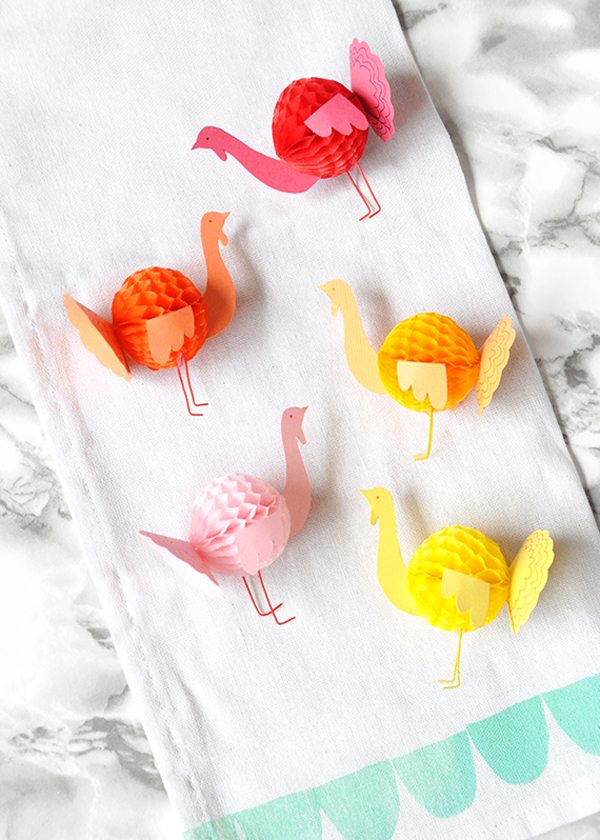 One last recipe for the road, this Pumpkin Spice Cake is as cute as it is yummy!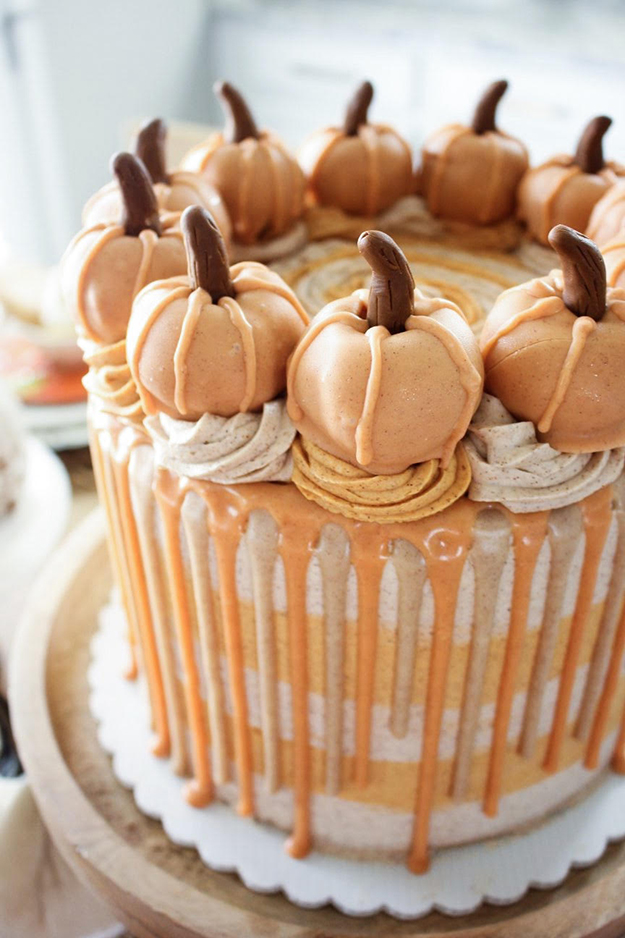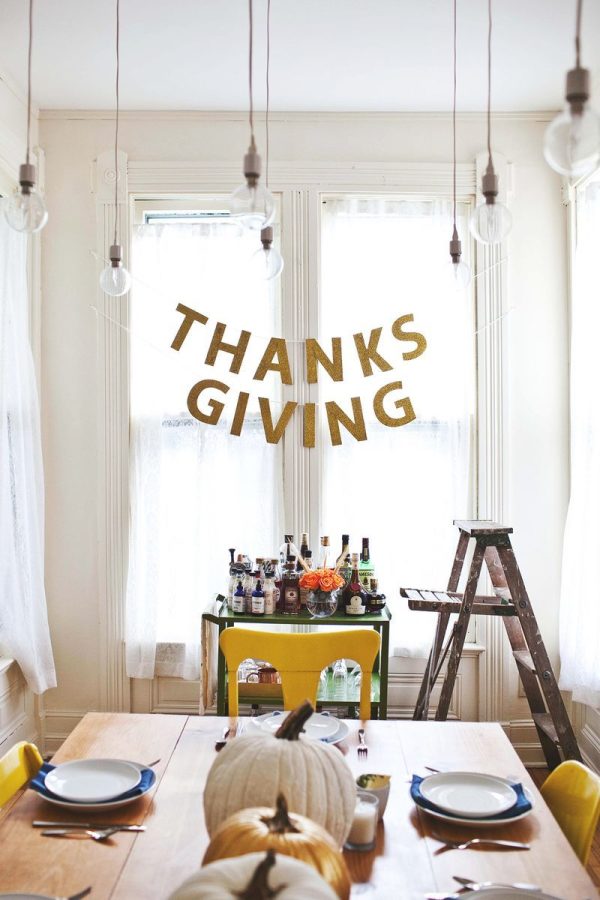 Caroline Belisle has been an interior designer for 15 years, a devoted mother, loving and curious since always. "I am convinced that beautiful, original and eco-responsible go hand in hand. Life goes at 1000 km/h, but take the time to stop and smell the roses!"
Table & DIY Photos: 1 | 2 | 3 | 4 | 5 |  6 | 7
1