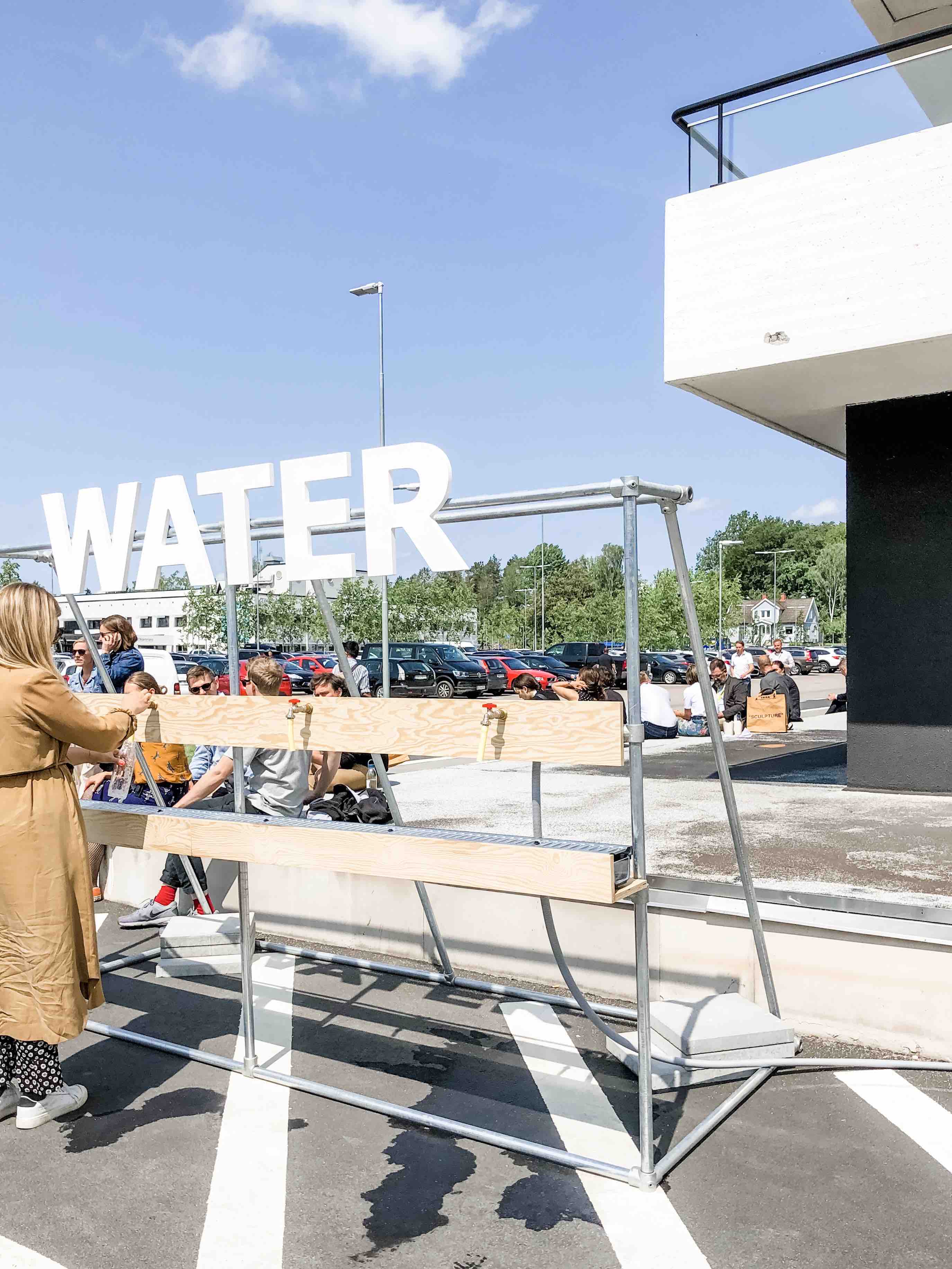 Älmhult in Sweden is by no common measure a large city and yet it casts a long and imposing shadow. Home to the first IKEA store some 75 years ago, it now employs a number of its population. I was one of the lucky few from a cohort of international media outlets, to come to this quaint Swedish city and participate to the Democratic Design Days presented by IKEA. 
Two days of conferences, announcements (yay!), workshops, and countless stories and photos made for a complete immersion into the company's culture of sustainability. Like most of us, I have purchased many products to be assembled with the infamous little Allen key. I have lit my tables with their tealights and made beds with their bedding. But I have to humbly confess to the fact that I never fully realised the depth to which their sustainable & democratic approach to "furnishing for the many" went.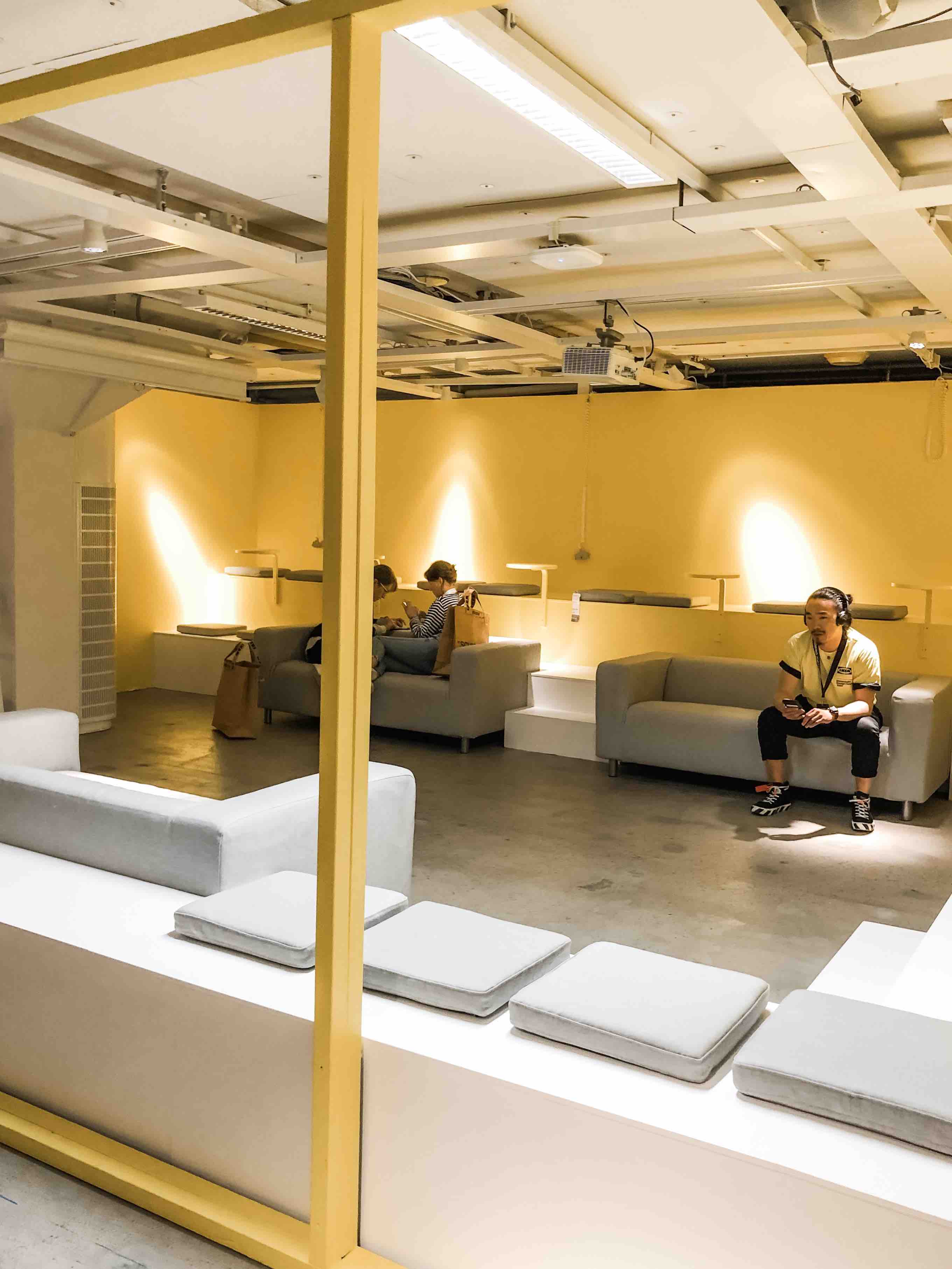 The Democratic Design Ethos
What is democratic design? "We set a price we can't increase and we want a quality on which we won't compromise, and so we must innovate" said an Ikea executive at the conference.
Of the close to 9,800 products available on our Canadian shelves, not a single product was made in a careless fashion. From ideation, to conception, material sourcing, fabrication, transport, retail, to their use in our own homes, each product follows the same process. 
Price: At what price shall this product be the most accessible to the many people?
Function: Can we make something useful for the everyday life?
Form: Can we make something that looks nice?
Quality: Will it wear well over time?
Sustainability: And all these questions, can they be answered with a solution that is good for all of humans and the planet?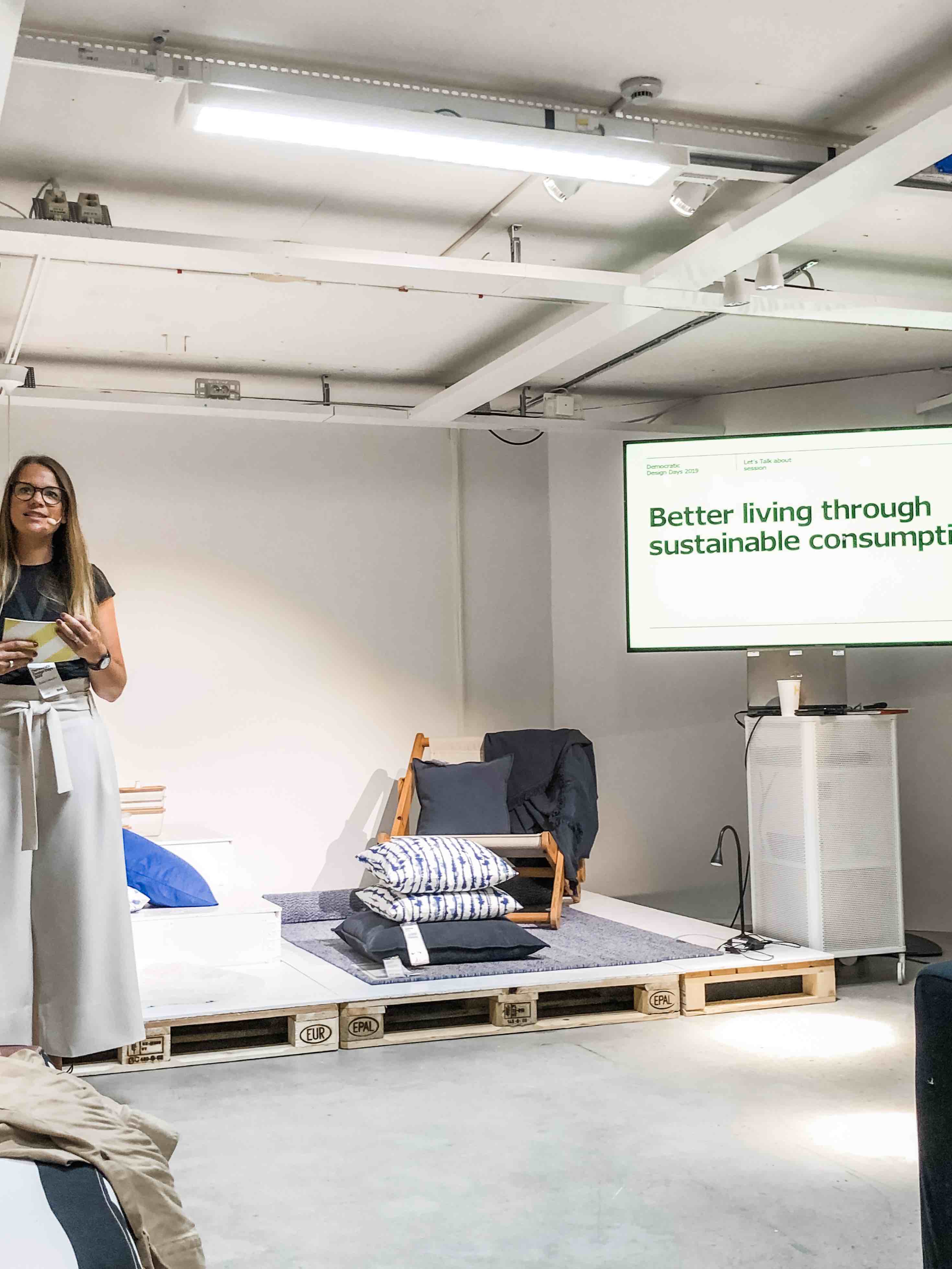 I find these dimensions to be so important and I started to look further at the product offering to see if they were delivering on this utopia of commercial sustainability & affordability to the many. What I found surprised and delighted me. From the most simple Rinnig dish brush with its inner core air bubbles to reduce the amount of recyclable plastic used, to meatless meatballs, to the Nypon flower pot made from at least 20% of recycled material, to the Odger chair made from renewable wood and recycled plastic, time and time again, the attractive form and function of these "small everyday heroes" met with a price affordable for the many and a sustainability factor that exceed that of most mass producers currently selling similar goods.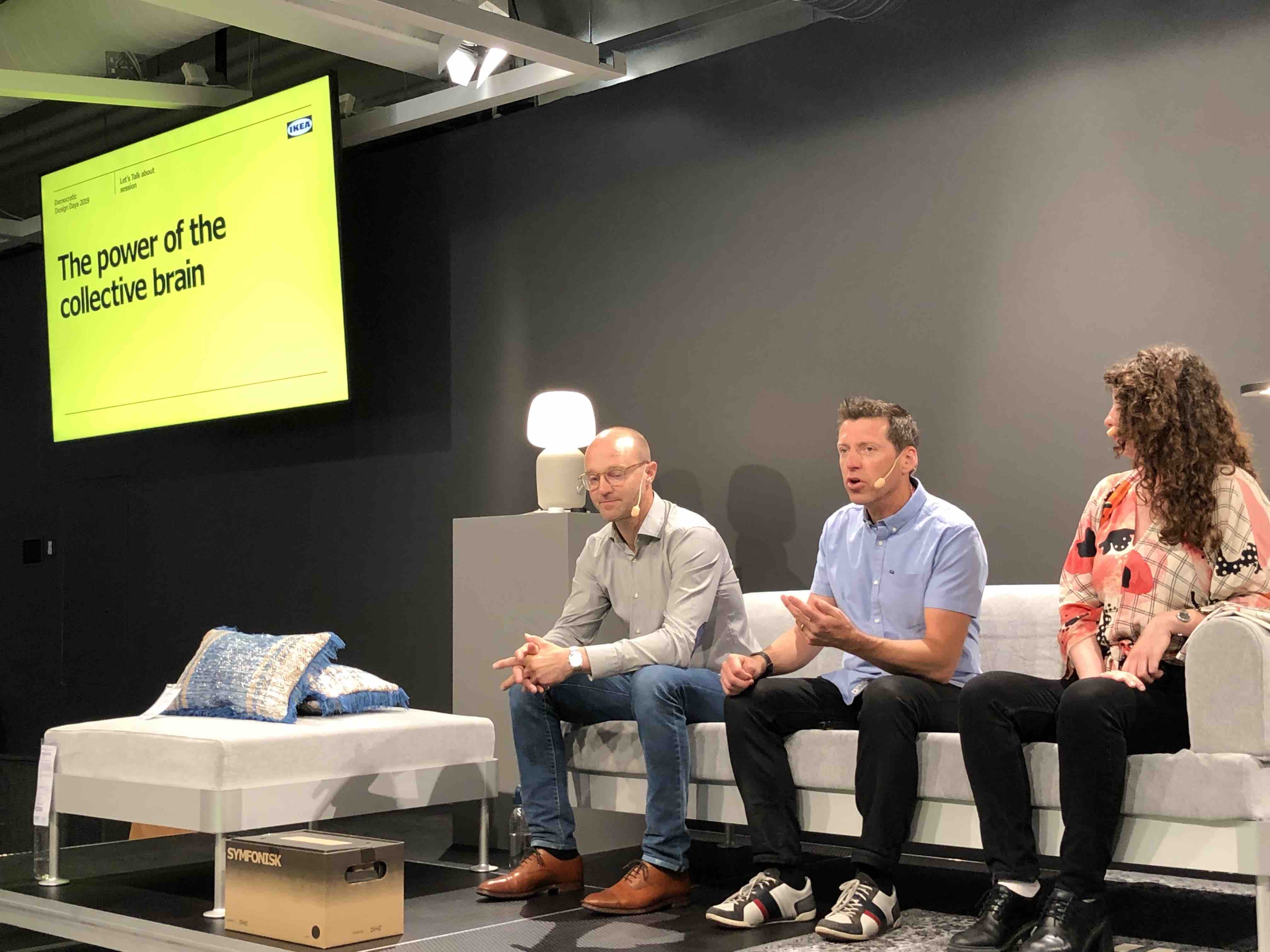 My heart has always been set on the beauty and timelessness of vintage and antiques furniture; I find their patina, their history and their craftmanship to be without equal. That being said, I also like the crispness of new sheets, the novelty of a shelf or lamp-speaker with embedded Sonos sound (The SYMFONISK table lamp WiFi speaker will be sold at $249 and the SYMFONISK WiFi bookshelf speaker will be sold at $149. The entire collection will be sold all across IKEA Canada stores from coast to coast on August 1st), the "adorableness" of a rattan cabinet such as the Stockholm 2017, and the commodity of daily accessories & furnishings made possible by current day technologies. This is the reality of our lives and there is no problem in mixing them together. I mean after all what is the expression: something old, something new, something borrowed…. and always something blue! Lucky me, blue is also a favorite colour at IKEA this season.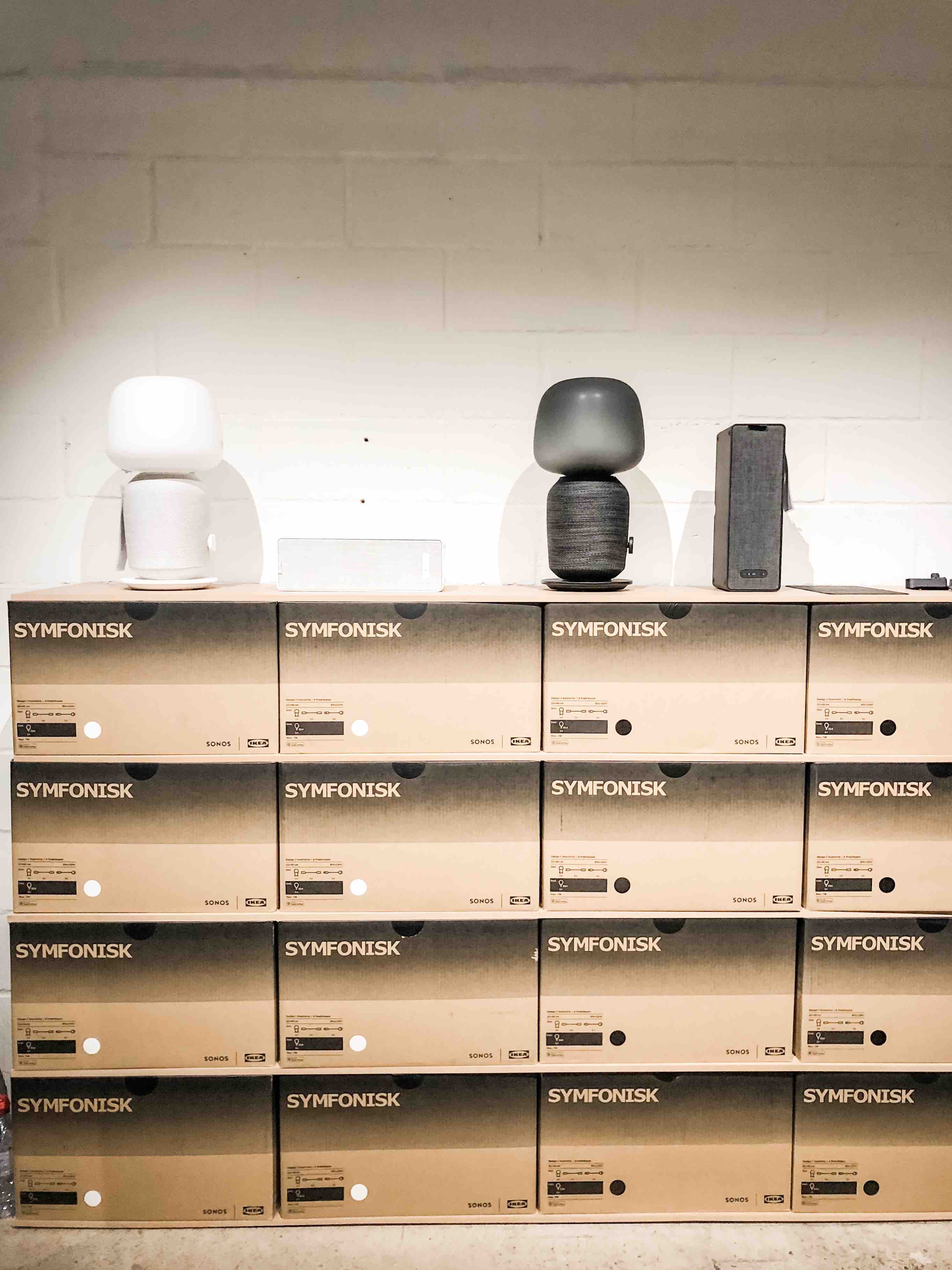 Watch out for new collabs too like the one with Virgil Abloh due out at the end 2019 as well as the one with the World Surf League, to be unveiled next year, which will focus on the transformation of ocean-bound plastics, with.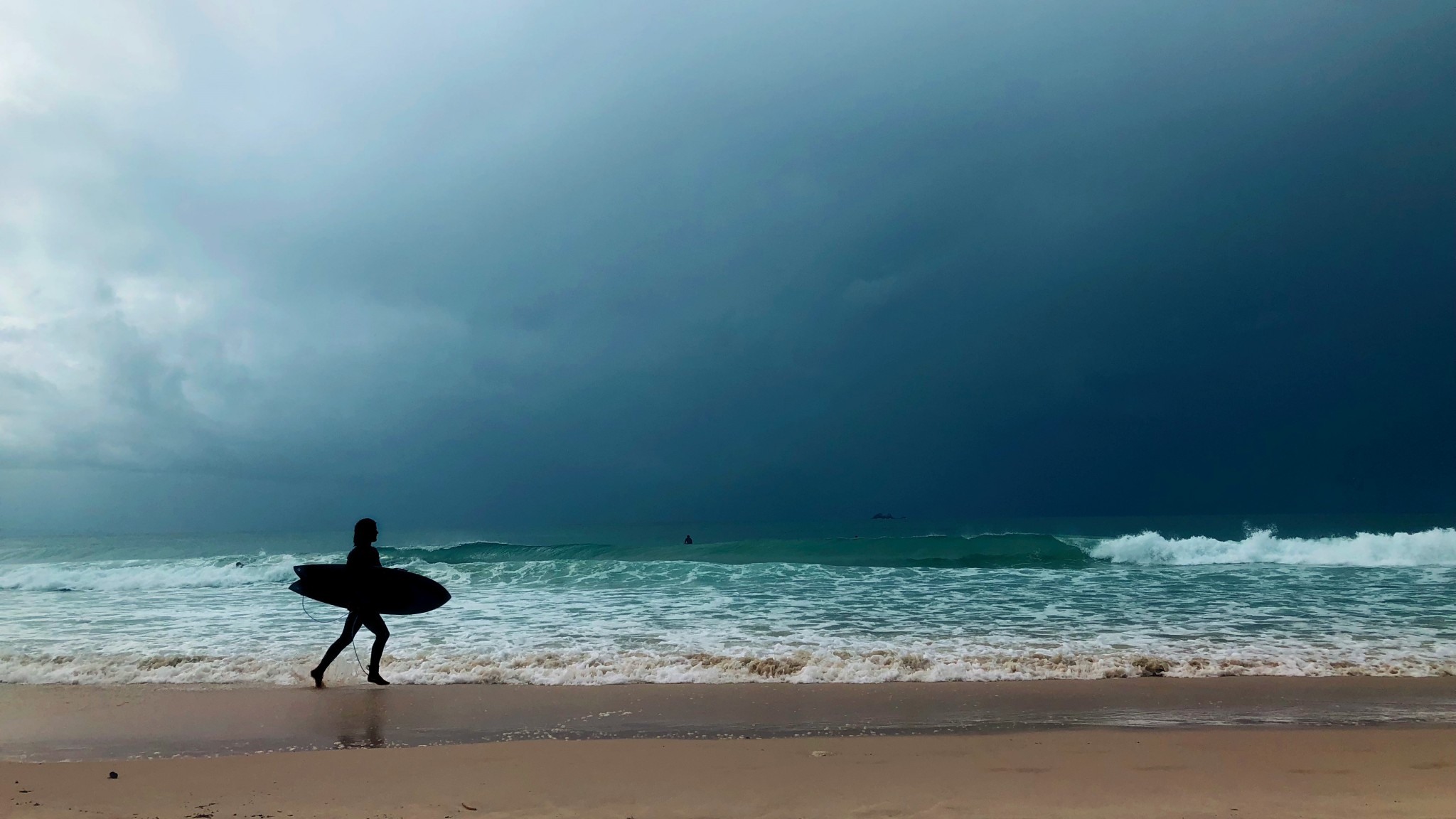 13