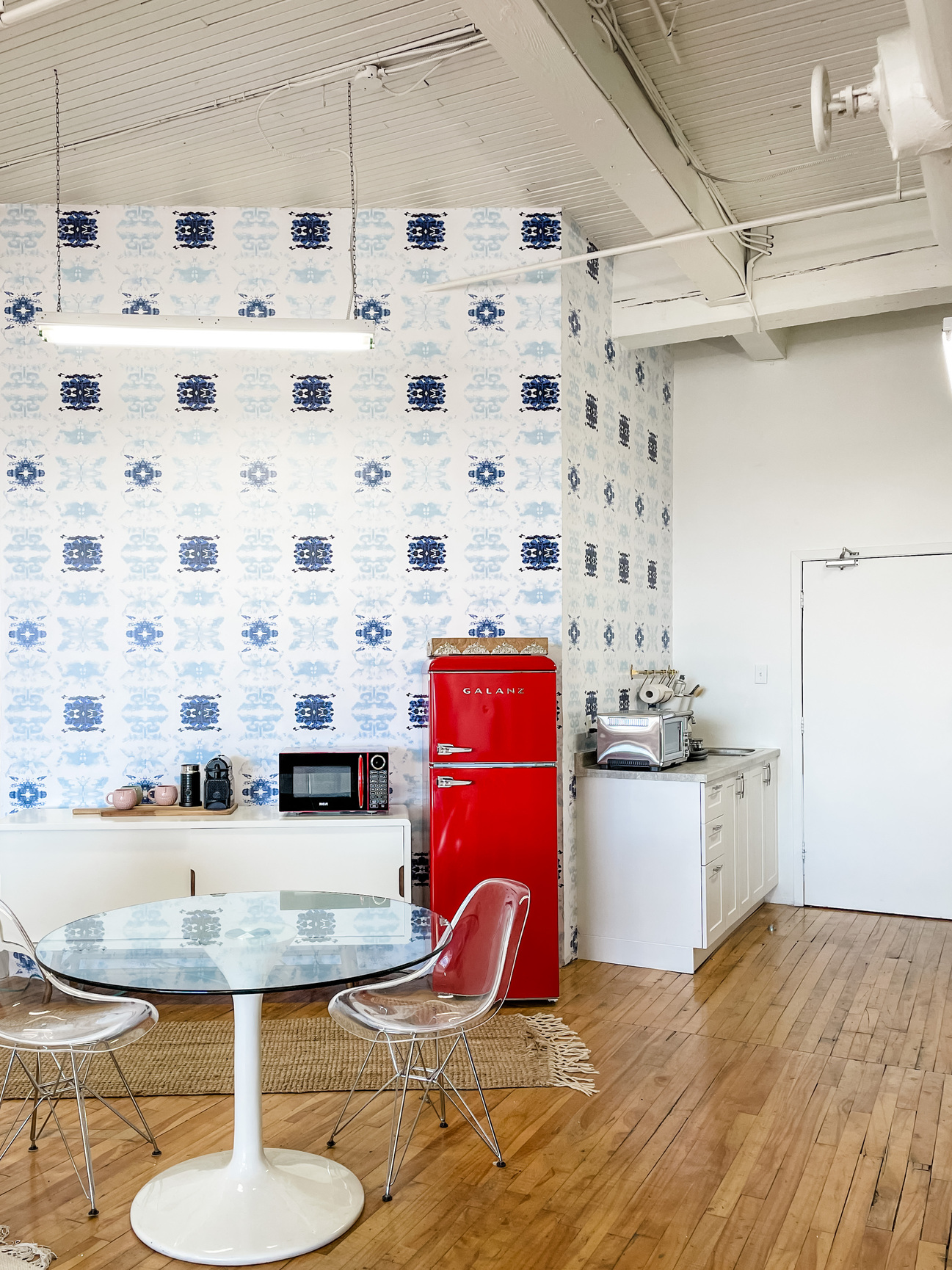 The past month has been a crazy whirlwind of activity between the renos, the move and making the space feel creative and inviting, on top of all the typical family and work-related daily activities. But it is coming together, and I can finally start to share sneak peeks of the space. 
As it is a loft, you will have guessed that the entire studio is one ample open space, divided into: a kitchen area near the entrance, two workstations, one DIY station, a meeting area (for when we get to meet again) and a lounge area by the window facing the Lachine canal. Because the kitchen is so close to the entrance, I wanted to make sure that it made a memorable first impression, obvi! :) So, I upgraded the standard kitchen unit with brass accessories, new handles, an adhesive custom wall mural and some well-chosen small appliances to make the area both lovely and functional.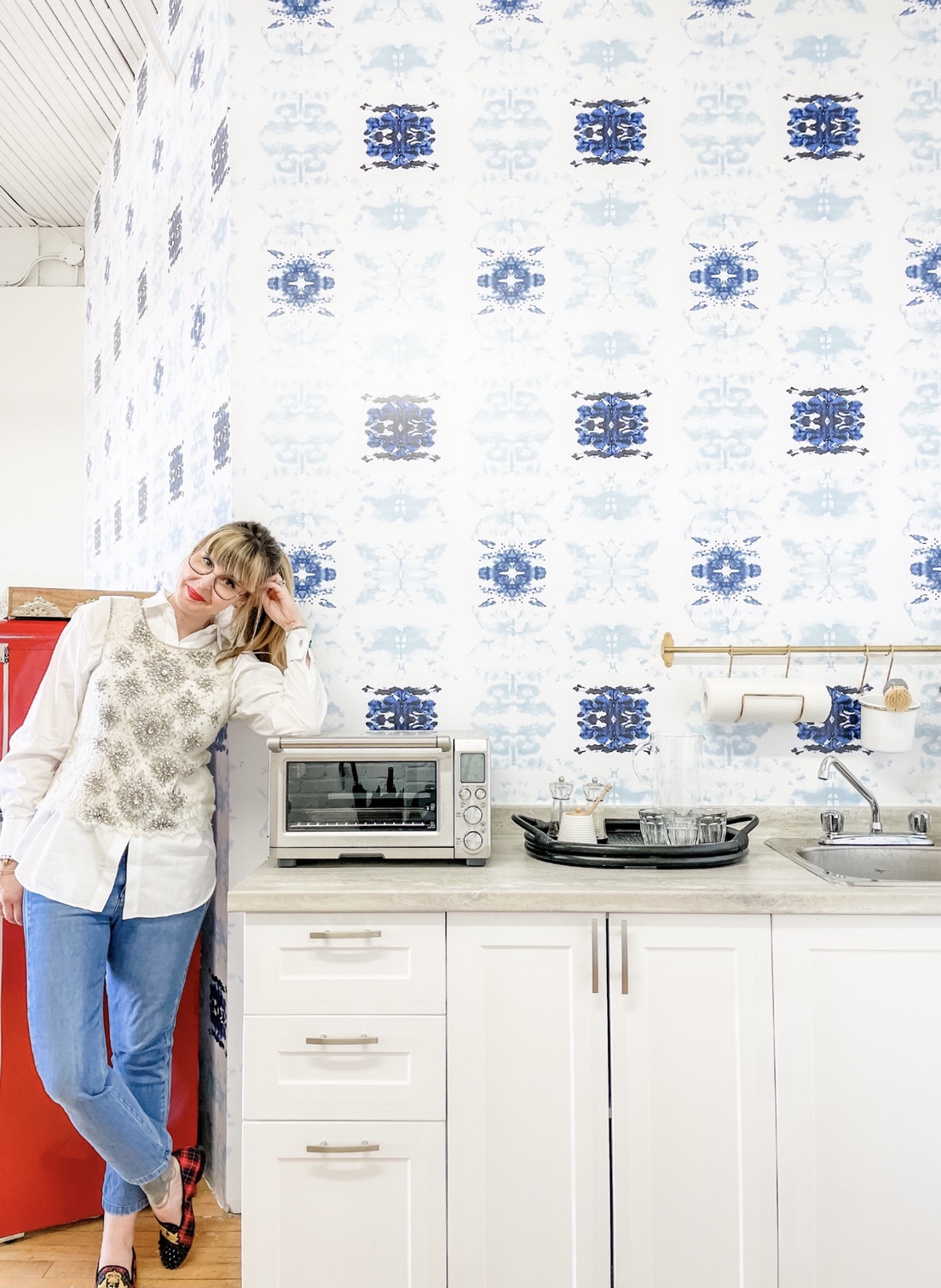 I am always on the lookout for more eco-friendly design solutions, so I was happy to learn that Certified Refurbished is now available on eBay.ca. Let me explain how this is good news. It's not used; it's not new. It's Certified Refurbished. Coffee and espresso machines, juicers, slow cookers, microwaves, name it, it's there! For our needs, I got the Breville toaster oven which is perfect to heat lunches or toast breakfast and at up to 40% off like-new products, it was a steal. Plus, I like its sleek look, which perfectly fits the studio's open concept tiny kitchen. The Certified Refurbished appliances sold on eBay.ca come with a two-year warranty and free shipping!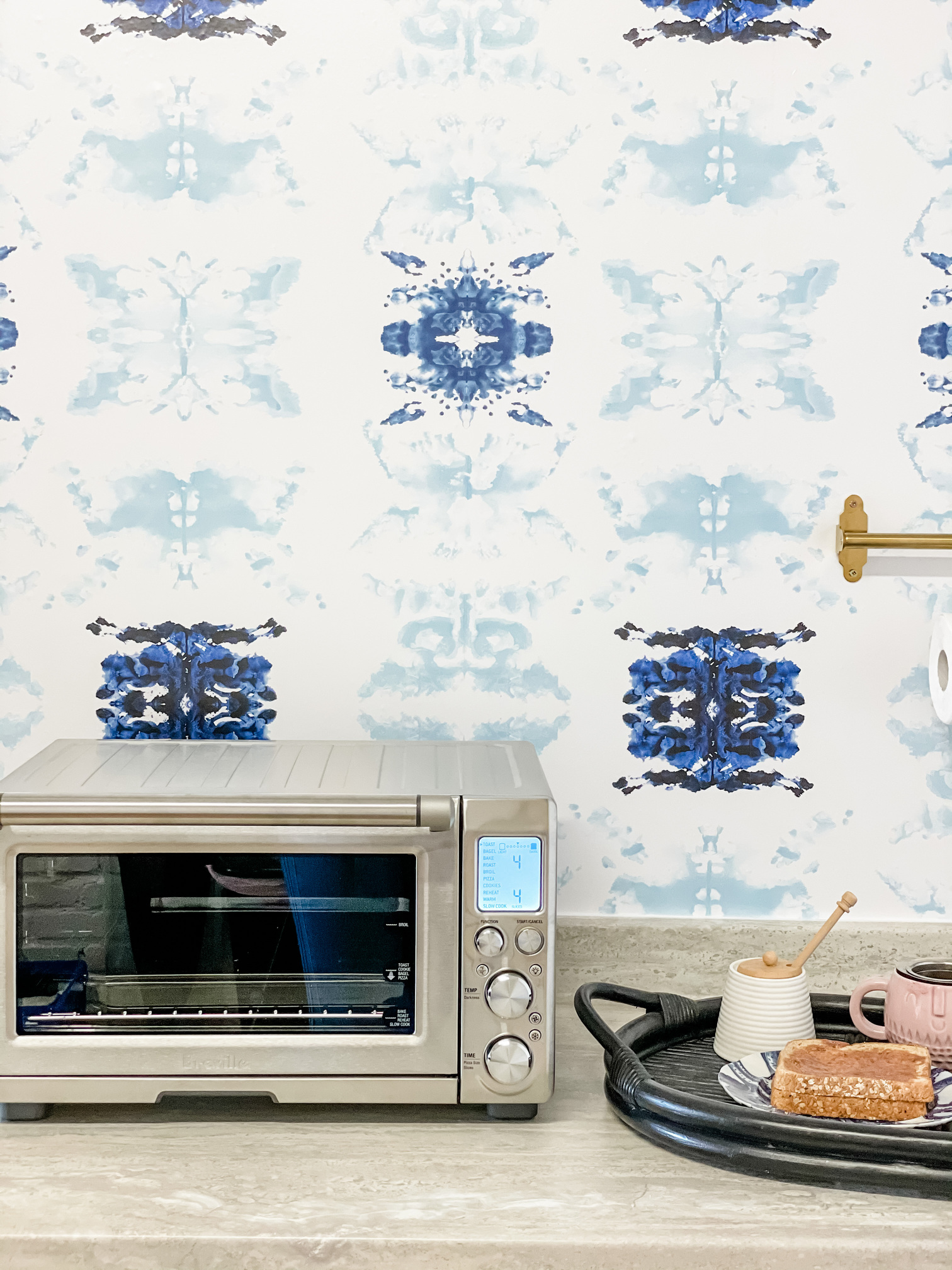 It is super easy to shop these great value products, just visit the Certified Refurbished section of the eBay.ca platform, select the appliance you need, and click "buy it now". Oh, did I mention that if you make a purchase by April 17th, 2021, you will receive a code for 20% off your next item, valid through the end of June 2021? Visit the eBay.ca Certified Refurbished page for more details. 
Promo details: Use code PROMISECR on ebay.ca for your first certified refurbished purchase made by April 17th 2021, and receive a 20% coupon to use on your next certified refurbished purchase! (max $200 discount).
The new code will be sent via onsite and email. Your 20% coupon will be issued by April 26th.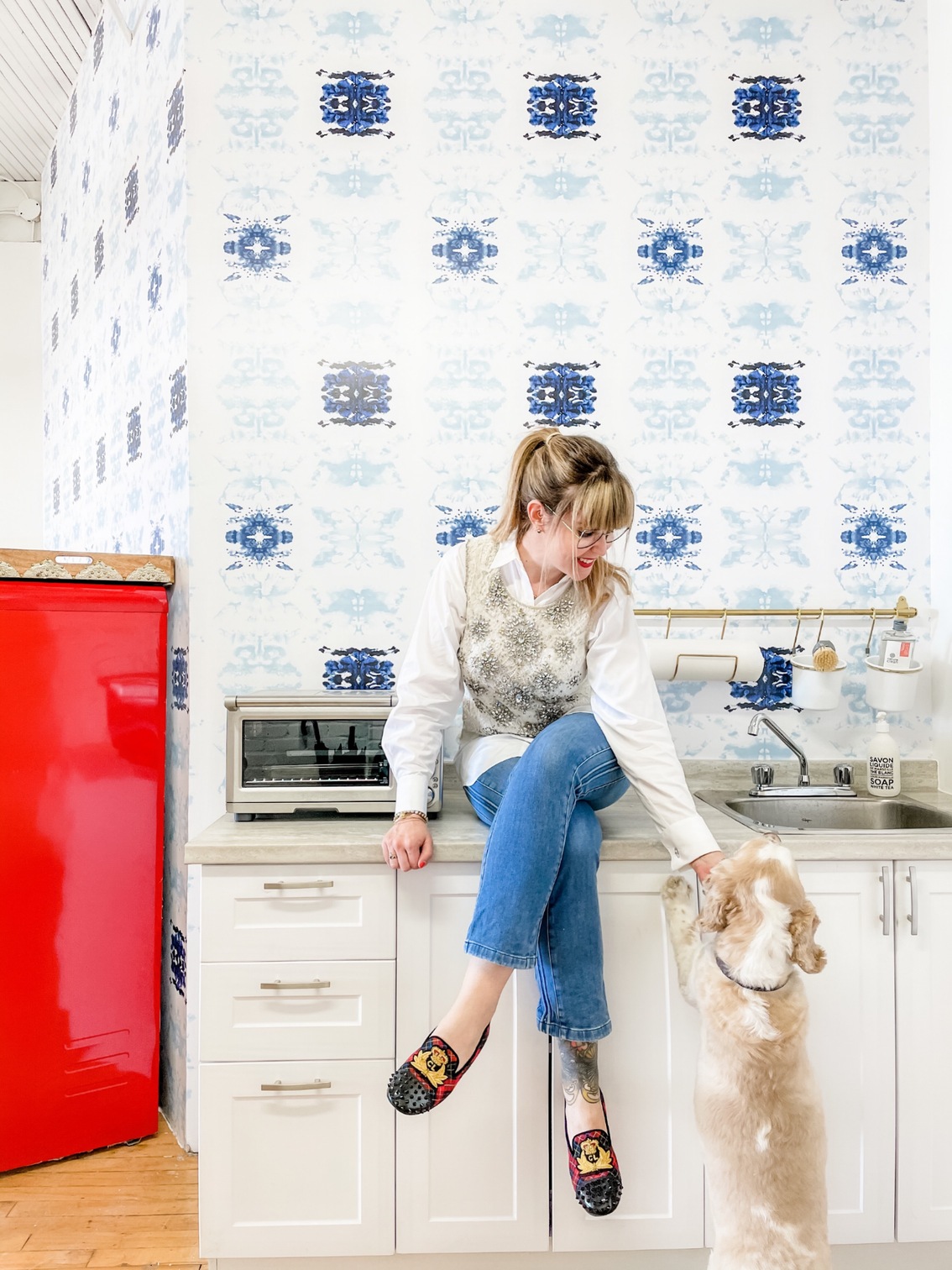 Next step? Now that the kitchen is done, I will be fixing up the DIY station, which is in dire need of storage and visual interest. That is my next project. As for myself at home, I have my eye on a DeLonghi Espresso machine, as well as the Breville juicer and blender, both refurbished, of course. ;)
This blog post is in collaboration with eBay.ca. All design ideas are my own. 
13