I am not sure if it happens to many people or whether I am just the outlier on the curve of normalcy. Still, every Spring, with the return of clement weather, I long for new durable changes in my home. Especially in this past year, where we collectively spent an inordinate amount of time at home. We have all had a lot of time to reflect on what works and what doesn't in our work organization and our entire home flow. And let me tell you that what does not work, or what we have seen too much of, starts to really get to us. Right?
Don't get me wrong, I love our bedroom. It is the first bedroom of my adult life that is not also a depository for all the bits and bobs around the home that we don't know where to put. It is also the first time that I have taken our comfort into consideration when choosing the materials we sleep on.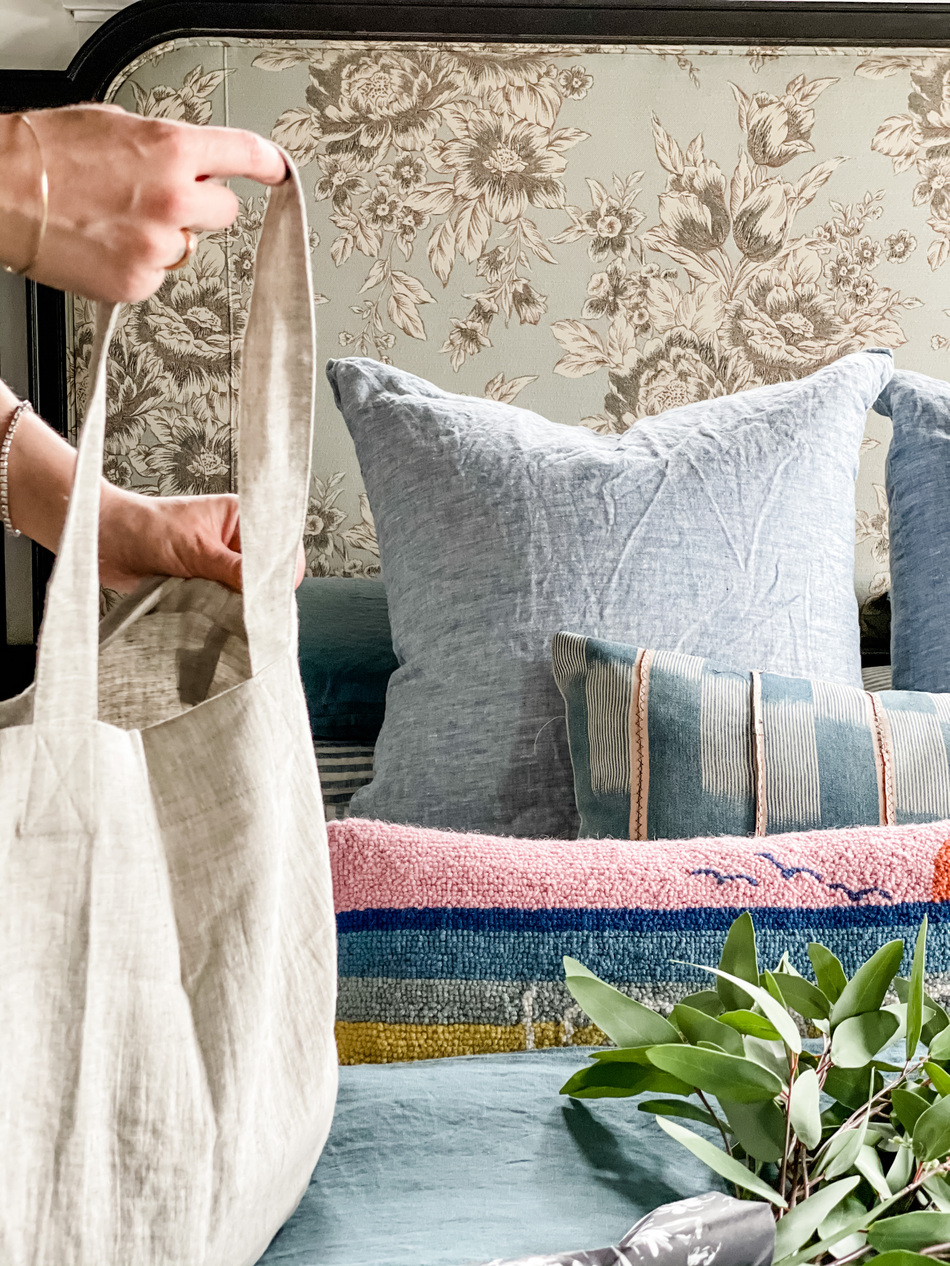 Enters linen. If you have never tried linen sheets before, please make yourself this gift. It is the best design decision I have taken, maybe ever! So why linen, you ask? Linen is a natural fibre made from the flax plant, Linum usitatissimum. It has been used in cloth making for some 10,000 years. According to MagicLinen's website, what makes linen a really formidable fibre for bedding is threefold:
It is absorbent: because the flax fibre is hollow, it absorbs moisture well — to be precise, it can absorb up to 20% of its own weight in water before starting to feel damp.

It is breathable: linen is also a natural insulator meaning it keeps you cool in the summer and retains heat from your body in the colder months.

It is hypoallergenic: linen has many health properties — some claim it heals wounds faster and helps cure some skin diseases, such as eczema. But most importantly, linen is hypoallergenic and is perfect for those who have sensitive skin or suffer from allergies.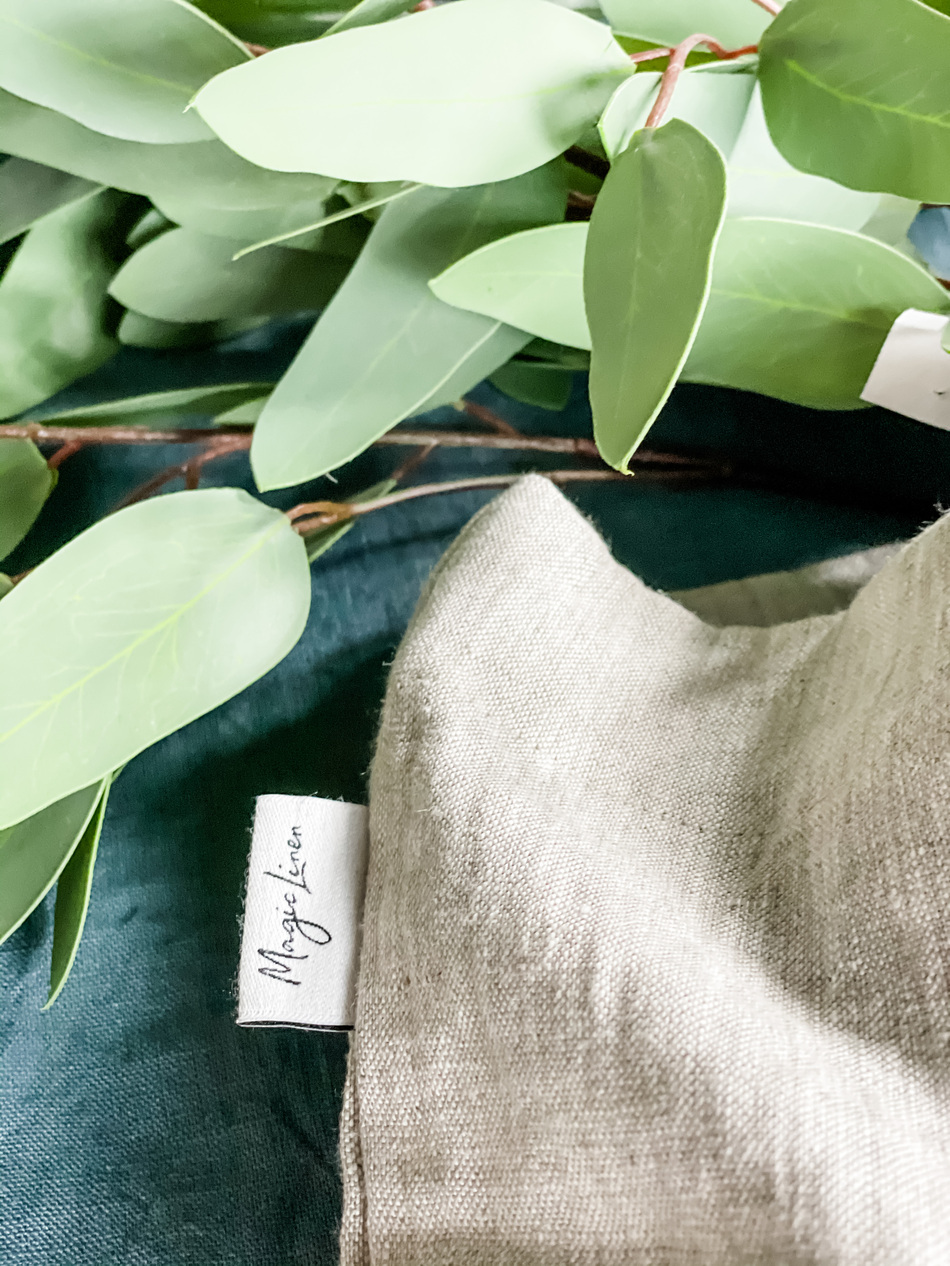 These are the technical reasons why linen is a superior choice for what we choose as bedding. And they are indeed good points, but I have to tell you that for me, it is how crisp and comfortable linen sheets feel when you slip under the covers.
On the style front, their crumpled look is what makes them so appealing. As the foremost international trends propose organic and authentic interiors, linen subscribes to this ethos beautifully. To refresh my bedroom this year, I collaborated with MagicLinen to discover their unbelievable range of linen products. They sell everything from clothing to bath linens, linens for the kitchen and table with colourful tablecloths and napkins for this summer's alfresco dinners, to of course, bedding. If you are under the impression that linen bedding comes in one of two colours: natural greige or ecru, think again! MagicLinen proposes an array of colours with nature-inspired such as moss yellow, dusty blue, tan, clay, matcha, sage, and olive.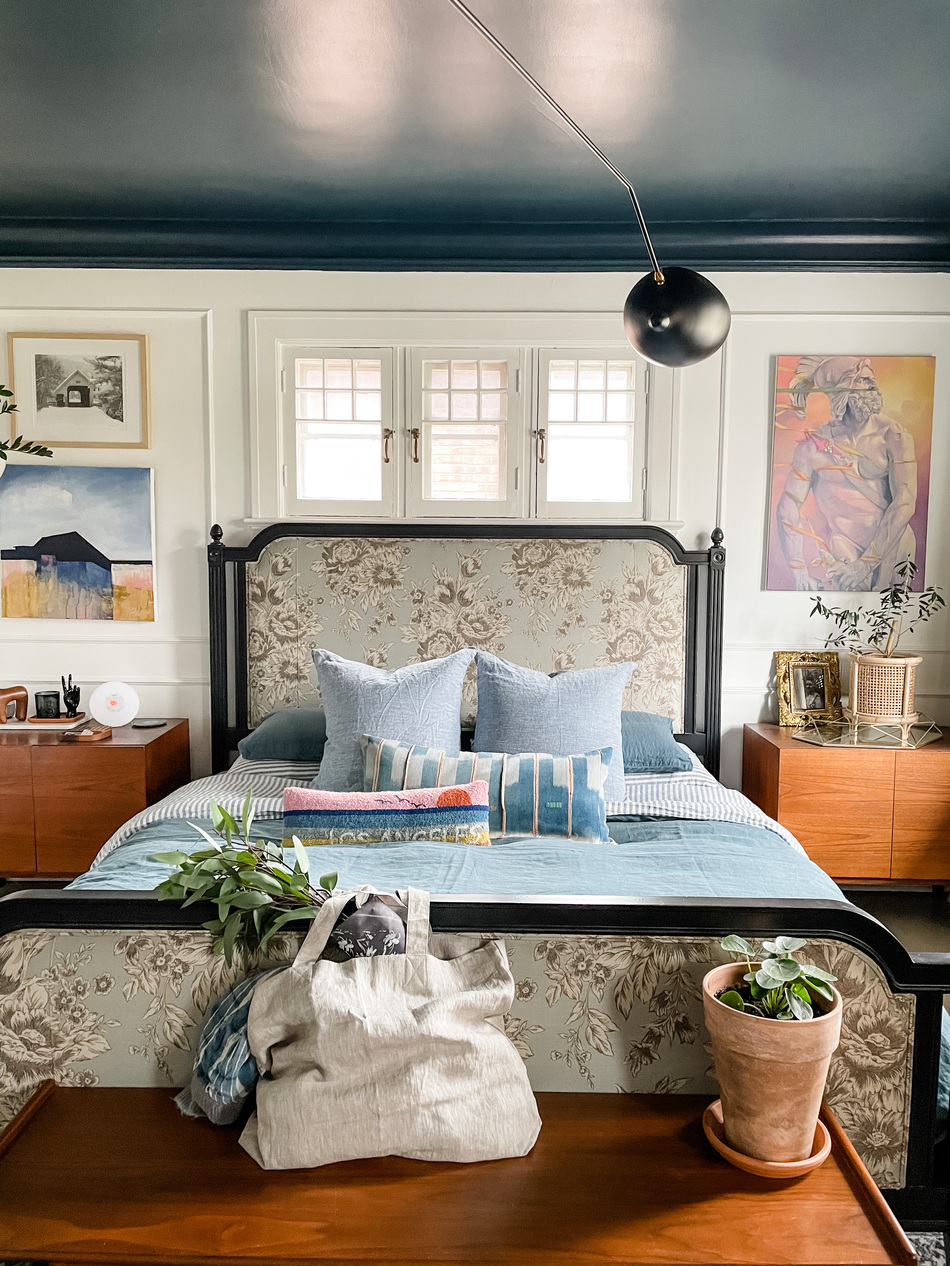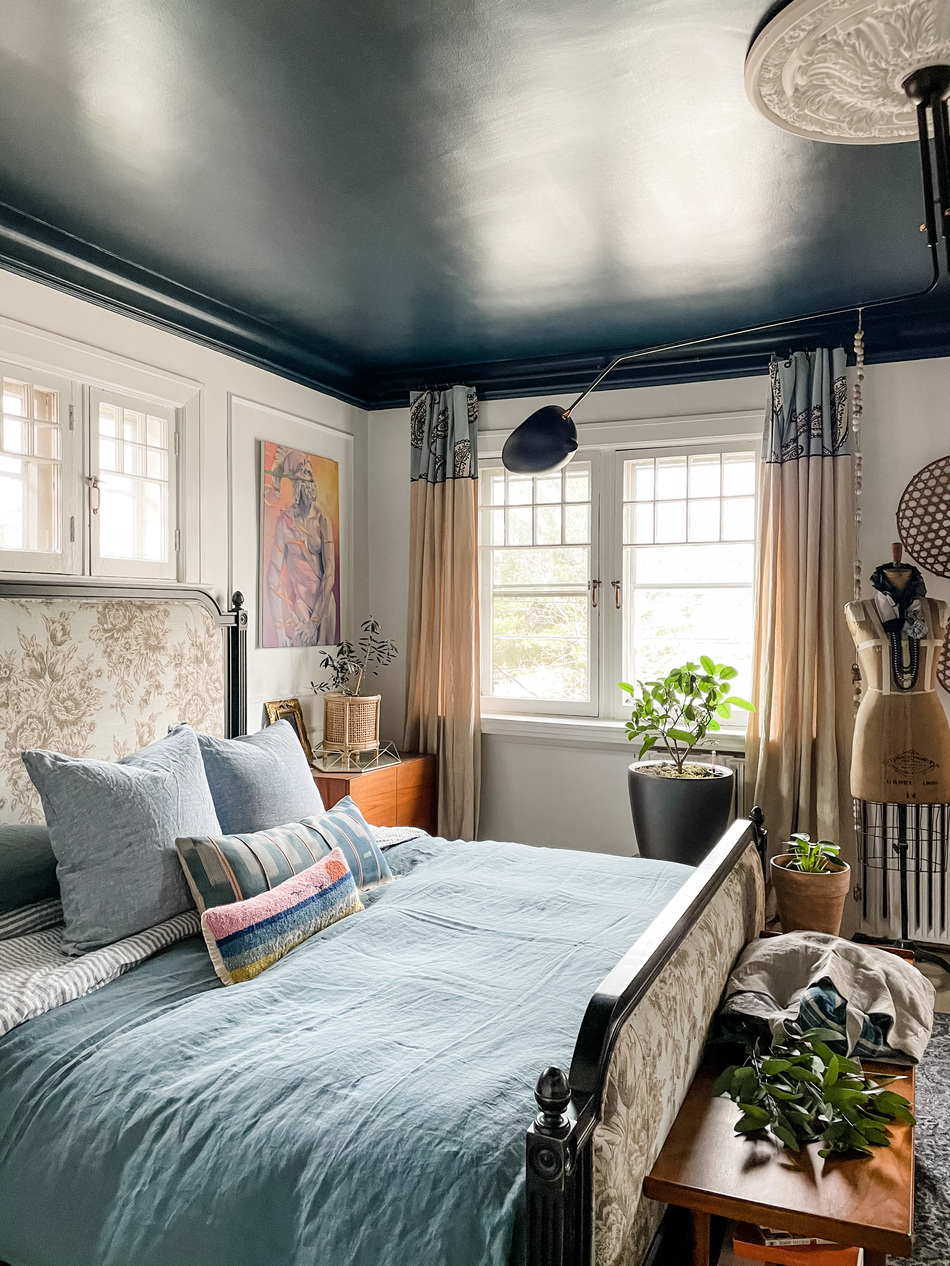 For my part, I wanted to move away from the warmer tones of my current duvet cover, perfect for the chilly nights of fall and winter, to a more water-inspired palette. I picked the blue striped sheets with king pillowcases, a gray-blue duvet cover and blue melange euro shams. Just as in nature, the different shades of blue of a lake or the ocean blend into each other seamlessly. Mixing different shades of blue on a bed adds visual interest without appearing jarring or overwhelming. 
If you would like to discover MagicLinen's products, here is a promo code to get 15% off your purchase: MAGIC15 . I look forward to reading your comments on how you have integrated linen into your decor.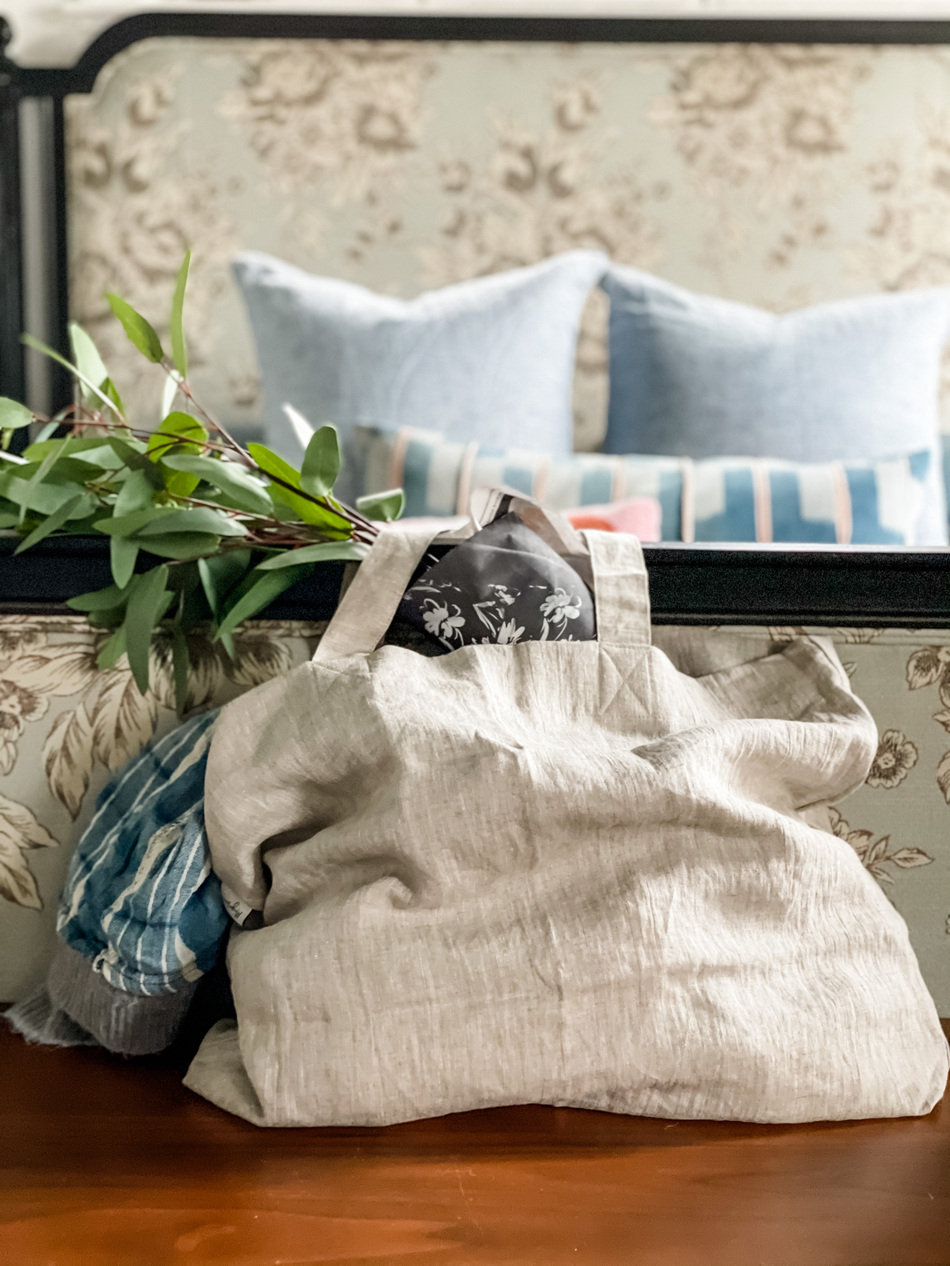 This blogpost is in collaboration with MagicLinen. Products were received as payment. All design ideas and other decor elements are my own. 
10