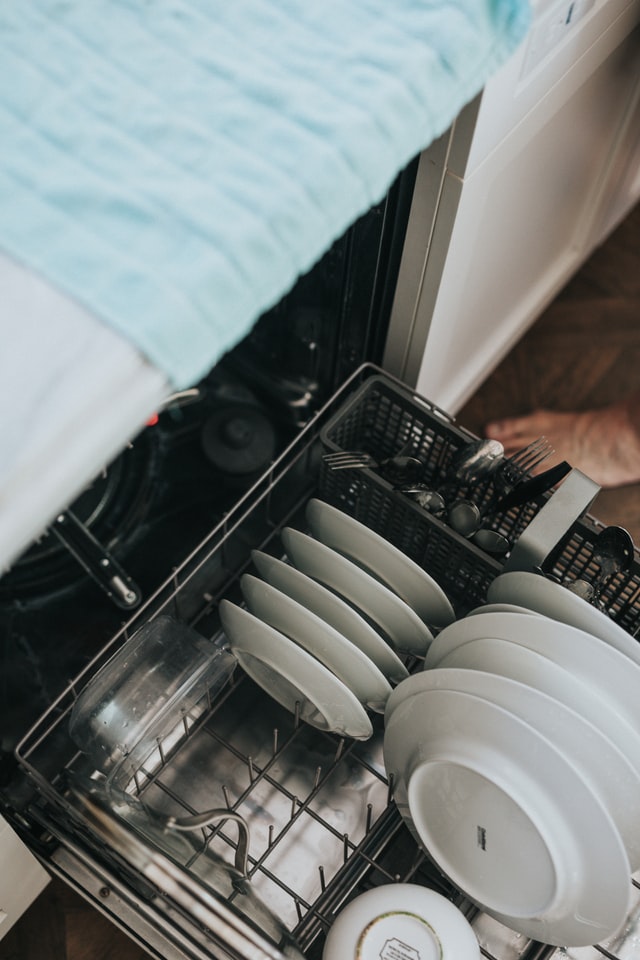 Hey guys, let's address the elephant in the room, shall we? This sucks! Yesterday, like the rest of Canada, we were strongly encouraged to stay home with our kids off from school for the next two weeks and all of it is pretty scary. My kids ask me a gazillion questions to which I only have partial answers to, as the situation quickly evolves and because there is so much-contradicting advice out there. It can drastically raise anyone's anxiety level even in the most chill-minded of us. So what do we do?  Well, I think we have to keep getting informed (this article right here is somewhat gloomy but also very informative), then we stay home with the kids if we can, we wash our hands and, if we have to go to work and interact with others, we practice social distancing. I am a hugger and a kinesthetic person, but this will have to wait, we are all in this together and so we have to be caring, kind and smart about it.
Alright, now that this is out of the way, what in the world are we going to do for 2 whole weeks at home? Well here are 5 things you could do to keep busy, clean your home and get your mind off of things for a brief moment,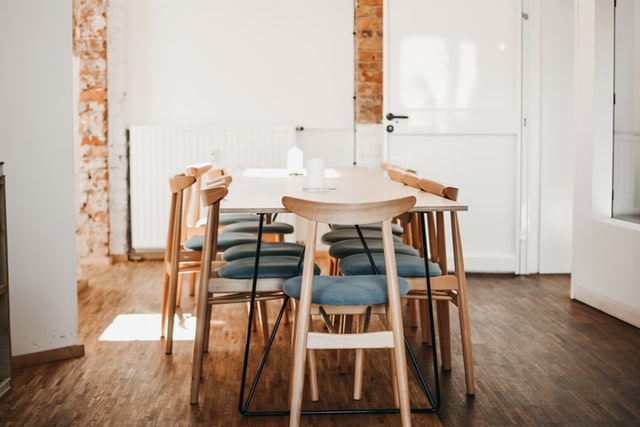 Repaint a room or a piece of furniture
There will probably not be another more "à propos" moment to get that room repainted than now. Hardware stores remain open (for now) and so if you don't have the colour you want, be safe and get it. If you need inspiration, here are some of the colour trends for 2020:
And if your planning on painting a piece of furniture rather than a room, well check out these cool colours of Chalk Paint by Annie Sloan.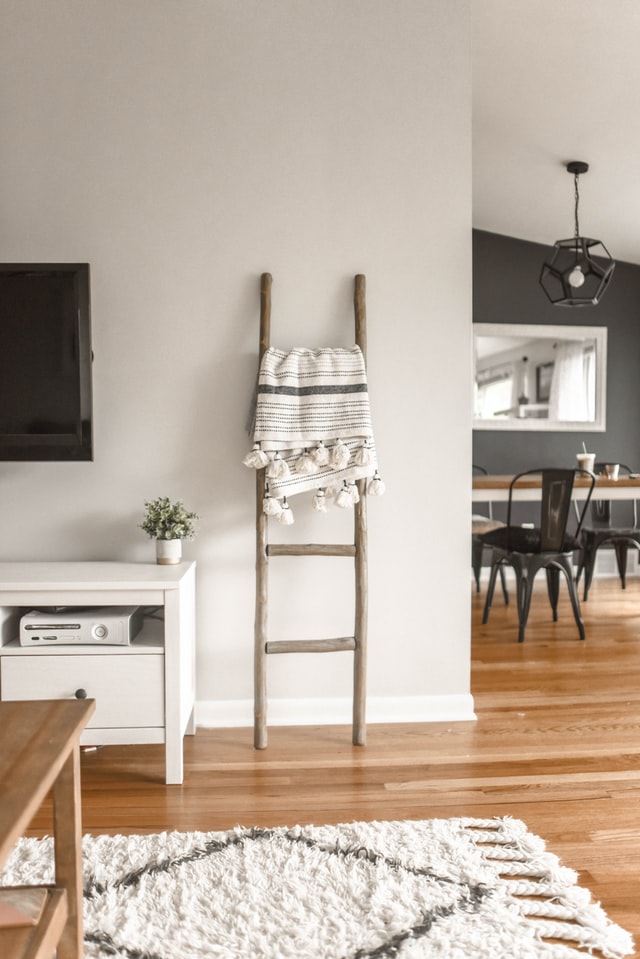 Curate
Curating means pulling your space together in an intentional way. Think about how the museum and art gallery curators pull things together in a very purposeful design so that we can have the best experience. You can do the same thing for your home and this is how to get started:
Give every object a loving place: When you have 'stuff' stuffed everywhere, it feels like those things have no meaning. And if you have stuff without meaning in your home, you're taking up space where love and peace and comfort could live.
Only display what you really use or adore: The beautiful piece of art you picked up on a vacation loses its splendour if it's surrounded by five other big-box canvases on your walls. Edit, edit, edit!
Open up space: Give yourself room to breathe. Your home shouldn't be so filled that it's hard to walk around in or takes forever to clean.
Adopt new habits: Once the bulk of the editing has been done and you're happy with the result, make sure you adopt a new habit of keep it that way.
Sell or donate: Hay, it's not because you're stuck at home that you cannot make a little extra cash. Sell the objects that you no longer see fitting in your home (or closet) and put them up on a website such as eBay, Kijiji, Etsy or else. I recently have started this process myself with my closet and created a shop on Poshmark that I update frequently as I go through my stuff. These next couple of weeks will give me even more time to do so.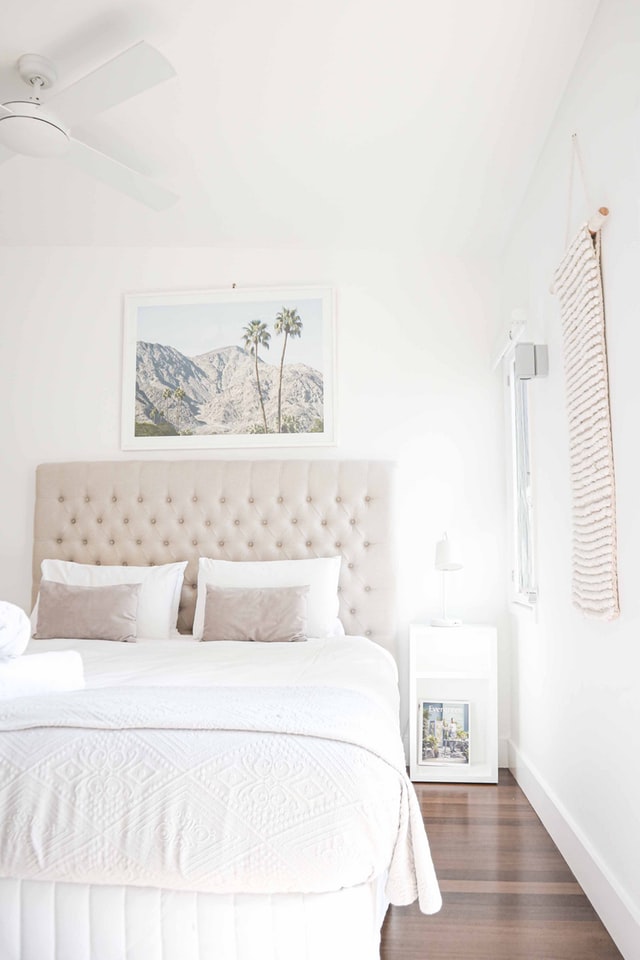 Rest
I don't about you but I just only realized how tired I really am. When your body is always in motion, going from one activity to the next, maybe you don't notice as much how it needs to slow down. Well, I've had my body in constant motion: running my business, caring for my little tribe, exercising, learning and so on, that I haven't stopped to self-care at all. I guess I am even a little afraid to do it for fear of not being able to start moving again afterwards. Now, it's happening, we all have to slow down for a bit: no more playdates at the jumping center, no more hockey or ski classes, no more gym (mine actually closed yesterday for 2 weeks). So rest is the activity of the day and I have a strong feeling that we will all have to rediscover how to do it. Grab a book or an audiobook, lounge in bed a little longer, write in a journal, meditate, whatever. I know I will be trying all of it.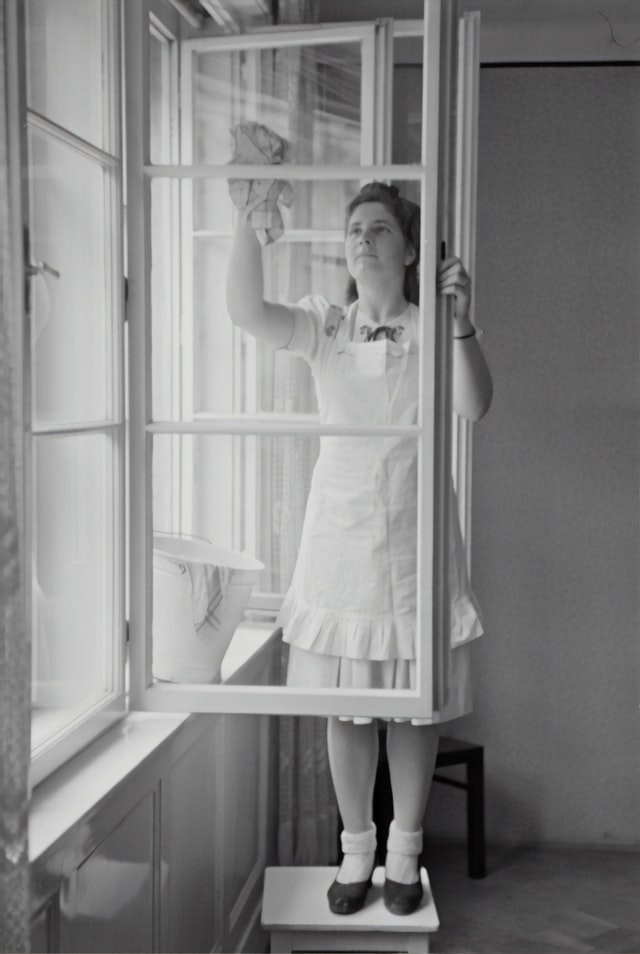 Wash
Windows, doorknobs, bedding, sofa blankies, walls and drawers, now it the time to get that spring cleaning going. And because I like to use natural products when I can, here are my top 10 natural cleaning products. And while you are at it, roll up your area rugs, the ones you can of course, and take them outside for a breath of fresh air. Try your grandmother's trick of suspending them and hitting them from the back to dislodge dust. You could also take them to your dry cleaner for a thorough clean, but it's ok if you wait a couple of weeks on that as it would break the social distancing principle.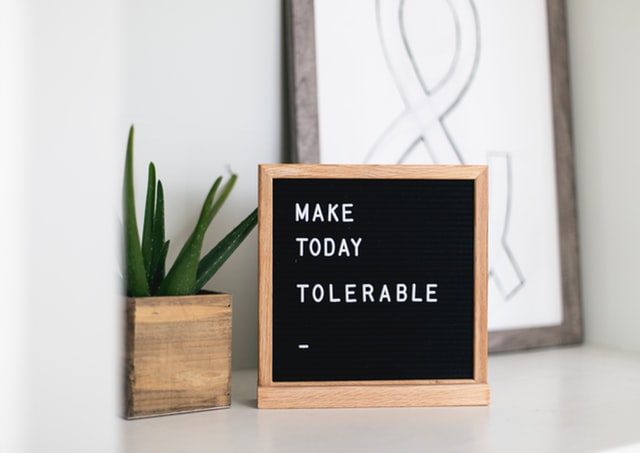 Make art
I mean if the Art Basel Banana could sell for 120,000$, art can really be anything you wish. Look around your house for what you might have on hand:
birthday cards,
poster pages,
children's drawings,
small objects that you can corral in a shadow box,
framed quotes that you make or simply frame,
photographs that you can collage
or if you have a canvas or two, you can make your own art. Be kind to yourself, enjoy the process, give yourself a theme, and find the perfect spot to hang your personal masterpiece. I find that adding a piece of art to our house is the easiest way to personalize the space, to add a touch of ourselves to our living environment. Yes great masters pieces are beautiful and gorgeous, and if you are of the fortunate few that own some, honour them, but art is not only those incredible canon pieces, it is the bits and bobs of our lives that we want to see every day, that make us smile and… make today tolerable.
Stay strong and healthy lovelies, take care of each other and don't worry, you don't need those 200 rolls of toilet paper!
Source: 1. Nathan Dumlao 2. Katarzyna Grabowska 3.  Element5 Digital 4. Kim Schouten 5. Austrian National Library 6.  Kari Shea
14