I just came back from Paris, its Design Week and  Maison & Objet where I was able to get a full immersion in the trends that are emerging and those that are still going strong and that we can't get enough of. 
Here are six trends you want to see in your home this season. 




Botanicals
Plants have been a major trend for a while now and they keep finding a place in our homes and on our windowsills in ever greater numbers. I love plants and I've written extensively on them. But there is more to botanical representations to make a decor statement. Take wallpapers for example. From Shabby chic floral prints, to oversized tropical leaves and graphic Mid-Century renditions, a wallpapered accent wall is just the splash of colour a room needs to come to life. I am crushing on the website of Wallpaper from the 70s where I found some really cool and unique wall treatment which do not just adorn or complement a room but add imagination, colour, luxury and excitement.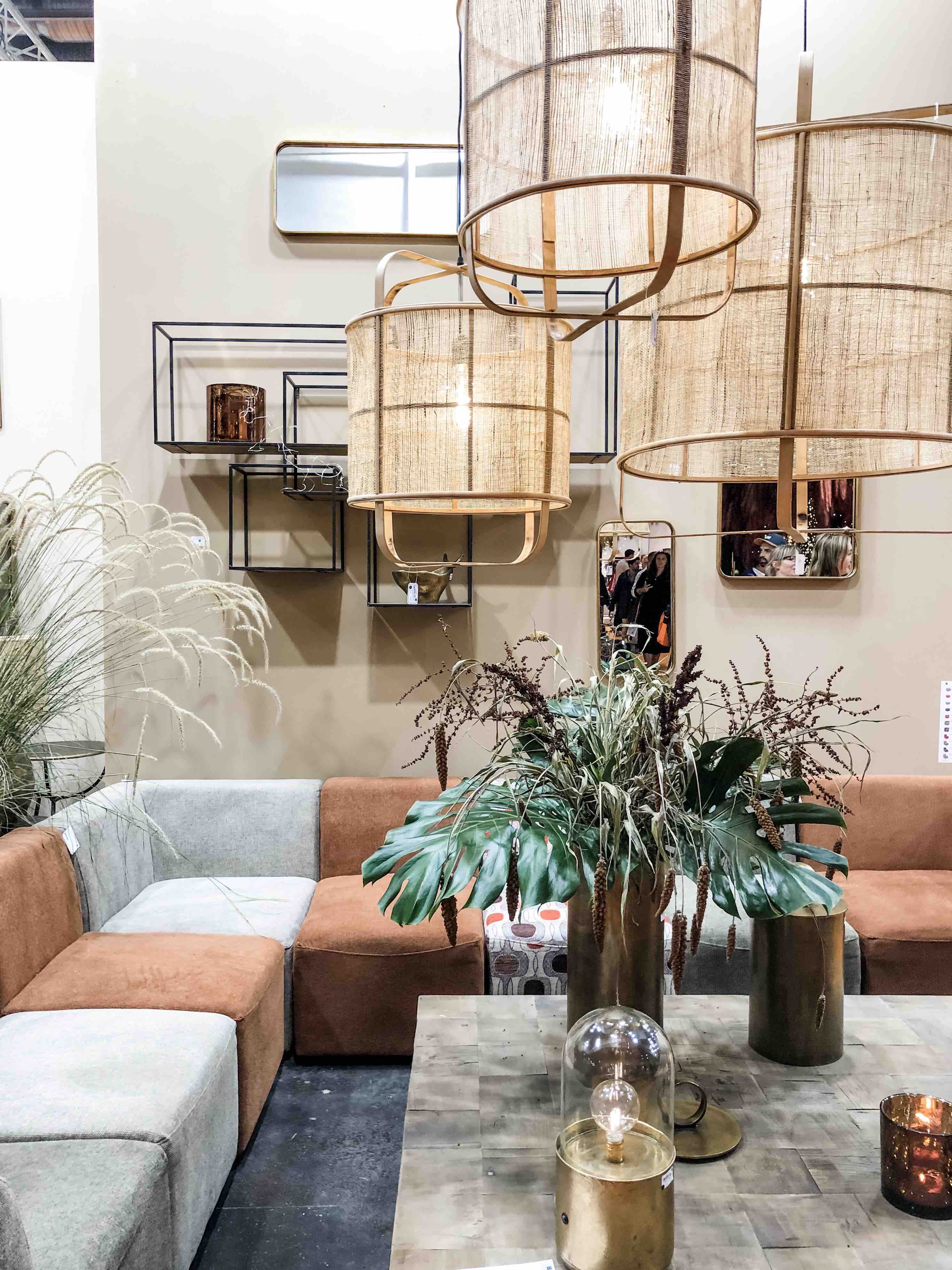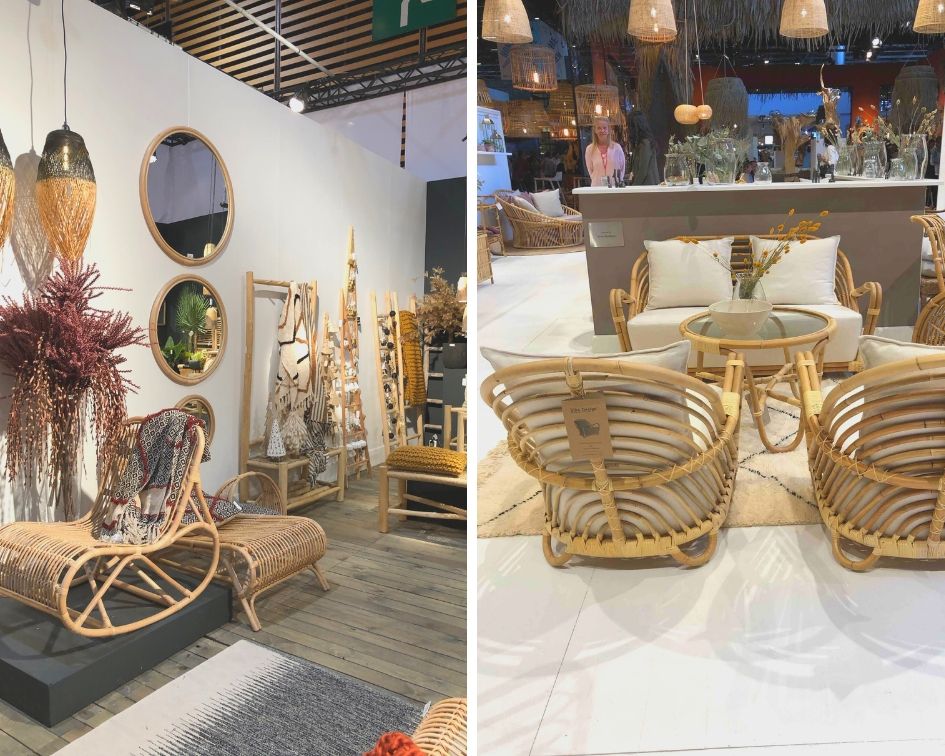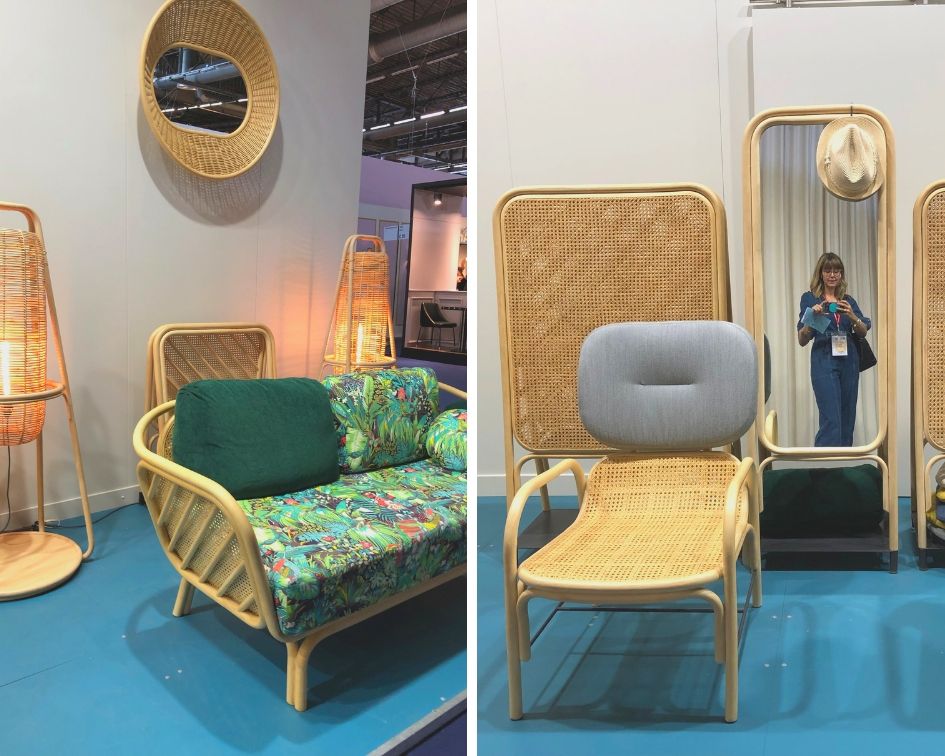 Rattan
Rattan is everywhere! We saw it everywhere in the '70s: rattan chairs, rattan baskets, rattan patio furniture, and other wicker items. Most often, rattan was confined to porches and the outdoors (it does make great weather-resistant furniture), but today, the trend is popping up inside, too. I've always been a fan of rattan – since the early days of my flea market trips and thrifting marathons.  Rattan brings a sense of beachy chicness to a space and is so easy to decorate with it.  Rattan adds gorgeous texture and dimension to a room, plus it comes in practically in every shape and size from furniture to decor item, plus it adds a boho aesthetic that is simply irresistible. I love the curved lines and simple shapes of some of these pieces as well as how some staple pieces such as mirrors and side tables have been reinvented in this humble material. If a California Casual home is what you're aiming for, then rattan is the way to go.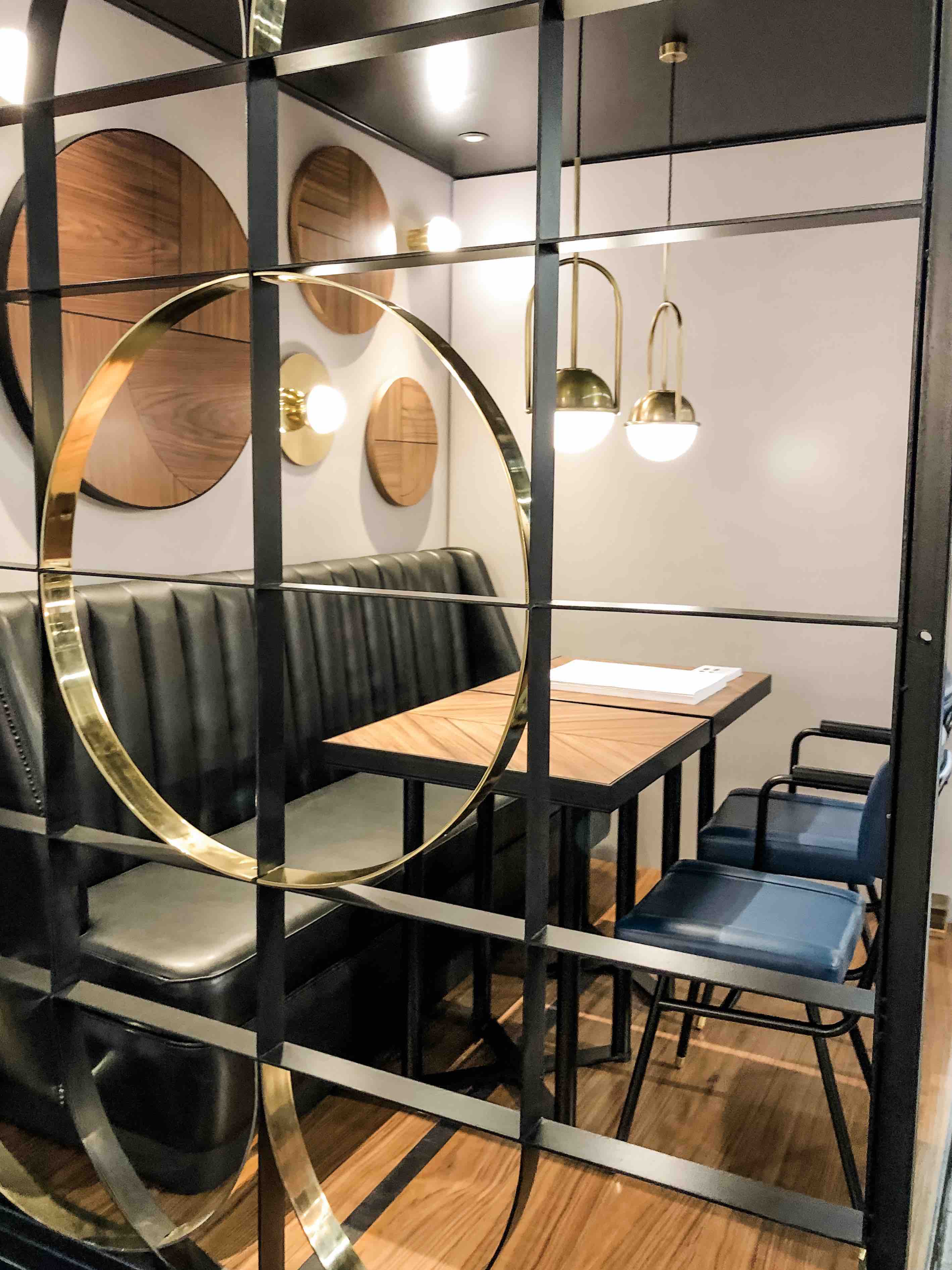 Curved metal
So sorry guys but the industrial craze is out. No more of the raw iron everything, exposed and bent pipes and massive ironwork. That being said, Metal frames aren't looking like they'll lose popularity any time soon. There are a million different ways to design and form a metal frame to make your furniture feel fresh and contemporary. Geometric cage frames and exposed structural elements are a top contender for some favourite metal styles of the year. Anything from a stool to a sofa can be updated with a metal frame giving a weightless aesthetic to both classic and modern styles of furniture. Curved, airy and sculptural, there is something vaguely Art Deco about it I would say, and it is all the pretty.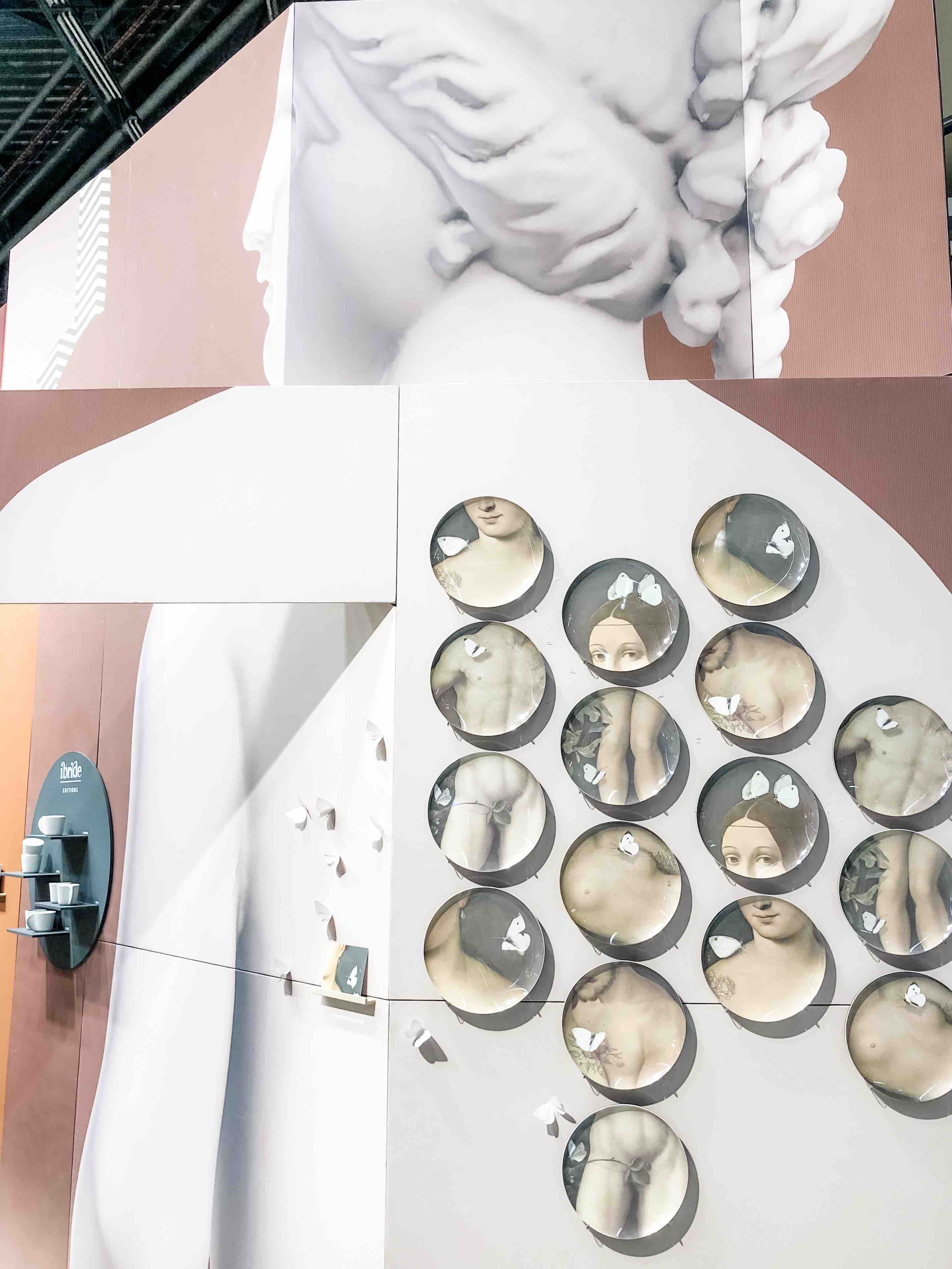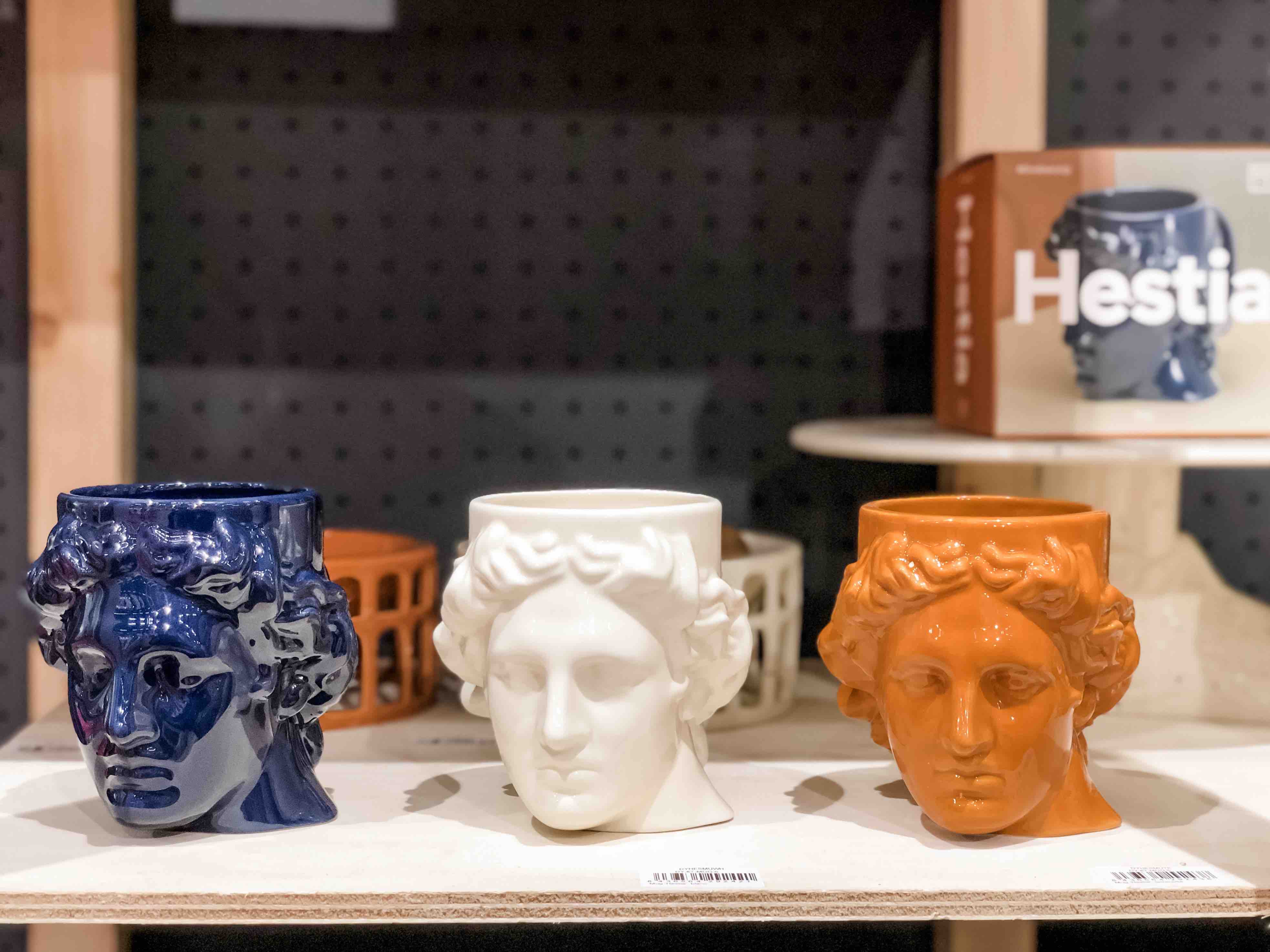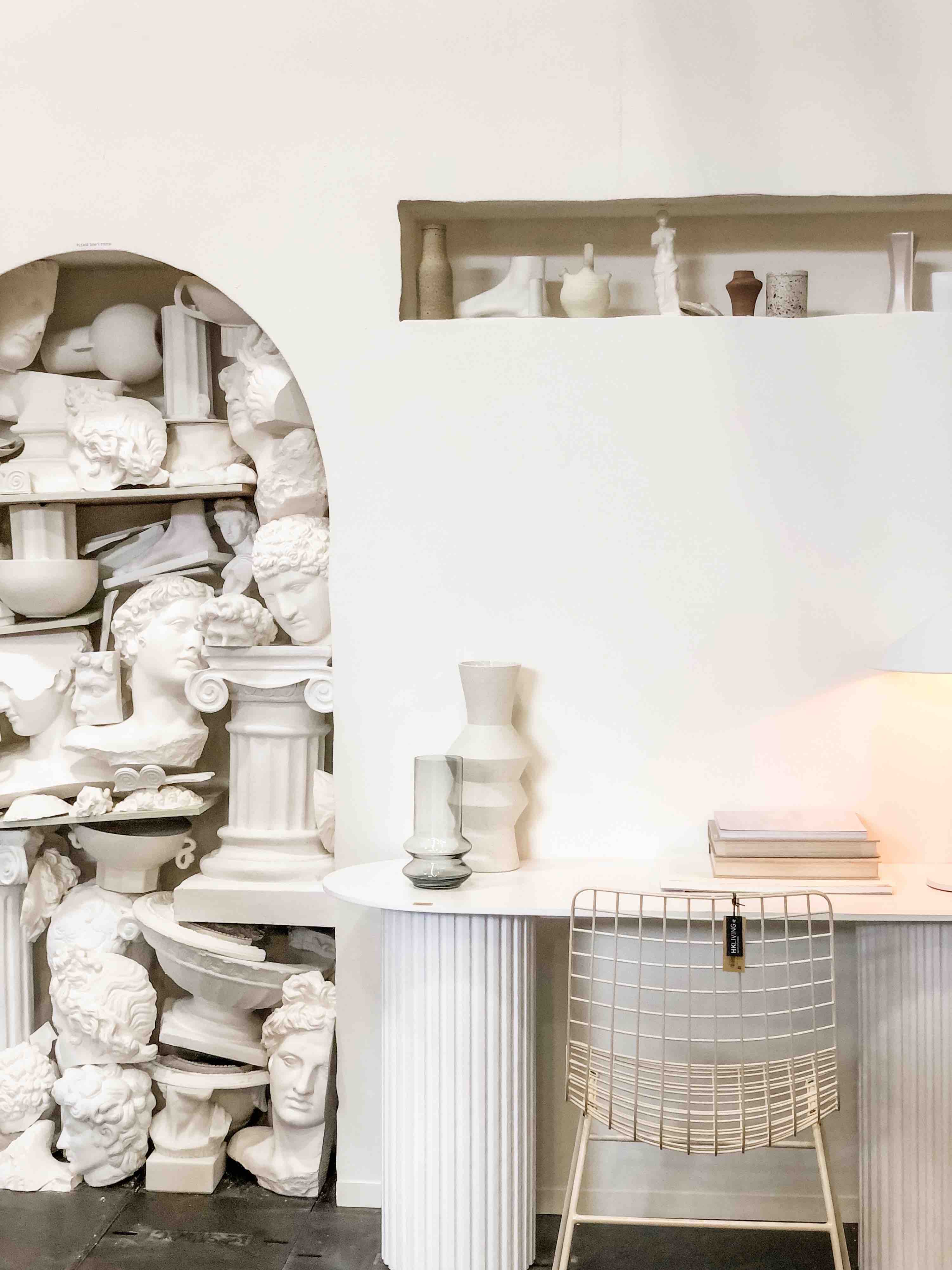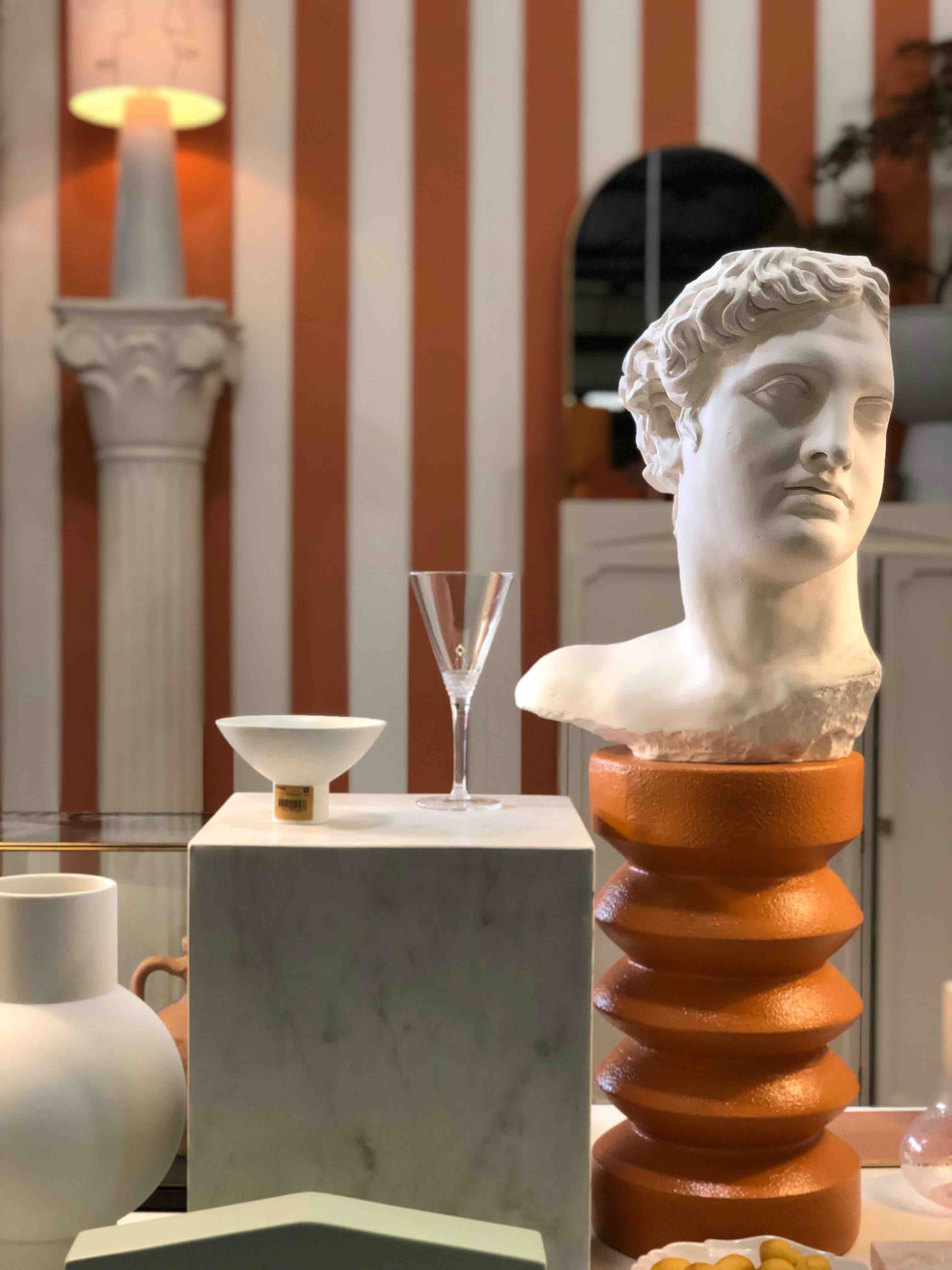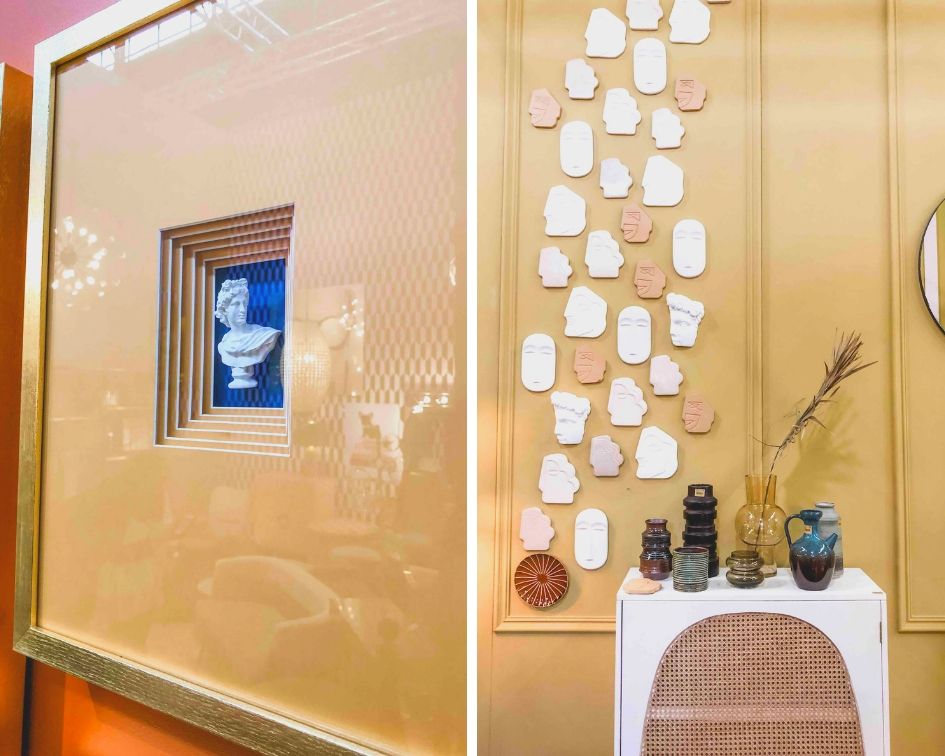 Neoclassicism
This next trend was a lovely surprise I admit. Neoclassical busts and statues were everywhere and I couldn't be happier. The neoclassical style is about elegance and sophistication. This style is more modest and muted than the conspicuous display of wealth that the Rococo era of the late 1700's exuded. Trending or not there is always a number of people that revel in art from the Greek and Roman period. I happen to be one of them. But I have to say that it had been a long time since I had seen it reinter the more mainstream domain and applied to such objects as mugs, plates and small decorative accents. Bring the look home with a single bust, a couple of accessories or a bust, which is a great place to hang your pretty necklaces. After all this trend has been on and off for over 2000 years, I think it is worth the investment.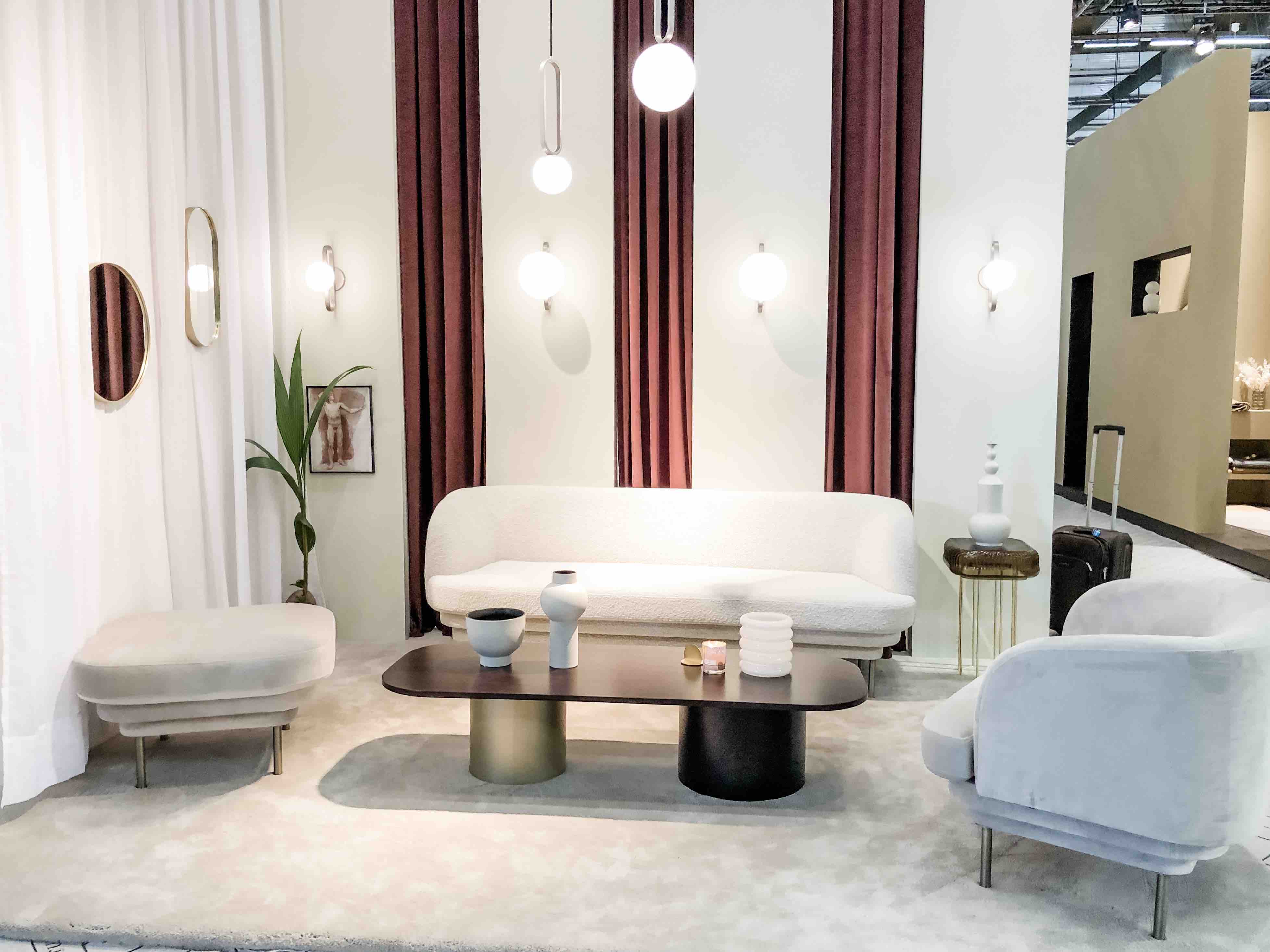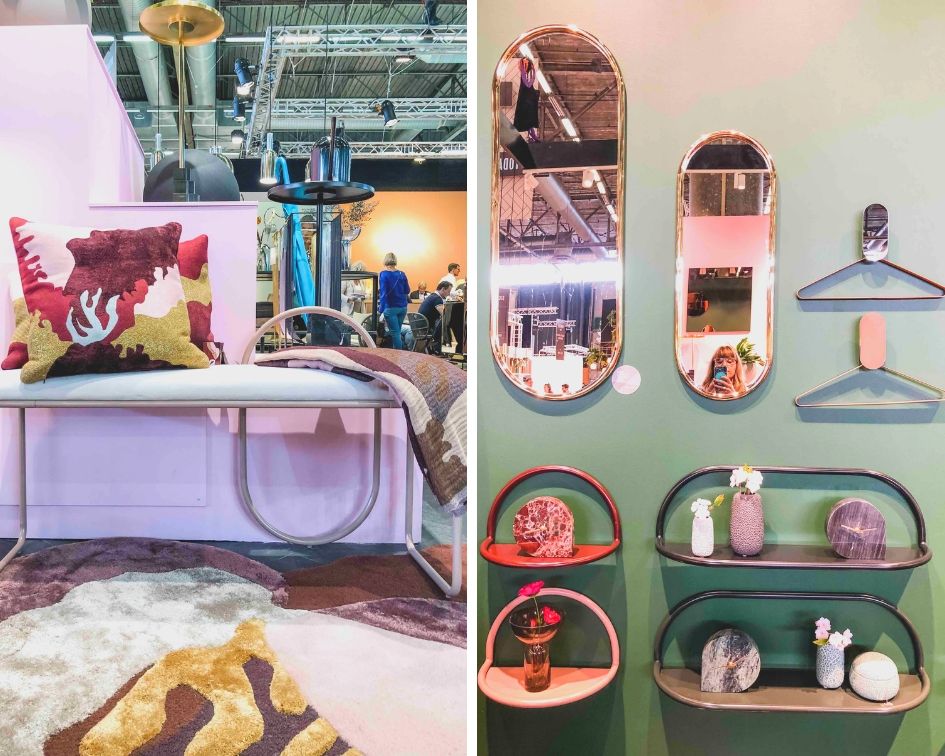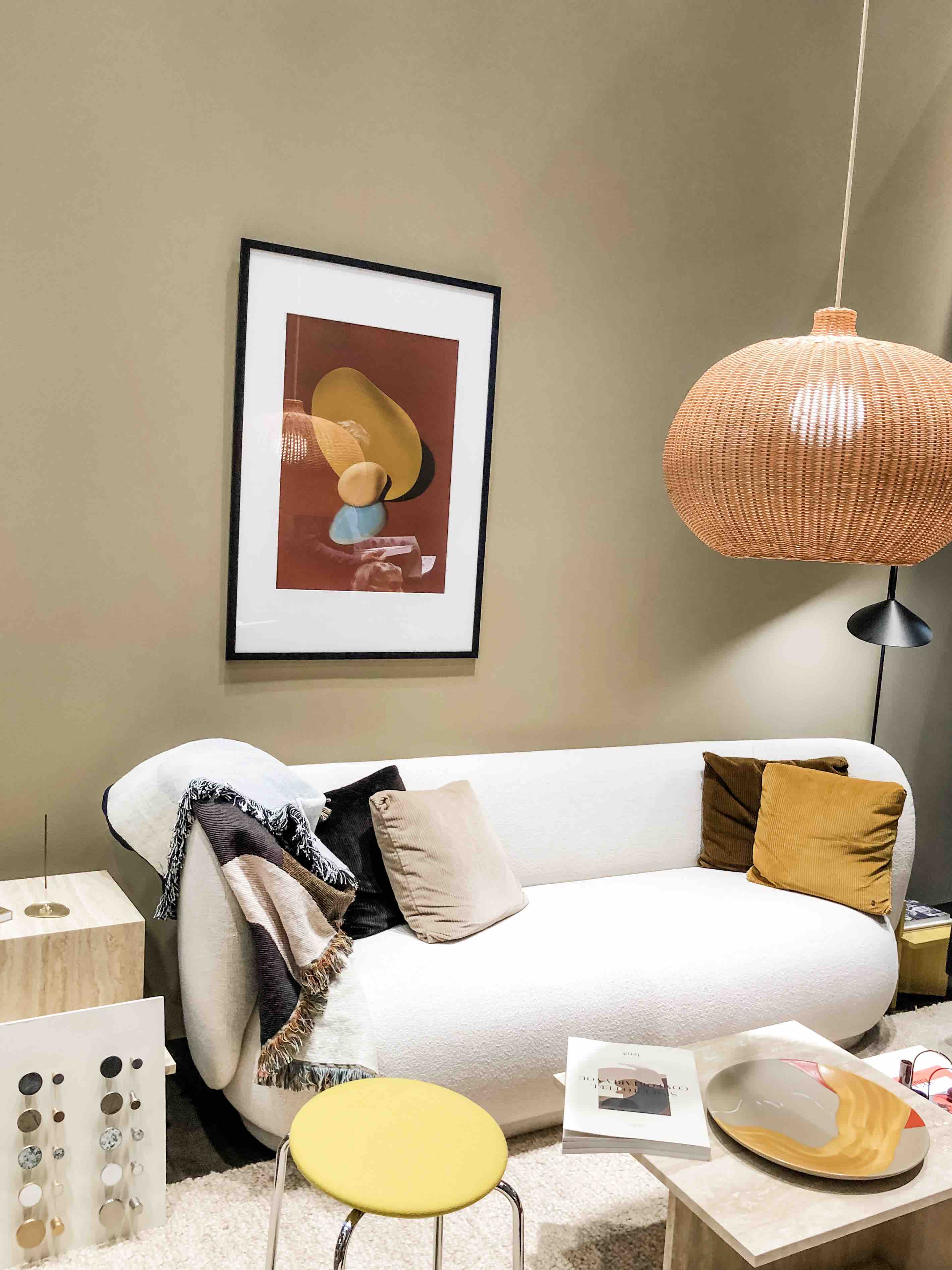 Oval shapes
In today's world full of uncertainty and harsh realities, it seems design is being enlisted to promote a sense of well-being. And what better than ample and enveloping shapes to lend a soft and cheery touch to our interiors? Taking on the previous trend of the curved metal, another comeback that I have seen loads of this year is the oval shapes. This trend is obvious when it comes to small furniture such as coffee tables and mirrors, as well as soft sitting arrangements which are soft and inviting, enveloping the body into velvet and rounded shapes.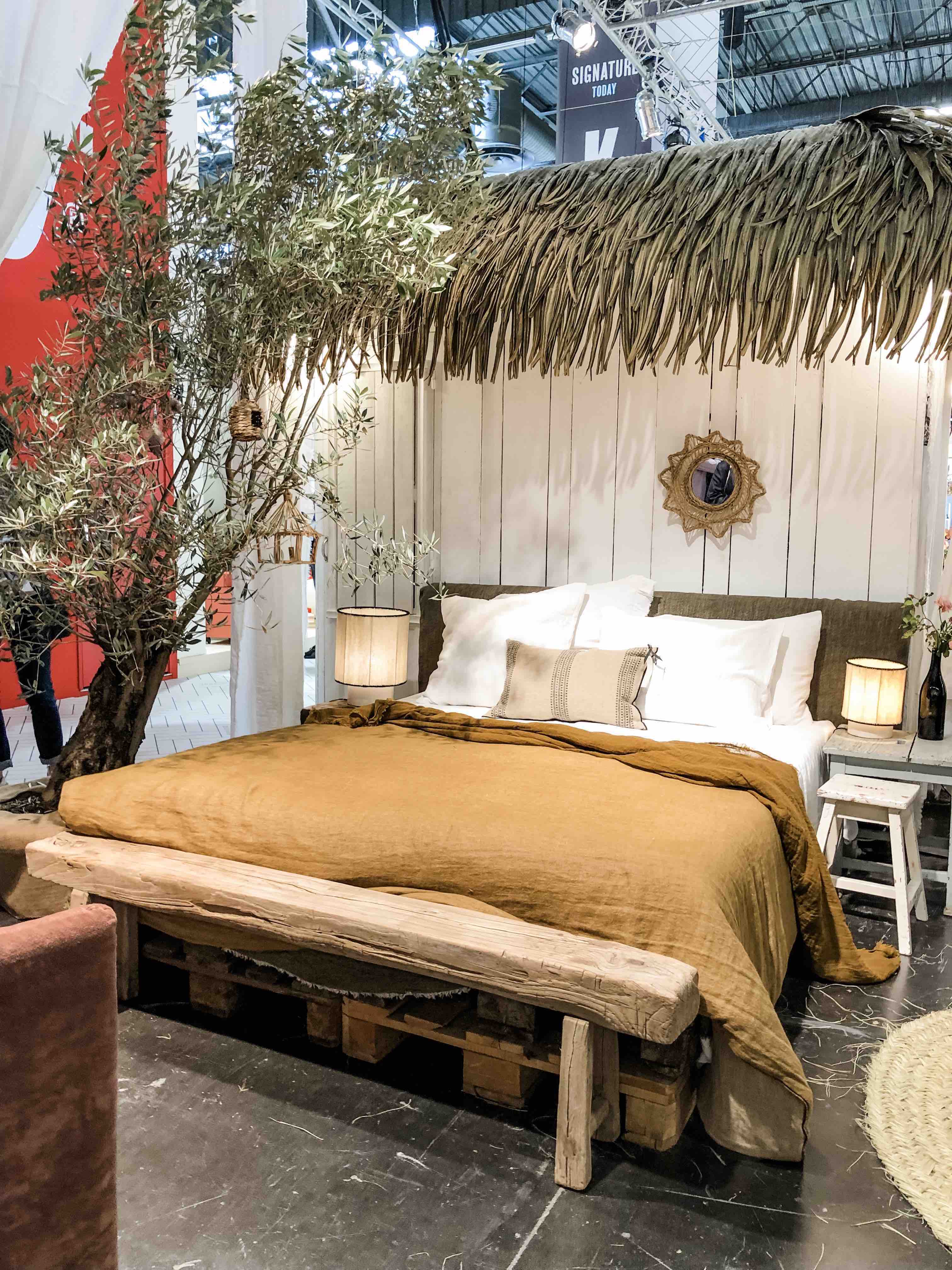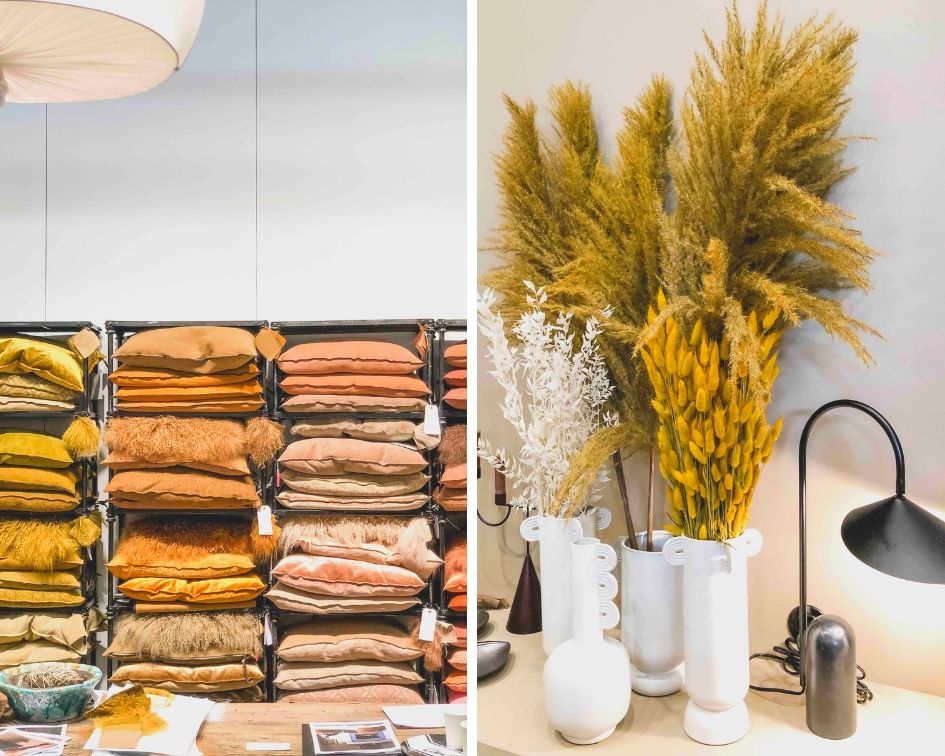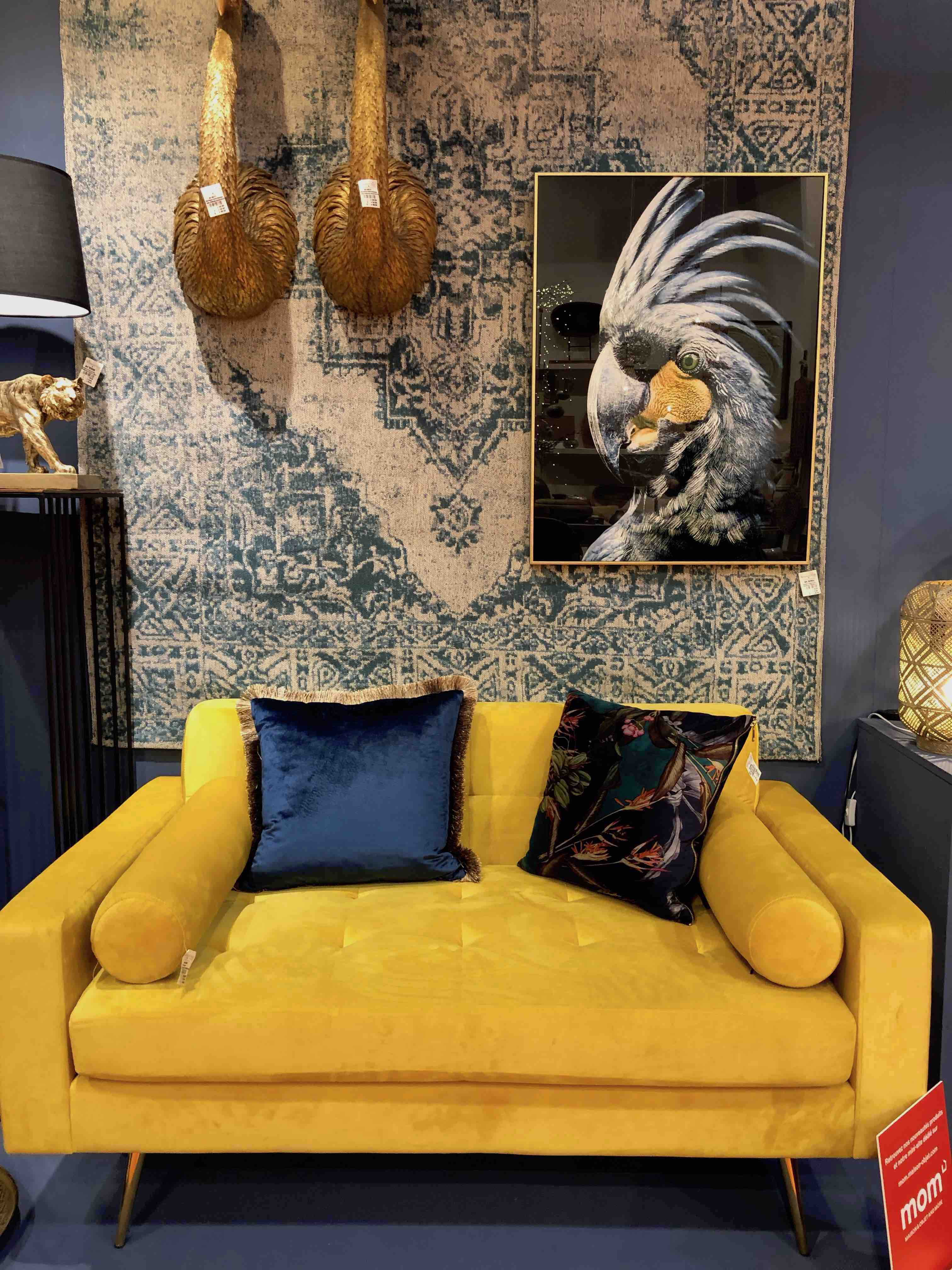 Ochre
If the prospect of the changing leaves have you daydreaming over new hues for your home, maybe it's time to swap out some of your pastels for an autumnal yellow shade like ochre. Whether you prefer a bold mustard colour or more subtle yellow tones, ochre is a unique hue that echoes the beauty of the great outdoors. Paired with an array of colours from navy to khaki, blush and black, ochre is versatile, it will add depth to a neutral scheme and drama to a darker one. It is time to invite this earthy amber in. 
Photos: 1 & 2, all the rest by Vanessa Sicotte
26