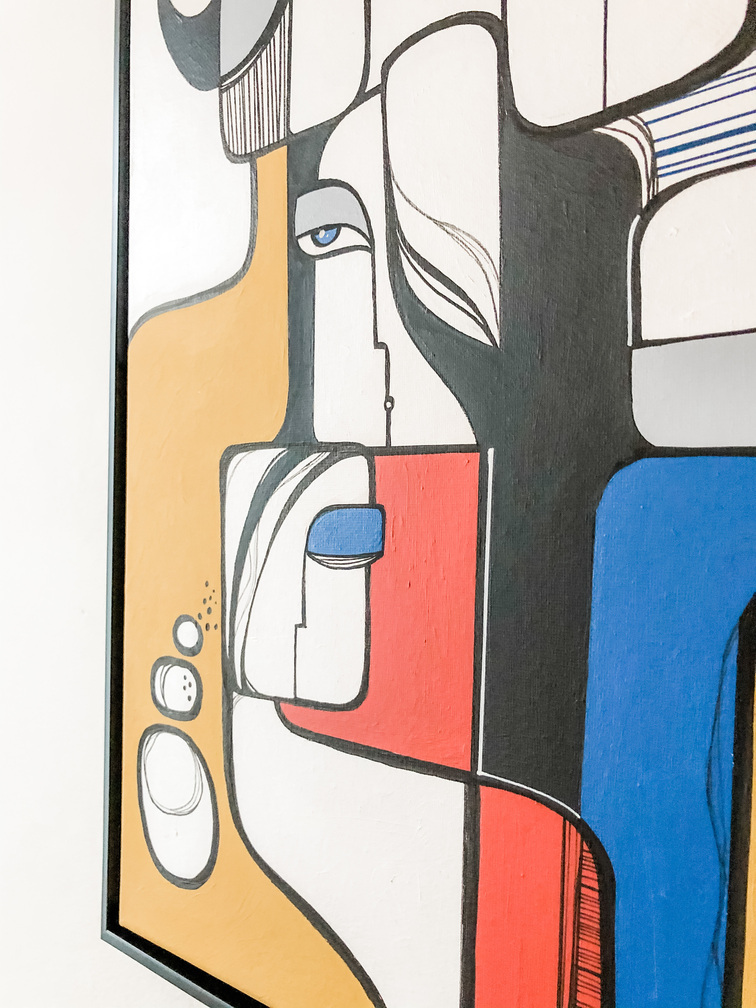 Art is subjective they say. That being said, great art is universal and unanimous. We can argue the fine points of certain pieces or styles resonating more with our own aesthetic sense, but we can hardly disagree on the amazing creative output of a talented artist. These artists are like shooting stars that grace our nighttime sky, they never cease to amaze us and captivate our imagination.
Ishita Banerjee, the artist and creator behind the brand Soul Curry Art, is amongst this illustrious group. I have had the immense pleasure of first meeting Ishita in person at a shop local event organized a few years ago on St-Laurent boulevard. Her contagious smile and quirky prints memorized me on the spot. Then our paths kept crossing, online and off, until I asked her if she would grant me the honour of taking residence, for a few short weeks, at l'Appartement by Damask & Dentelle.
Artist, dreamer & abstract expressionist, Ishita trained as a classical, fine artist, with a Bachelor's in Fine Arts in Applied Arts and a Master's in Fine Arts in Communication Design from The College of Art, University of Delhi, India. Her work, deeply inspired by Cubism (and I would add a healthy dose of pop art and Bauhaus-inspired colours too) , is unconstrained and free of traditional rules, or as she eloquently puts it free of " the role of interpretational abstracts that are as transient as our feelings". 
"My art is an assimilation of my life experiences, largely influenced by my relationship to impatience and impulsivity. Merging imagination and memory to create vivid and bold abstracts, people, faces and non-traditional portraiture, rendered in strong colour, motifs and details.
Working with a variety of mediums like acrylics, inks, watercolours, pen and markets, I paint and draw intuitively, adding, mixing, editing, and layering colour upon colour that drive the process forward.
The resulting works are emotive, tactile, and experiential." – Ishita Banerjee
For the occasion of her residence at l'Appartement, Ishita has worked on a number of original pieces, in ink, Micron pen, or acrylic, in her iconic style. All the pieces proposed during the residency are exclusive, one-of-a-kind, and only available through the Apartment.
All the pieces will be featured on the Instagram account , with their full description and price, and can be purchased by DM with a local pick up at the Montréal location of l'Appartement.
Please help me welcome Ishita and her fabulously colourful work and make sure you go and check out her website, Facebook, Pinterest & Instagram accounts.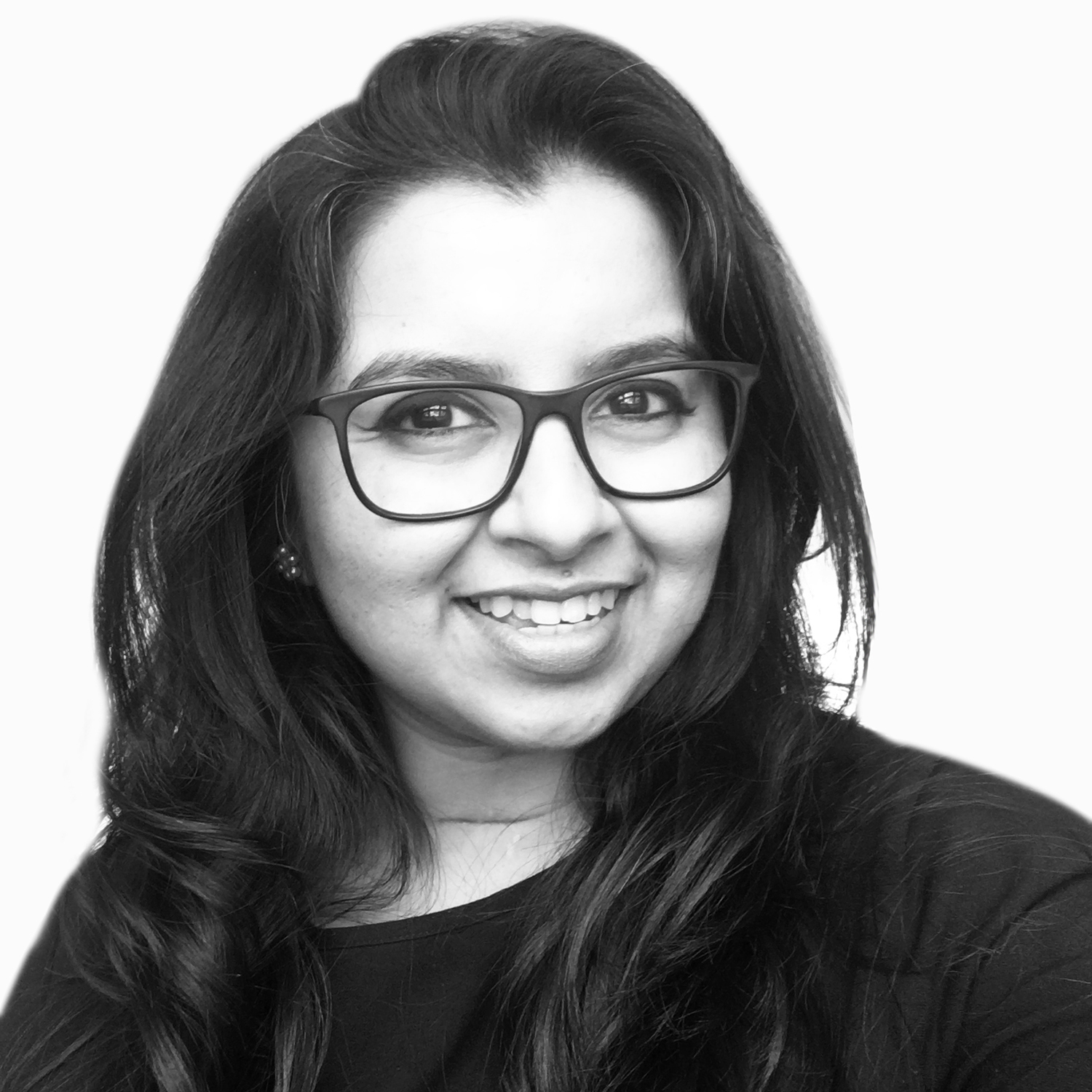 16